Podcast: Play in new window | Download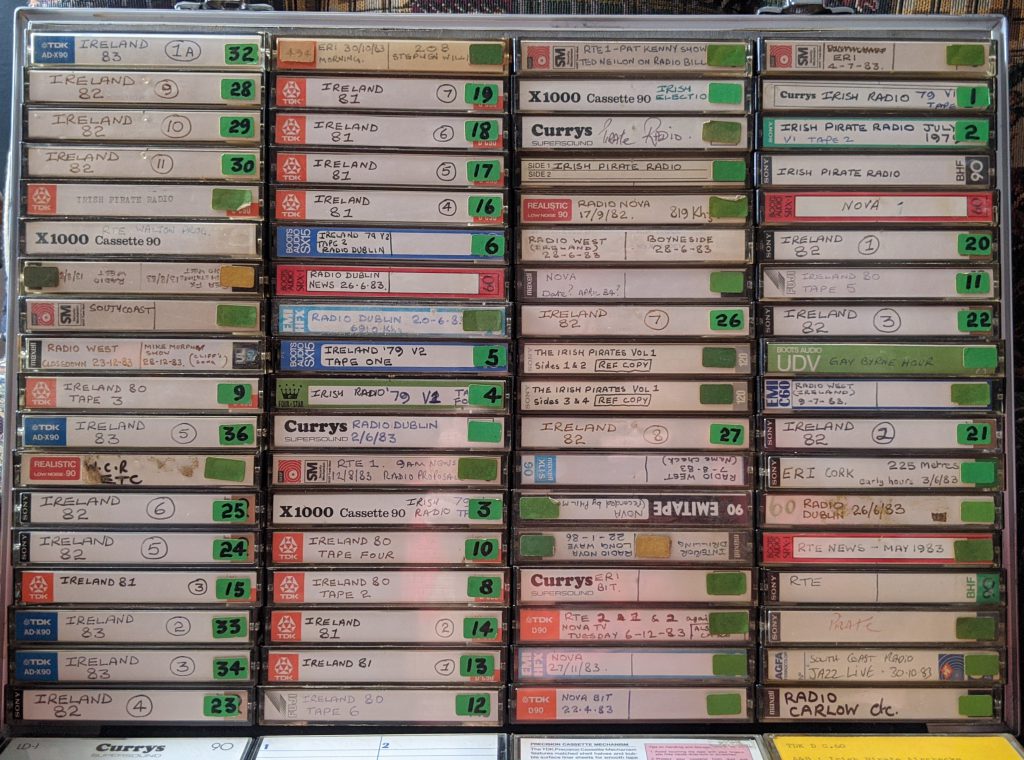 Part 3 of Leon Tipler's documentary 'The Irish Pirates' is entitled 'Hello Again', and features a return visit to Ireland in September 1983. In this episode, Volume 5 of the 8-part series, Tipler begins with a bandscan of Irish AM and FM from Aberystwyth on the west-Wales coast in August 1983. Returning to Dublin a month later, he comments on the improved sound of Treble TR before boarding a train to Kilkenny and Waterford. Kilkenny Community Radio and Suirside Radio are featured in depth and as usual there are several interesting bandscans.
This recording is from the Leon Tipler Tapes Collection, donated to us by Steve England.
Index to Volume 5
00:00 Irish bandscan from Aberystwyth August 1983
00:30 1983 raids
01:23 ERI
02:00 Radio West
04:10 South Coast Radio
06:00 FM DXing from Aberystwyth
07:00 Arklow Community Radio
08:31 Radio West
09:05 Kilkenny Community Radio
11:00 September 1983 visit
12:00 Treble TR
15:50 Radio Carlow
16:30 Visit to Kilkenny
17:15 Kilkenny Community Radio
27:45 Visit to KCR – community radio ethos
41:00 Visit to Waterford
42:05 WLR
42:50 Suirside Radio
43:25 ABC Tramore
46:00 Suirside Radio
48:30 Visit to Suirside Radio