Podcast: Play in new window | Download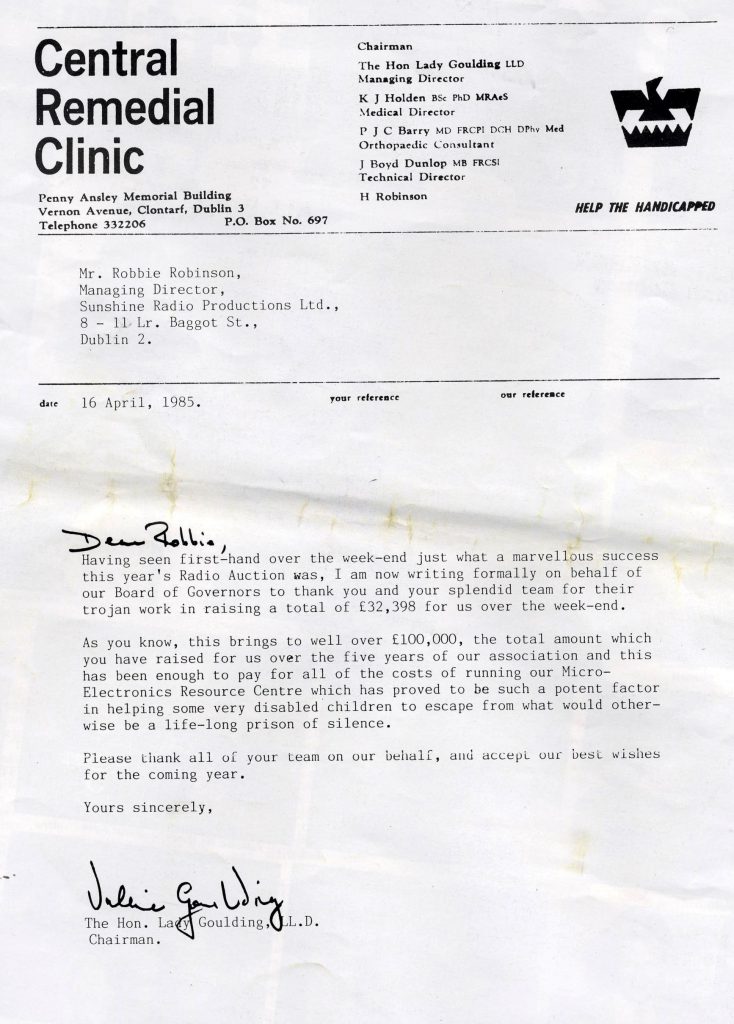 This is the final section of the 3rd annual Sunshine Radio charity auction in aid of the Central Remedial Clinic (CRC). Station owner Robbie Robinson (RIP) auctions one of that year's big prizes, a holiday to Portugal donated by Joe Walsh Tours. He then calls the founder of the CRC Lady Valerie Goulding to tell her that Sunshine has raised over £22,000 that year. As the letter above indicates, by 1985 the auction had brought in over £100,000 for the CRC, a considerable amount for the time and evidence of Sunshine's commitment to charitable causes.
Another item of interest in this recording is a advert placed by the Association of Independent Broadcasters in Ireland, a group formed by some of the commercial pirate stations to represent the sector. News at 9pm is read by Caroline Callaghan.
This recording was made from 2054-2132 on 11th April 1983. It is from the Leon Tipler Tapes Collection, donated by Steve England.