Podcast: Play in new window | Download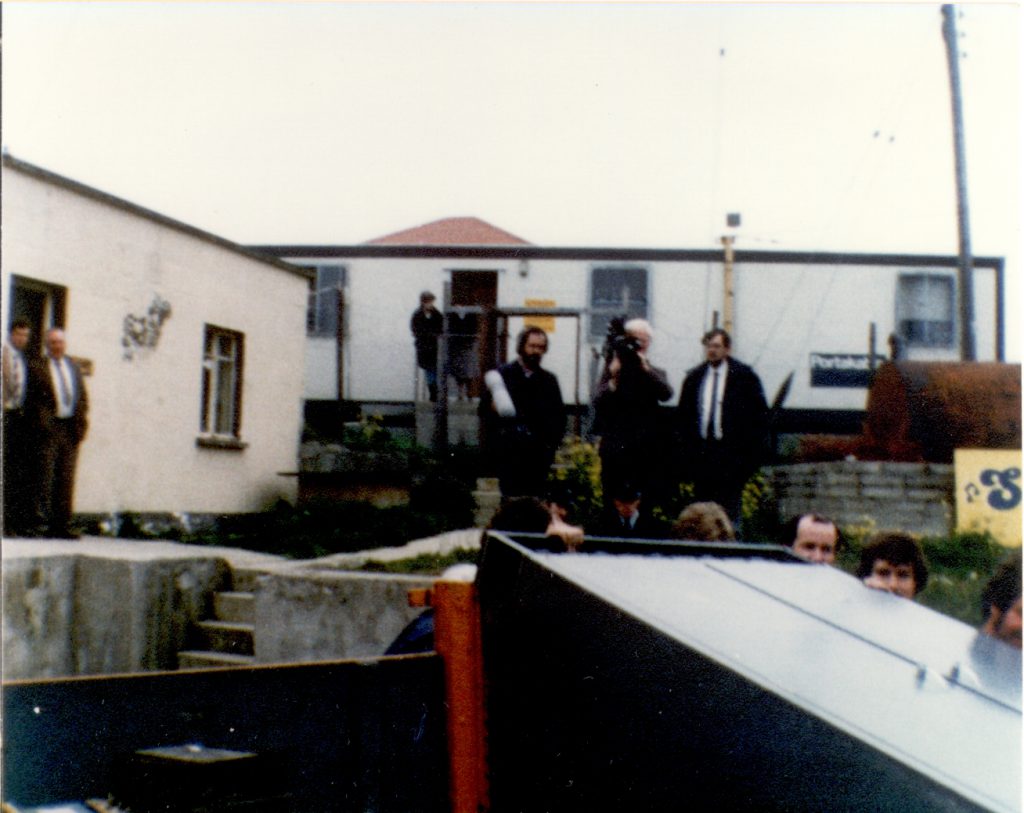 There was extensive coverage on RTÉ of the raids on Radio Nova and Sunshine Radio on 18th and 19th May 1983. This was unsurprising given that RTÉ's income and standing was threatened by the popularity of the pirates. British radio enthusiast Leon Tipler recorded RTÉ coverage of the raids from Radio 1, listening on its medium wave transmitter on 567 kHz which got reasonably well into the English midlands.
This recording consists of several RTÉ news bulletins during that fateful week in 1983: the 6.30pm news and 10.00pm headlines on Wednesday 18th May; the newspaper review at 8.10am on 19th May followed by news from 1.00pm, 1.30pm and 6.30pm that day; the newspaper review at 9.05am on Saturday 21st May and the 1.00pm news programme on Sunday 22nd May. The final extract includes an interview with the Minister of State for Posts and Telegraphs, Ted Nealon, promising new radio legislation by the autumn of 1983. Optimistically, he predicted that local radio in the 1980s would be similar to rural electrification 40 years earlier. In fact, it would be another 5 and a half years before the pirates would be closed down and licensed radio introduced.
This recording is from the Leon Tipler Tapes Collection, donated to us by Steve England.