Podcast: Play in new window | Download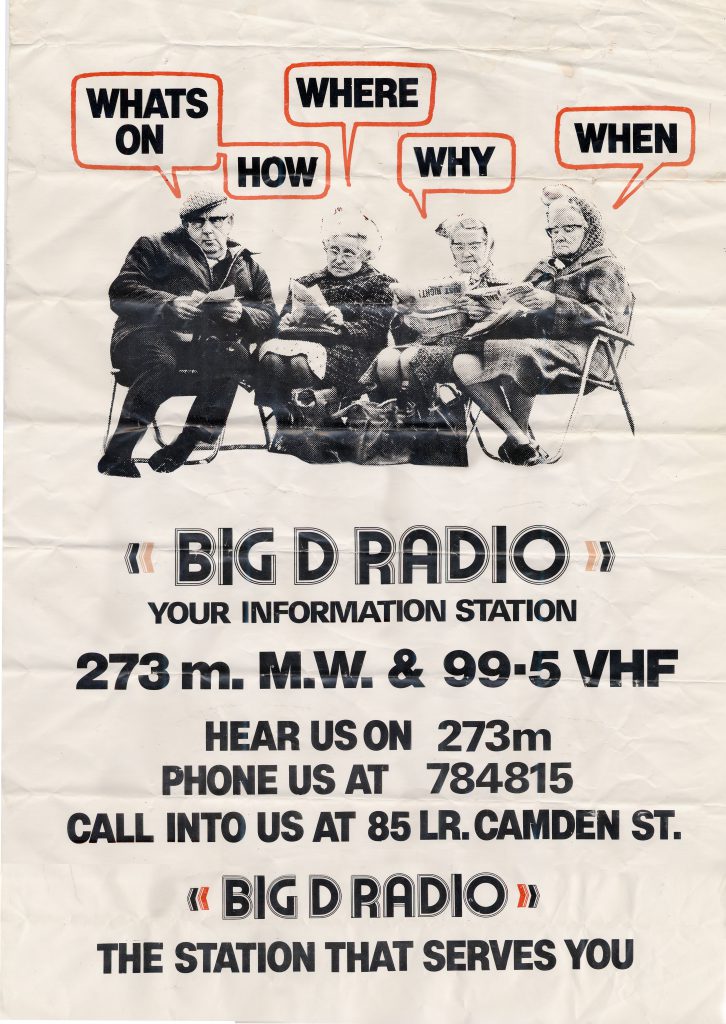 We've already covered the fascinating story of the first pirate jingles in Ireland, the American package used by Radio Dublin from the early 1970s. The jingles, made by a company called SPOT Productions in Texas, referred to 'WDEE – The Big D' and at that time, Radio Dublin used the Big D tagline. It was probably the first of many cases of a station calling itself after whatever jingle package it could find.
Of course, the infamous split in Radio Dublin led to a separate station calling itself Big D, which came on air in April 1978. The SPOT jingle package surfaced again and can be heard in this selection of idents for DJ Bryan Lambert, voiced by the legendary Tony Allan.
We thank Kieran Murray for his donation of this recording.