Podcast: Play in new window | Download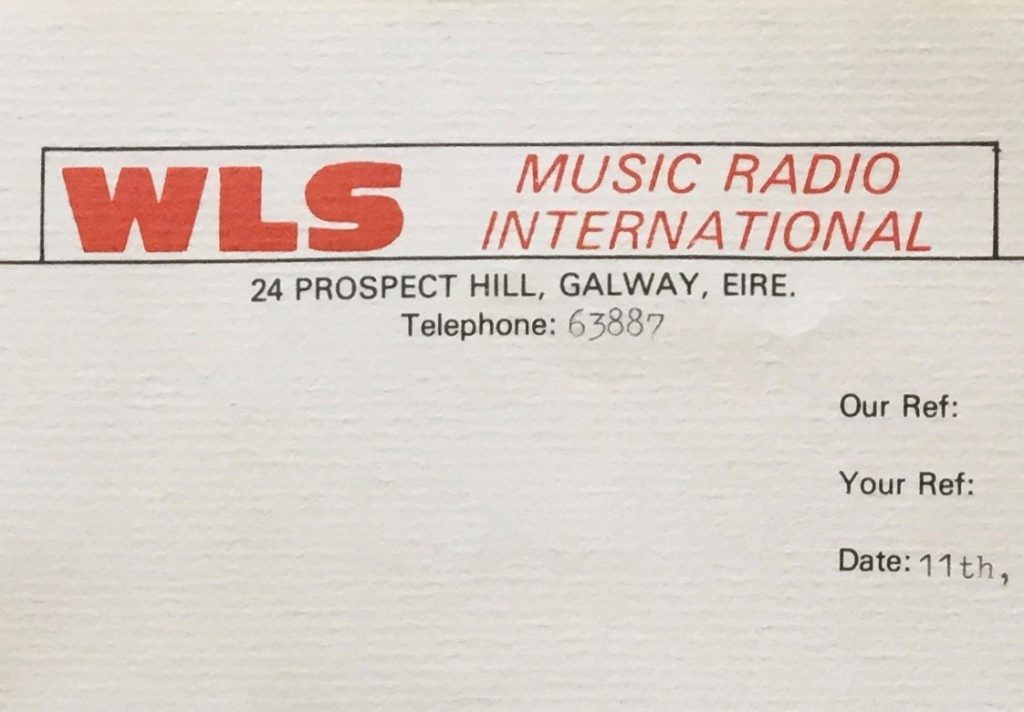 This recording of Galway pirate WLS was made towards the end of the station's life in June 1987. It begins with the end of Steve Marshall's show and a promo for the Solid Gold Sunday programme with Don Stevens. The top-of-the-hour ident mentions 'VHF stereo' only as AM had been discontinued at this time. Steve is followed by Richie O'Shea from midday who mentions a £1,000 giveaway. Commercials include local businesses and agency adverts. The sound is tight with good music and slick jingles but WLS would be gone within the next few weeks.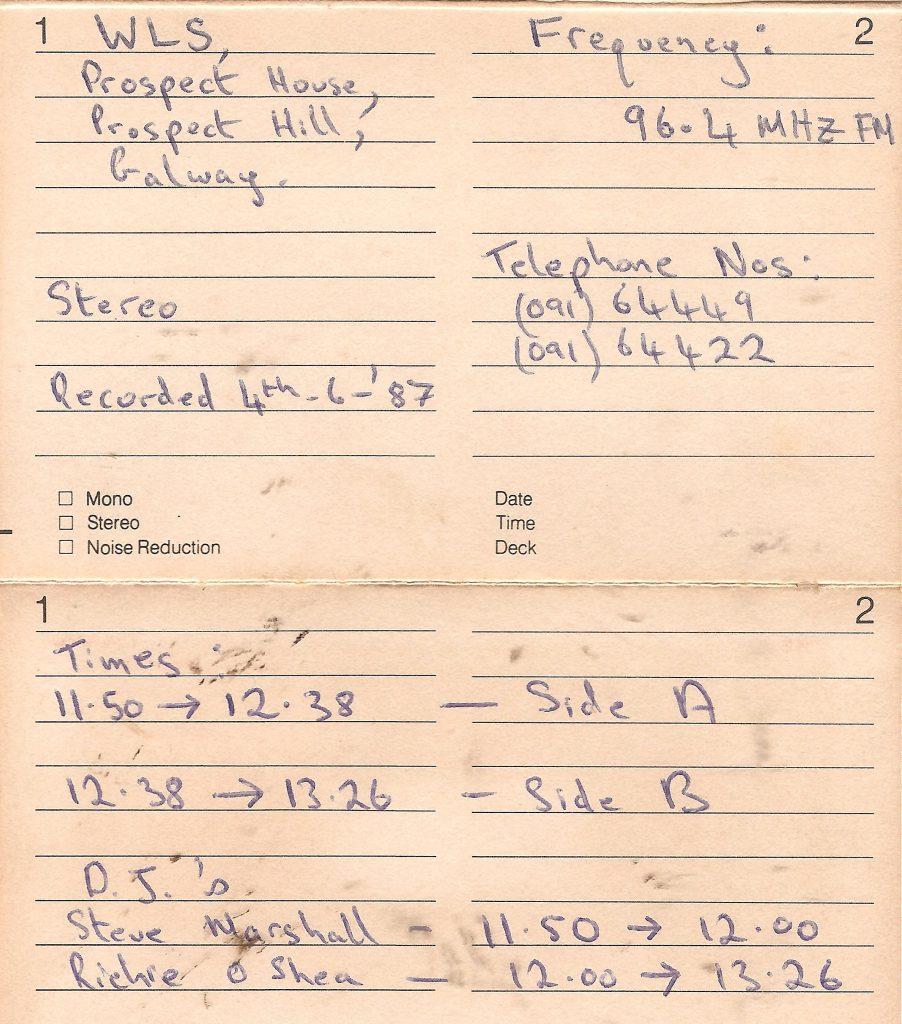 Made on 4th June 1987, part 1 above runs from 1150-1238 and part 2 below from 1238-1326. The tape was recorded from 96.4 FM in stereo with excellent audio quality.
This recording is from the Anoraks Ireland Tapes Collection, donated to us by Paul Davidson.