Podcast: Play in new window | Download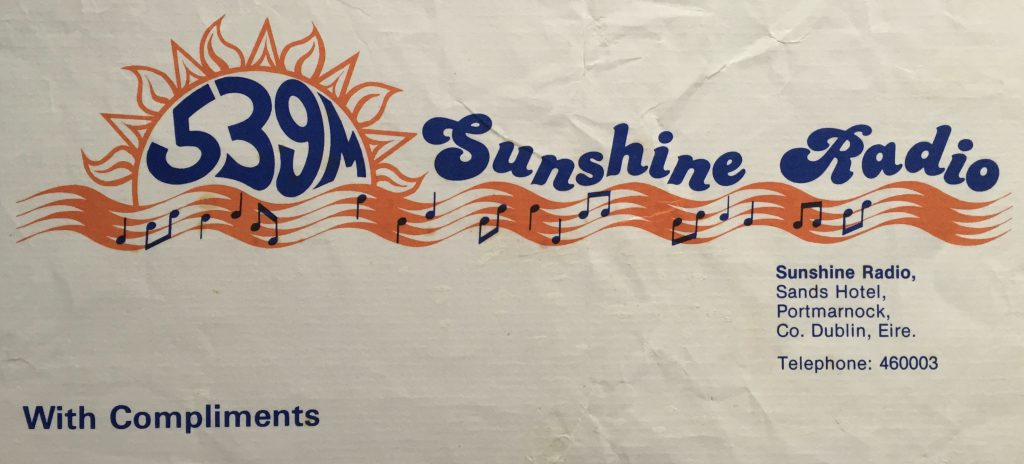 This recording is of veteran English DJ Stevie Dunne (Stevie Gordon) on Sunshine Radio from 1410-1456 on 12th February 1981. Stevie did stints with the offshore stations Voice of Peace and Radio Caroline and was the last voice to be heard from the Mi Amigo before it sank in 1980. After coming to Dublin, he used the radio name Stevie Dunne to avoid confusion with another English DJ, Steve Gordon, who worked with Radio Leinster and also presented on Sunshine and Radio Nova on a stand-in basis. Stevie Dunne went on to work at Nova and South Coast Radio in Cork before moving to Scandinavia. He is currently Programme Director of Radio Seagull, which broadcasts on AM in the Netherlands.
There is co-channel interference on this recording, as it was made in Scotland by Ken Baird, some distance from the transmitter on 531 kHz. We thank John Breslin for the donation.