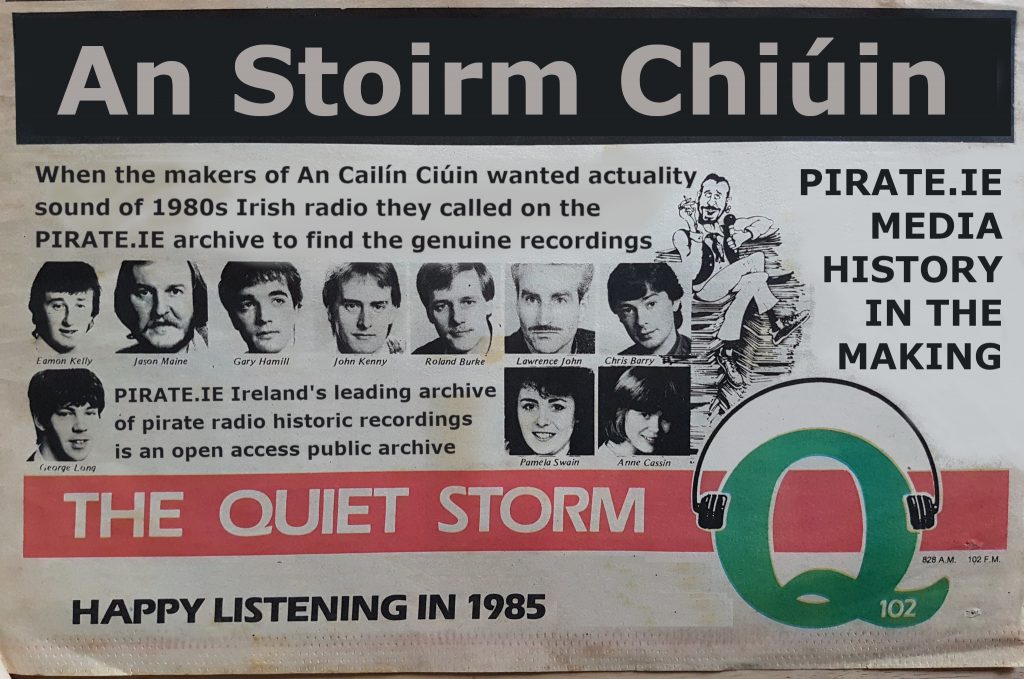 In February 2021, the director and writer of an Irish language film to be known as Fanacht contacted Pirate.ie about using clips from our archive as 'radio filler'. Colm Bairéad told us that the film was based on Claire Keegan's novel Foster and set in Louth and Waterford over the summer of 1981. In order to give a flavour of local radio from that era, he said that they would like to use audio of DJs and adverts on Radio Carousel and ABC Radio from the early 1980s. We were more than happy to support this and wrote back to Colm in Irish and English with information about using or adapting the clips.
Two years later and what is now known as An Cailín Ciúin (The Quiet Girl) has become a huge hit in Ireland and across the world and is the most successful Irish language film ever. It received numerous awards and was nominated for the 95th Academy Awards in the 'International Feature Film' category of the Oscars. An Cailín Ciúin is supported by TG4's Cine4 scheme, an exciting initiative that has boosted several new films in Irish in recent years. Screen Ireland and the Broadcasting Authority of Ireland also provided assistance. Pirate.is is proud to have contributed to the film's success in a small way and we are delighted that Irish pirate radio audio from our archive has been heard at film festivals and cinemas throughout the world as an authentic representation of the cultural and audio history of Ireland in the 1980s.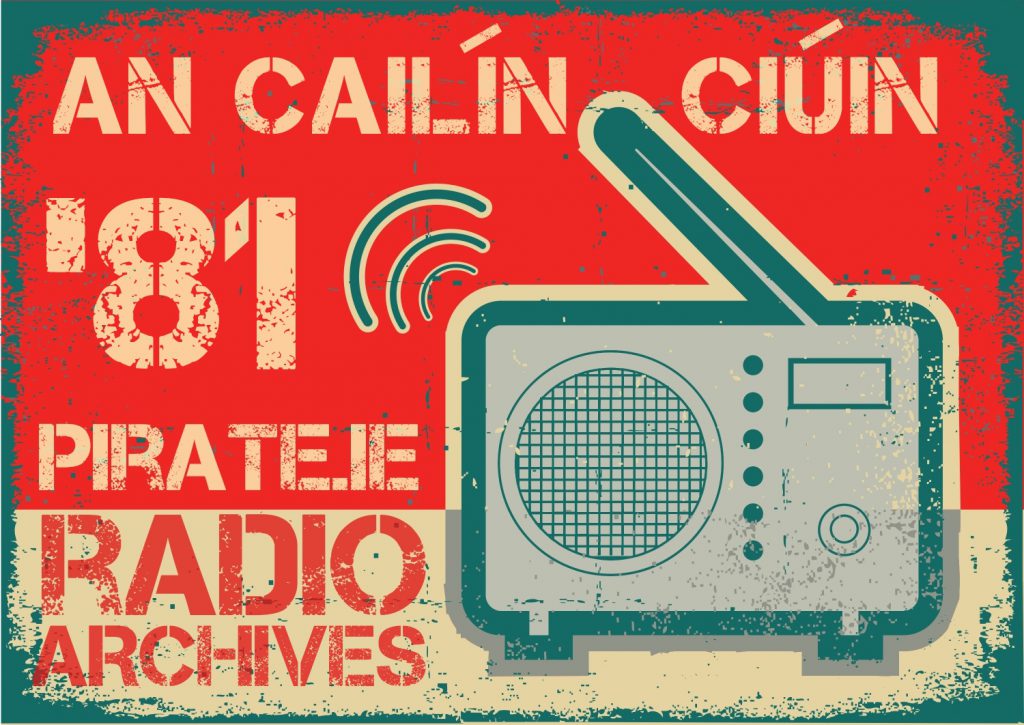 To mark the occasion, we have adapted a 1985 poster by the then new Dublin pirate station Q102, which used the tagline 'the Quiet Storm' in its early months on air. Q102 was the newest 'super-pirate' in the city, a large and professional operation that went on to enjoy commercial success until it closed down at the end of 1988 in line with new broadcasting legislation. An Cailín Ciúin is also 'an stoirm chiúin' – the quiet storm – that has taken the cinema world by storm and made (radio) waves in Ireland and abroad.
Déanaimid comhghairdeas ó chroí le Colm Bairéad, an léiritheoir Cleona Ní Chrualaoich agus aisteoirí agus criú uile an tsárscannáin An Cailín Ciúin. Tá 'stoirm chiúin' spreagtha agaibh i saol na scannánaíochta agus na Gaeilge in Éirinn agus ar fud na cruinne agus táimid fíorbhródúil asaibh.