Podcast: Play in new window | Download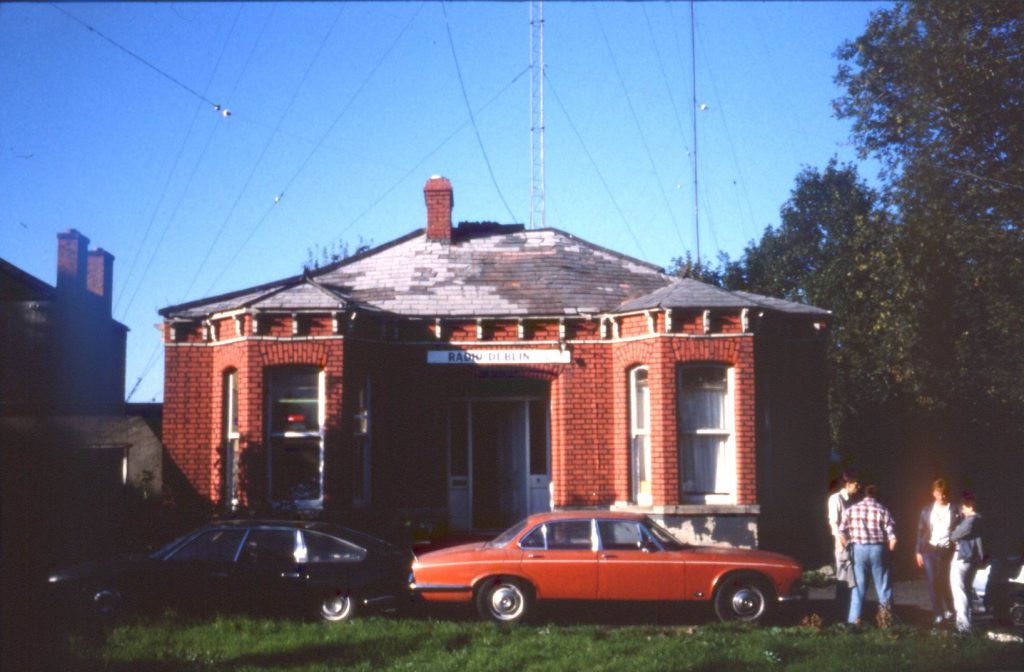 Gerard Roe presented the Free Radio Campaign (FRC) show on Radio Dublin Channel 2 from 1982-1984. The FRC quickly became popular with watchers of the Irish radio scene at home and abroad. It was broadcast on a Wednesday evening from 2000-2100 on Channel 2 and repeated on Sunday morning from 1100-1200 on the shortwave station Westside Radio International.
This edition of the FRC begins with Gerard's usual recap of news items from a year before, when many Dublin stations were off the air due to a snow storm. Gerard notes that Big D is back on AM after a break and plays a recording of a discussion about local radio between James Dillon of Big D and Jim Kemmy of Radio 257 on 1st January 1980. There is news about the offshore Radio Caroline and Dublin pirates using the same name and KELO is said to be behind the relay of Radio Nova on 298 metres. The start of Christmas station Radio Snowflake on 199 metres is also noted.
Channel 2 was established in April 1982 on FM only as a specialist opt-out service from Radio Dublin. It began on FM only but later added AM. There were technical problems due to lack of investment and poor audio quality because of bleedthrough from the powerful transmiters in close proximity. The signal was often weak on AM and FM was limited to the Inchicore area. Interference from Radio Dublin Channel 1 can be heard clearly on this recording, which was made from 98.8 FM from 2001-2110 on 15th December 1982.
This recording is from the Anoraks Ireland Collection, donated to us by Paul Davidson. Listen here to Pirate.ie Podcast #10 featuring our interview with Gerard Roe about his memories of pirate radio.