Podcast: Play in new window | Download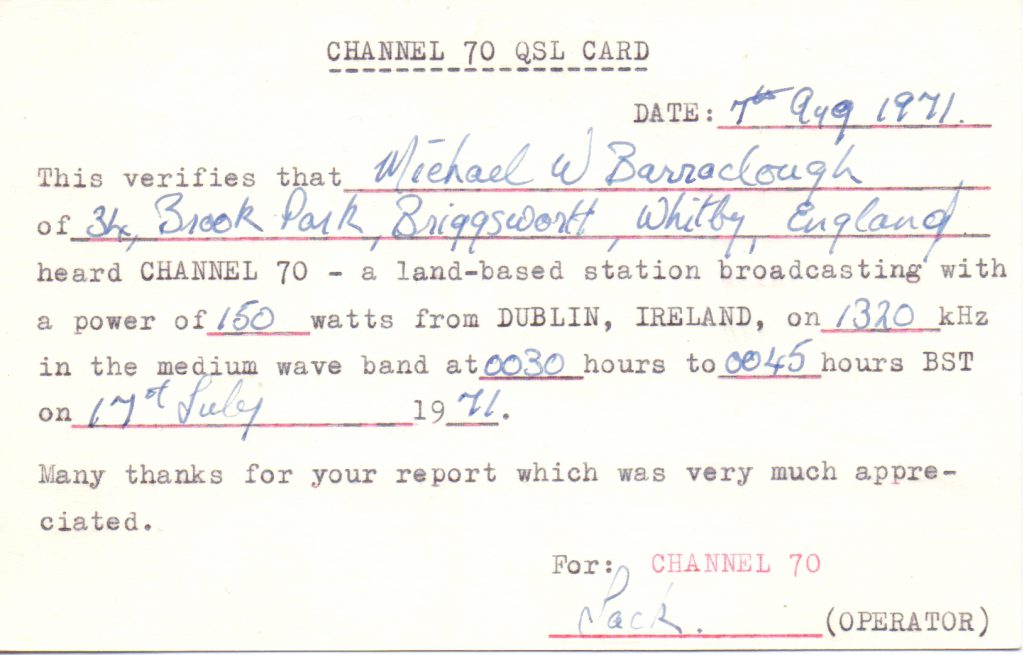 Channel 70 was one of several Irish pirate pioneers in Dublin in the late 1960s and early 1970s. Although short-lived hobby stations with irregular hours and low power, they paved the way for the next generation of full-time pirates from the late 1970s.
Channel 70 was one such station, broadcasting regularly from Monkstown in Co. Dublin between 1970 and 1972. Operated by Jack O'Carroll, it broadcast on 1320 kHz (announcing 227 metres) using 100 watts into an inverted L. The station was heard over a wide area and was popular with DXers. It was usually on air around midnight on Tuesdays, Fridays and Saturdays.
This is an undated recording (probably from 1971) of Channel 70 featuring 'Gary Logan' (aka Jack O'Carroll) on his regular soul music programme, beginning at about 0015. There is also a reference to the British offshore pirate Radio 255, which was heard in Dublin. Many thanks to Bill Ebrill for the donation.