Podcast: Play in new window | Download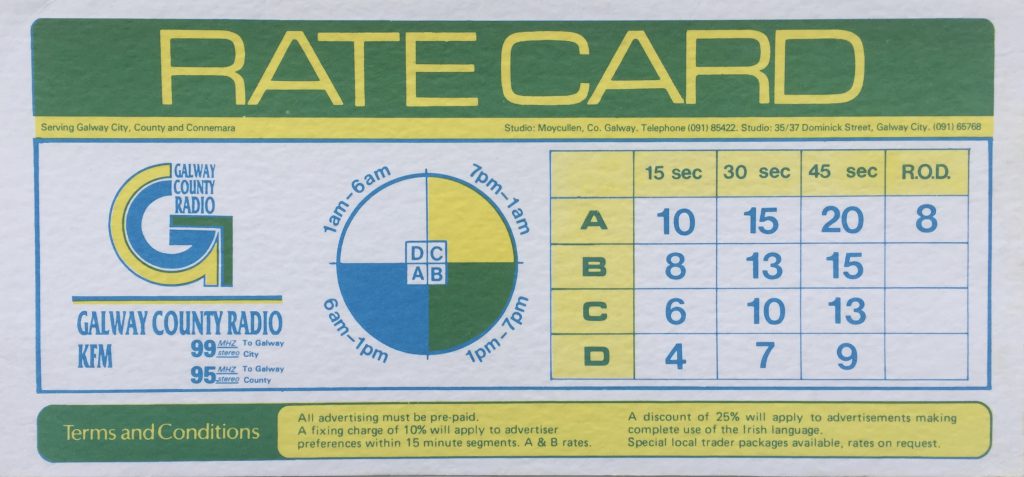 This is another selection of undated excerpts from the DXers' programme on Galway pirate KFM in the final months of 1988. Presenter Shane Keating chats to contributor John Breslin from north Co. Clare about shortwave DXing. John lists DX clubs and shortwave stations he has heard recently including Radio Budapest, Transworld Radio, Voice of Ethiopia and Radio Finland. Shane provides addresses of European stations so that listeners can request QSLs.
Shane Keating also presented a Saturday morning children's programme on KFM and there are excerpts of this including phone calls from young listeners. The recording ends with Shane signing off for the last time on 31st December 1988, the day that KFM closed and the Irish airwaves fell largely silent.
We thank John Breslin for his donation of this recording, which was made from 95.99 FM in north Clare. Reception is variable as it outside the core KFM coverage area.