Podcast: Play in new window | Download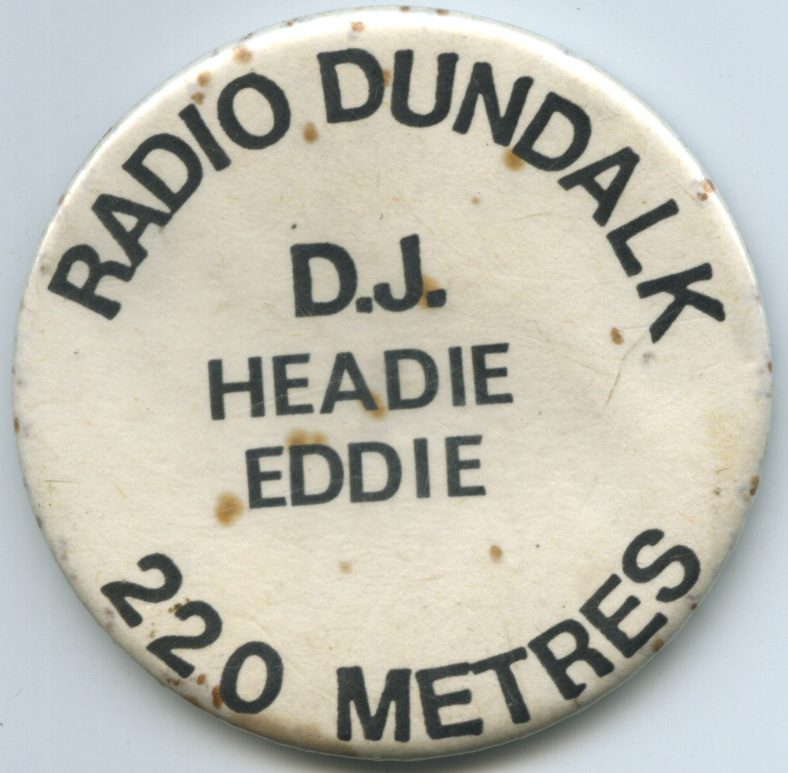 Today we bring you three short airchecked recordings of Radio Dundalk from 1978. The first recording above features a very young (Heady) Eddie Caffrey, reading a statement on behalf of the station criticising an article published in the Sunday World newspaper that morning. The context for the announcement was that there was a raid on Radio Carousel on the 7th of July 1978, but Radio Dundalk was left untouched. The Sunday World was suggesting that Radio Dundalk had contacts in the Department of Posts and Telegraphs and hence was not raided. That was loosely true as one of the owners, Hugh McKittrick, worked for the department but had nothing to do with the radio division. The statement was the Radio Dundalk's response to the article. We estimate that this recording was made on Sunday the 9th of July 1978, two days after the Carousel raid. Radio Dundalk itself was raided on the 13th of July.
The two short recordings below were made on the 14th of May 1978. There are plenty of requests from Dundalk and surrounding towns.
This recording was made about 20km from Dundalk and there is interference on the channel. The presenter reads a live advert for a music shop in Dundalk and there are lots more requests.
Many thanks to Eddie Caffrey for the recordings and to both Eddie and Ian Biggar for background information.