Podcast: Play in new window | Download

Welcome to our special series documenting the pirate radio history of Counties Louth and Meath since the 1970s, in collaboration with Ian Biggar of DX Archive.
Following the success and growth of pirate Radio in Dublin, it was only a matter of time before some enterprising businessmen saw the potential of the medium in other towns and cities. Dundalk was no exception and such a group, including Hugh Hardy, was planning to put Radio Dundalk on the air. As often happened, there was a disagreement and Mr Hardy left with the intent of starting his own station.
Initial transmissions were made from a two-storey house on Lisdoo Road with the long wire aerial running to a flag pole on the Newry Road garage. The original transmitter was built by Con McParland from Cork, initially on 100 watts and then increased to 400 watts. The station announced 220 metres and was logged on frequencies around 1360 kHz.
Test transmissions started on Sunday 7th May 1978 and again the following weekend bringing six hours of music and chat to the people of Dundalk. Initially it was intended to broadcast only at weekends, but when Radio Carousel began daily broadcasts, Radio Dundalk did likewise. The station launched officially on Saturday May 20th 1978 and proved popular with the audience. In mid-June 1978 Radio Dundalk moved to a more permanent base in the Fairways Hotel on the Dublin Road just outside Dundalk.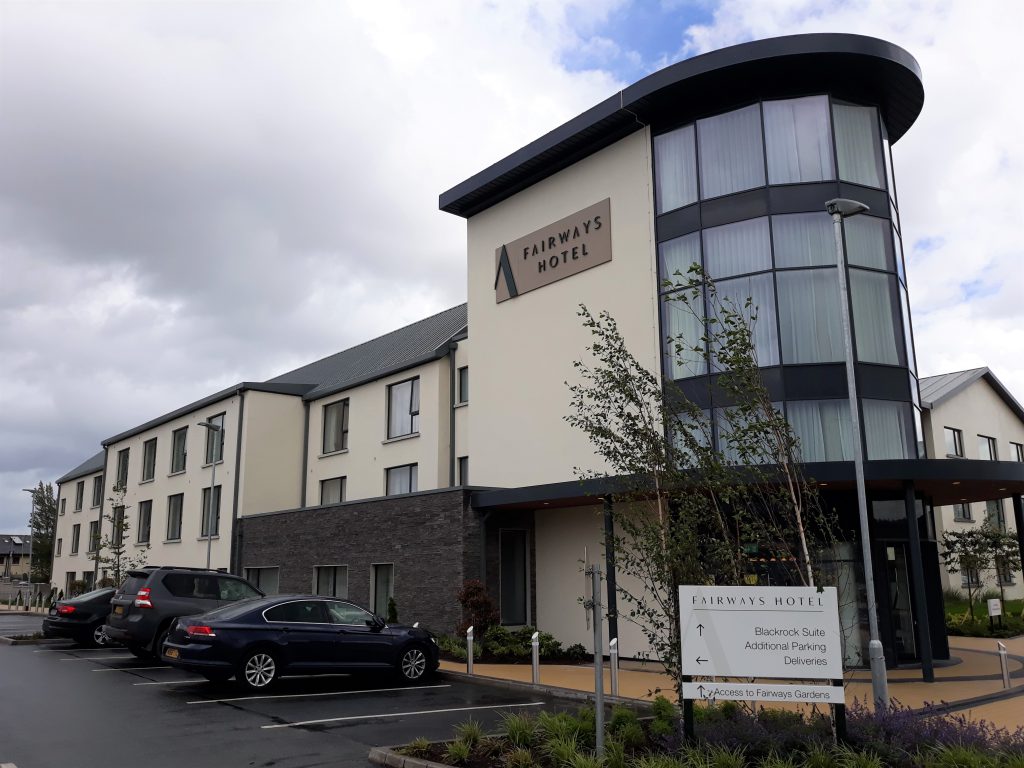 Of course the Department of Posts and Telegraphs was active during this early period of pirate radio and Radio Dundalk was hit on Thursday July 13th 1978, when the raiding party, complete with sledgehammers, entered the premises. The 400 watt rig was taken in the raid which received front page coverage in the local press. The standby 100 watt transmitter got Radio Dundalk back on air within hours.
Presenters on Radio Dundalk included Gavin Duffy and station manager (Heady) Eddie Caffrey, both of whom later moved to Boyneside Radio in Drogheda. The transmitter taken in the raid was returned in February 1979 but interestingly by this time the station was broadcasting with a transmitter belonging to Radio Carousel. A contact knew the person who built the rigs and managed to get one for Radio Dundalk. Apparently Hugh Hardy was not best pleased! Eddie Caffrey bought the 'raid rig' from Radio Dundalk and later rebuilt it to be used for Boyneside Radio.
A report in The Argus on 2nd March 1979 stated that Radio Dundalk had left the air indefinitely after claiming their frequency was being jammed by another station. A spokesman for Radio Carousel stated 'it has nothing to do with us'. Radio Dundalk did return to the air, but a combination of technical problems, the departure of key staff and strong competition from Radio Carousel meant its days were numbered. At this point a Gerry Duffy was heavily involved and as Radio Dundalk was about to close, he set about getting backers for a replacement that turned out to be North East Radio. That station will be covered later in this series.
The long recording above from July 31st 1979, featuring Brian Jones and Rick Wallace, was made towards the end of Radio Dundalk's life. The shorter recording below is from around Christmas 1978 and features Des Wilson on air, reading a poem sent in by Eddie Caffrey's mother.
FRC Ireland reported that Radio Dundalk closed on 28th August 1979 due to financial difficulties. We thank Ian Biggar for compiling this entry and Ian and Eddie Caffrey for donating the recordings.