Podcast: Play in new window | Download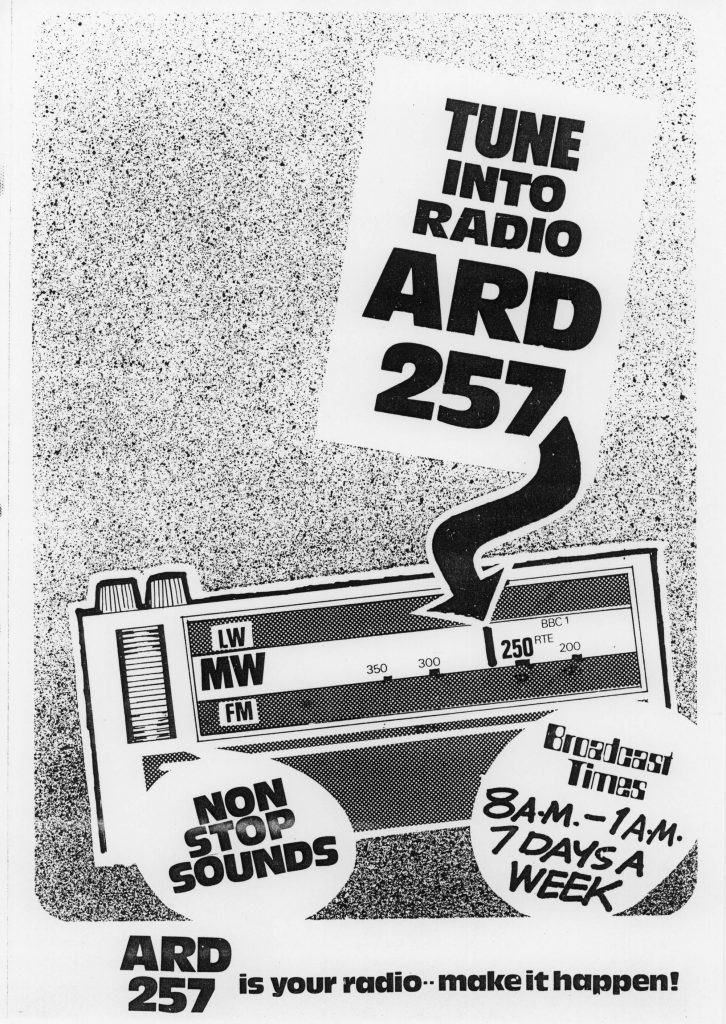 The late 1970s was a key period of growth for pirate radio in Dublin, with hot competition developing between Radio Dublin and rival breakaway stations ARD and the Big D. This recording from the medium wave band on 31st December 1979 gives a flavour of how the pirates rang in the new decade that would prove so crucial for Irish radio. It runs from 2351-0035 and switches between ARD on 273 metres, which was due to close down that night, and the Big D on 273 metres.
Paul Vincent winds down ARD in the company of the late Dave C and financial backer Bernard Llewellyn, who explains that the station is closing down in order to apply for a licence. Optimistically, he predicts that local radio will be legalised by June 1980. The late Don Moore, who invited Llewellyn into ARD, is also heard in the background and one of the DJs to say his goodbyes is none other than Ian Dempsey. ARD left the airwaves just after half past midnight but pretty much everyone involved in it – bar Llewellyn – returned in the form of Radio 257 within a few days.
The recording also includes snippets of the Big D's New Year's Eve celebrations, including a scratchy phone connection with Dennis Murray who is in the company of drunker revellers in the city centre. We thank Shay Geoghegan for his donation.