Podcast: Play in new window | Download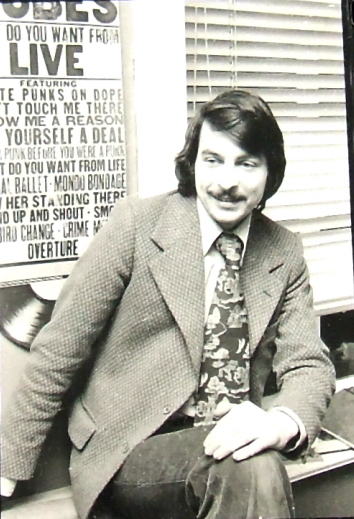 Capitol Radio (220 and later 226 metres) was a mixed-format station broadcasting from Dublin in 1975 and then from 1978-1981. The station had many specialist music programmes as well as news and current affairs and provided evidence, from the beginning of the pirate era, that not all stations played chart hits only.
This news bulletin from 9th March 1979 is read by one of Capitol's founders, Alan Russell. Stories include a Supreme Court judgement in favour of former Garda Commissioner Ned Garvey who was dismissed by the government in 1978.
It also includes a defence by RTÉ presenter Bunny Carr of the television quiz show Quicksilver, then under fire from critics.
Alan Russell went on to set up stations in Galway in the 1980s. We thank him for donating this recording and the photo.