Podcast: Play in new window | Download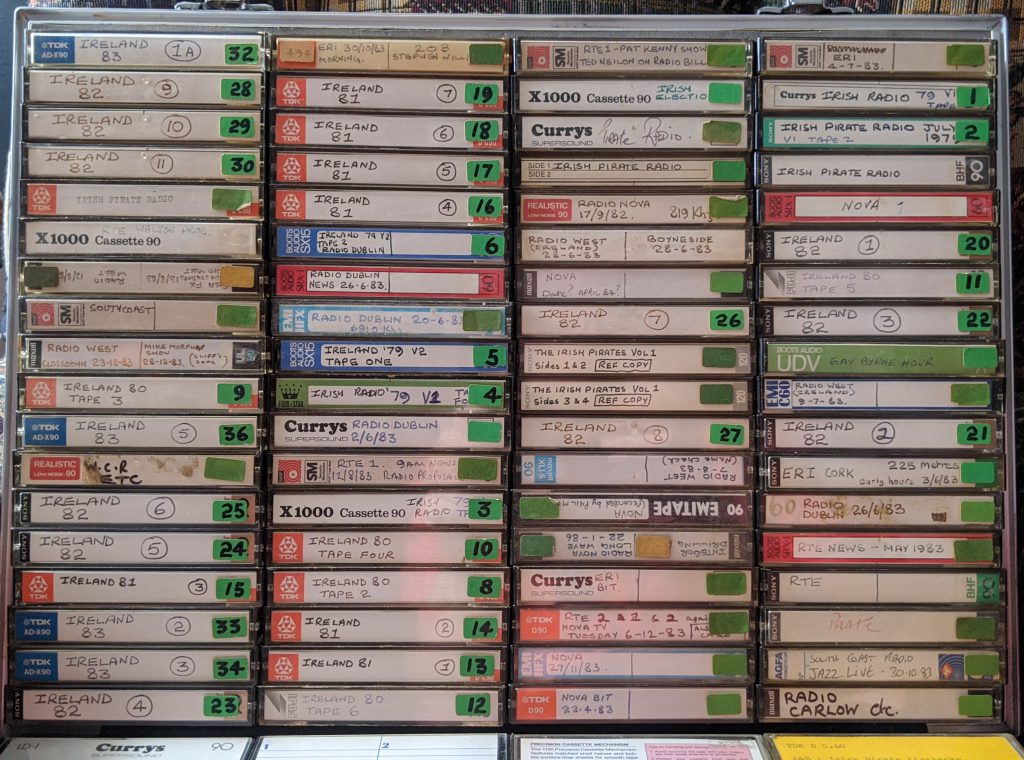 This is a bandscan of radio as heard on AM and FM in Dublin in August 1981 by Leon Tipler on one of his many visits in Dublin to document the local pirate scene. The scan gives a sense of the sheer volume of stations on AM and the less crowded FM band, where British stations could regularly be heard due to lack of congestion. We don't have a precise date but part of the recording was made on a Sunday.
The bandscan begins on FM with Belfast station Downtown Radio's closedown with a read- through of the next day's schedule. This is followed by unidentified Irish and British stations on FM and céilí music on RTÉ Radio 1. Leon then switches to AM and tunes past foreign stations before settling on Radio City on 257 metres where Brian Harmon is signing off for the night. This is followed by classical music on what sounds like Radio 1 again. A live ad is read out by the DJ for the new Sunday Tribune newspaper on Sunshine Radio on AM and Leon then switches to Radio Nova on 88 FM. This is followed by exchanges from air traffic control, as was the norm on part of the FM band in those days.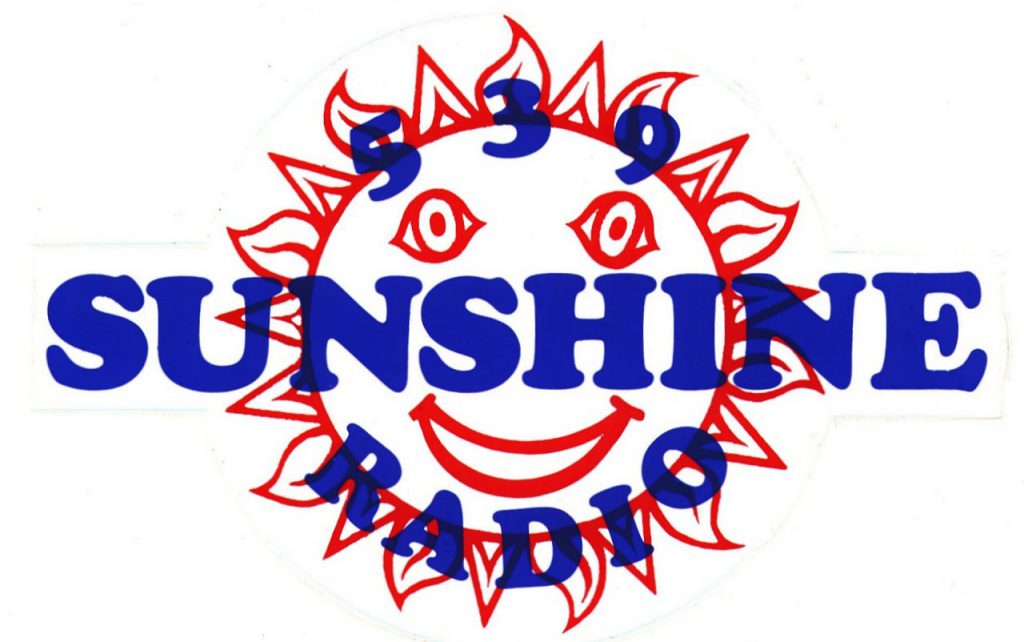 The scan then returns to AM and Radio Leinster on 738 kHz (406 metres) where Anna Craig is signing off at the end of her Sunday morning show. She is followed by Fr. Michael Culloty with a religious programme. The bandscan ends with more AM stations include ARD and part of the Disco Format show on Sunshine.
This recording is from the Leon Tipler Tapes Collection, donated by Steve England.