Podcast: Play in new window | Download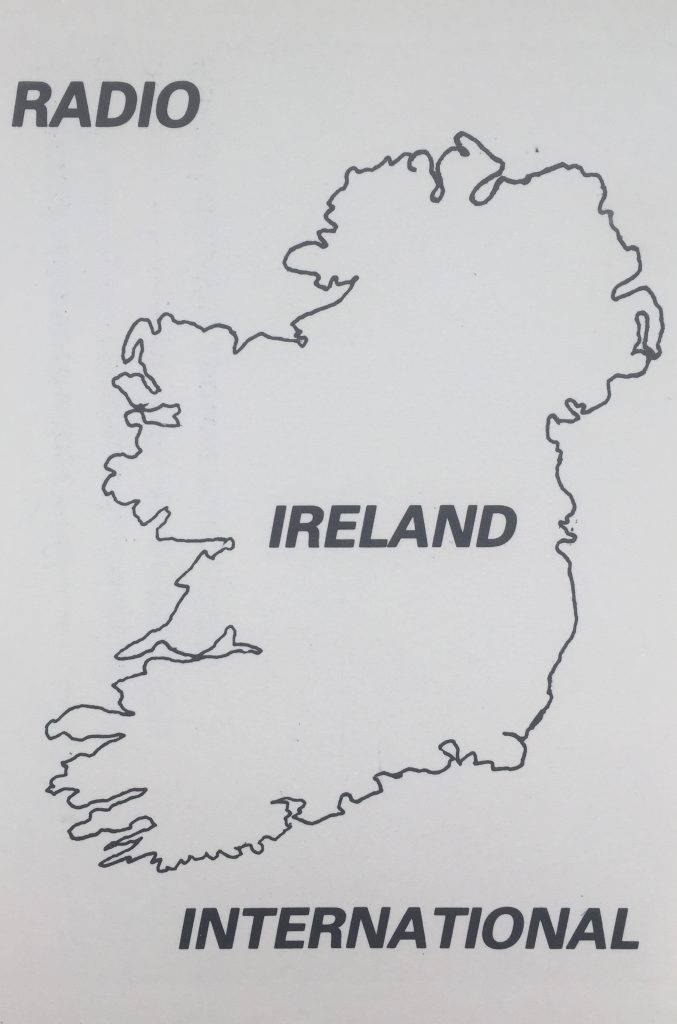 Radio Ireland International was one of several hobby shortwave stations operating from Ireland in the 1980s, usually on the air on Sunday mornings. The station was set up by two 20 year-olds, John Brady and Tony Healy (Clarke on air), on 1st May 1983 using an output power of 90 watts on 6293 kHz. Programmes were mostly pre-recorded with occasional live shows. Shortwave logs from that period are scant but Radio Ireland was heard relaying Radio Nova by Anoraks UK on 9th December 1984 on 6310 kHz. An address in Glasnevin North was given and a recording from around that time said that the station was broadcasting from near Dublin Airport.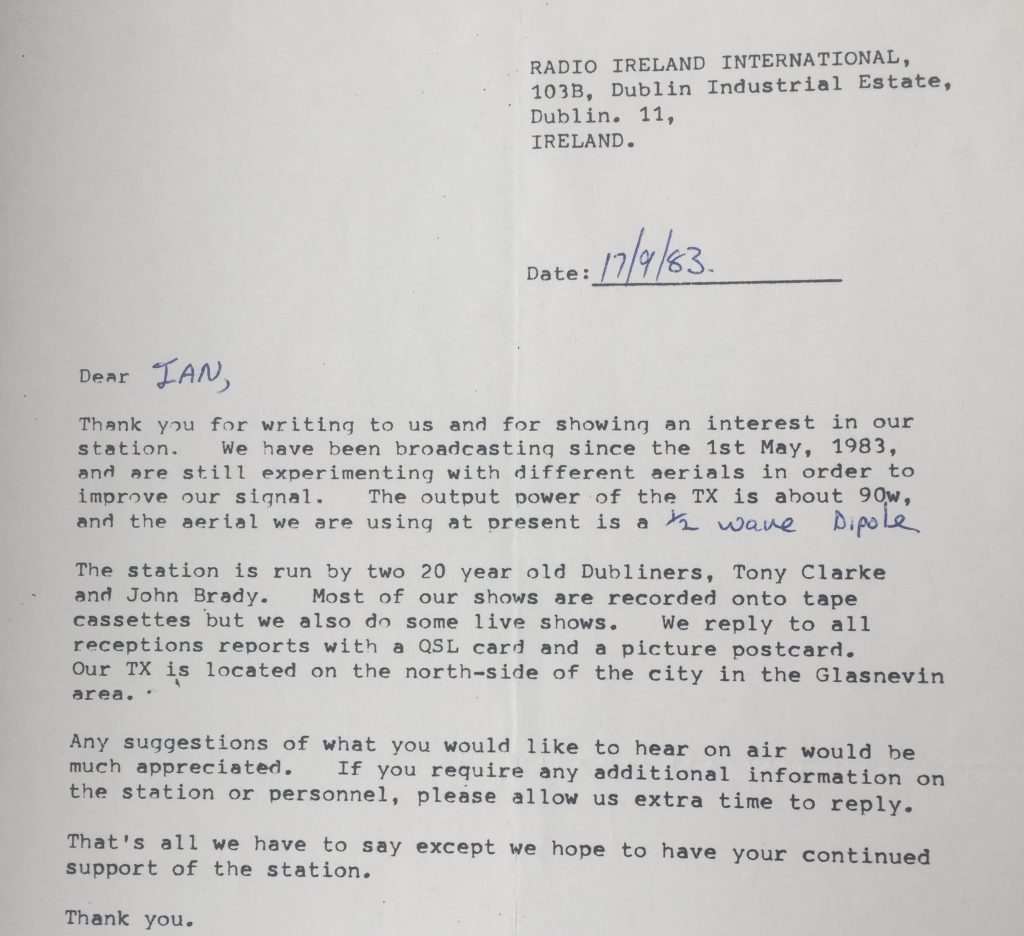 Radio Ireland International was logged again on 6312 kHz on 30th December 1984 and from 1985 on, was a regular on the Irish shortwave scene. An Anoraks Ireland listing from 1986 gave 31 Mountjoy Square, Dublin 1 as the address. On 12th April 1987, Anoraks UK reported that the station had closed for 'personal reasons'.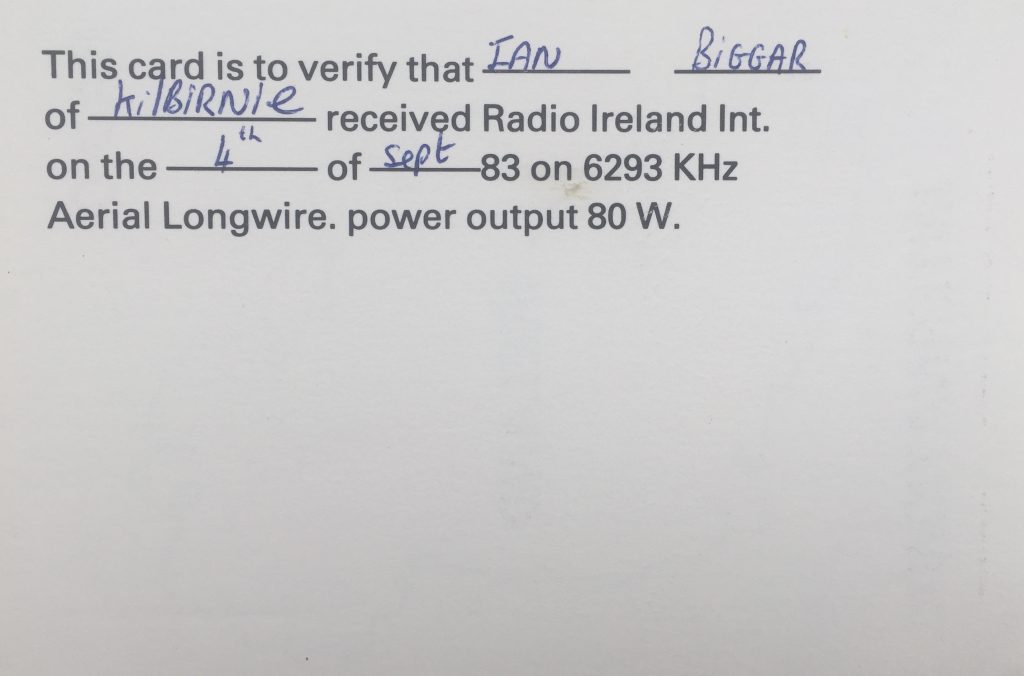 In this interview, John Brady tells Eolann Aitken about the early days of Radio Ireland International and described how they used a low-powered FM link to avoid being raided. The interview was conducted on 20th October 2018 at the Ballsbridge Hotel in Dublin at a meet-up of people involved in Irish pirate radio over the years.