Podcast: Play in new window | Download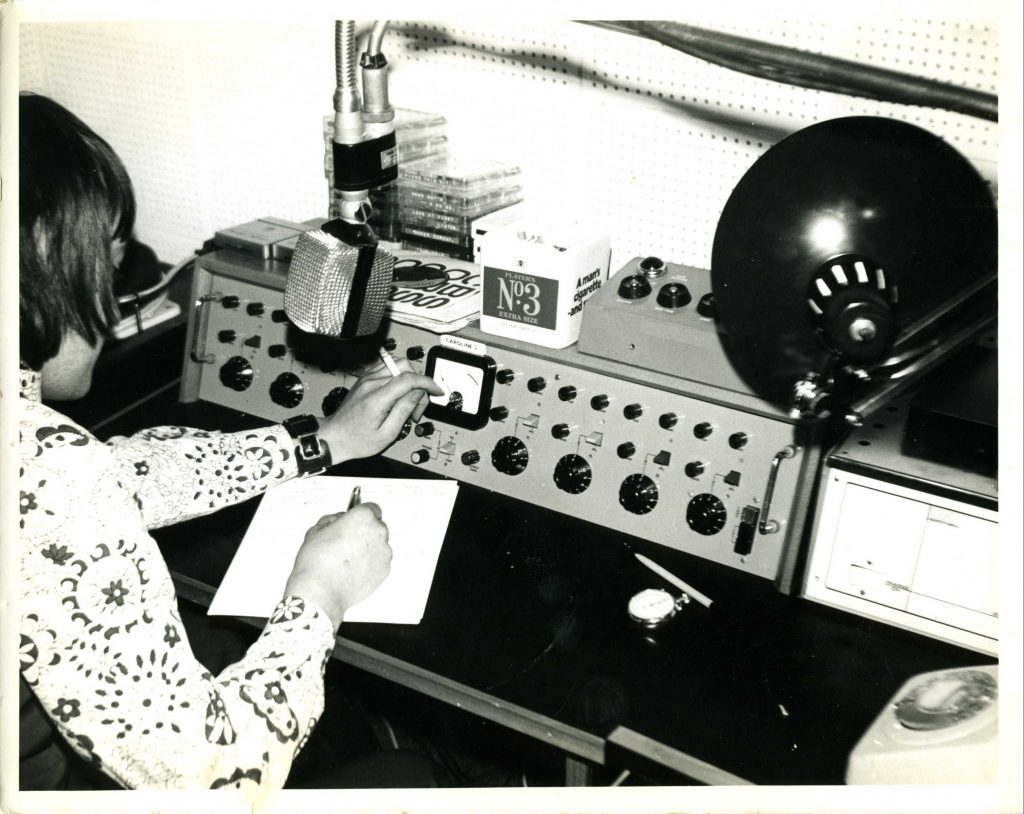 The renowned British offshore station's name was popular with other pirates and several Irish stations called themselves Radio Caroline over the decades. The earliest use of the name was in 1969 when Radio Caroline Dublin started transmissions as Radio Romeo using 300 metres medium wave. By the following year the Caroline Dublin name had been adopted and regular transmissions commenced from Dalkey in south County Dublin to the city and beyond.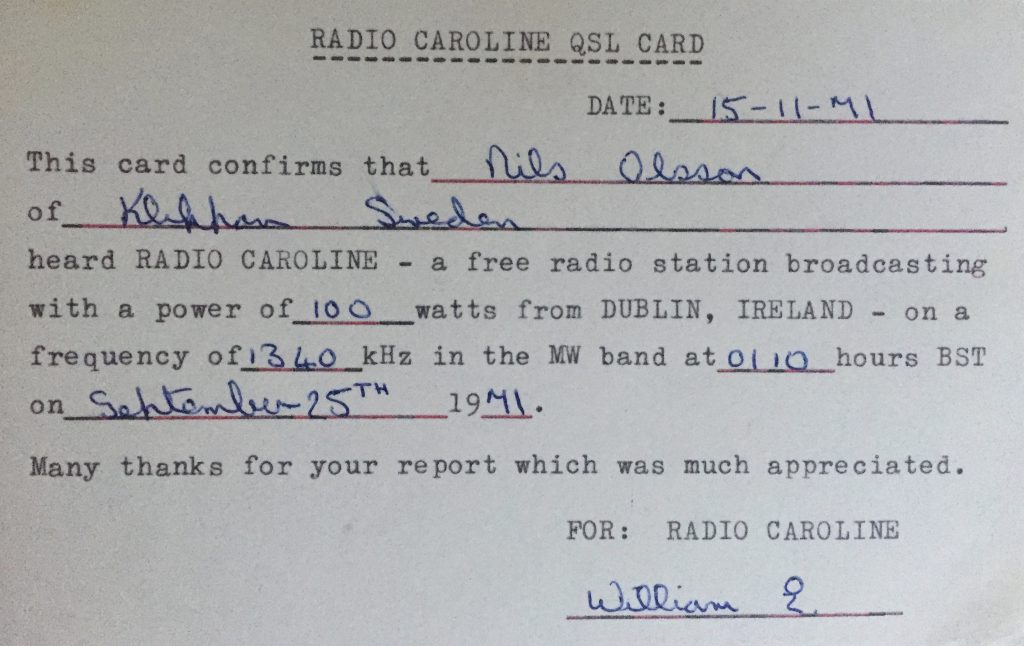 The station engineer was Bill Ebrill, who later went on to build transmitters for the likes of Radio Dublin, Big D and Radio Carousel. Caroline Dublin used a VFO controlled transmitter capable of 100 watts and was heard on frequencies between 1320 and 1360 kHz. Regular transmissions were on Friday and Saturday nights at midnight and consisted of pop music and a DX programme. DJs on the station included Mike Walker, Mick Wright and Ronan Collins (now of RTÉ). The station received reception reports from many European countries. In addition to Dalkey, Caroline also broadcast from Shankill, Bray and Terenure depending on the interest of the Department of Posts and Telegraphs.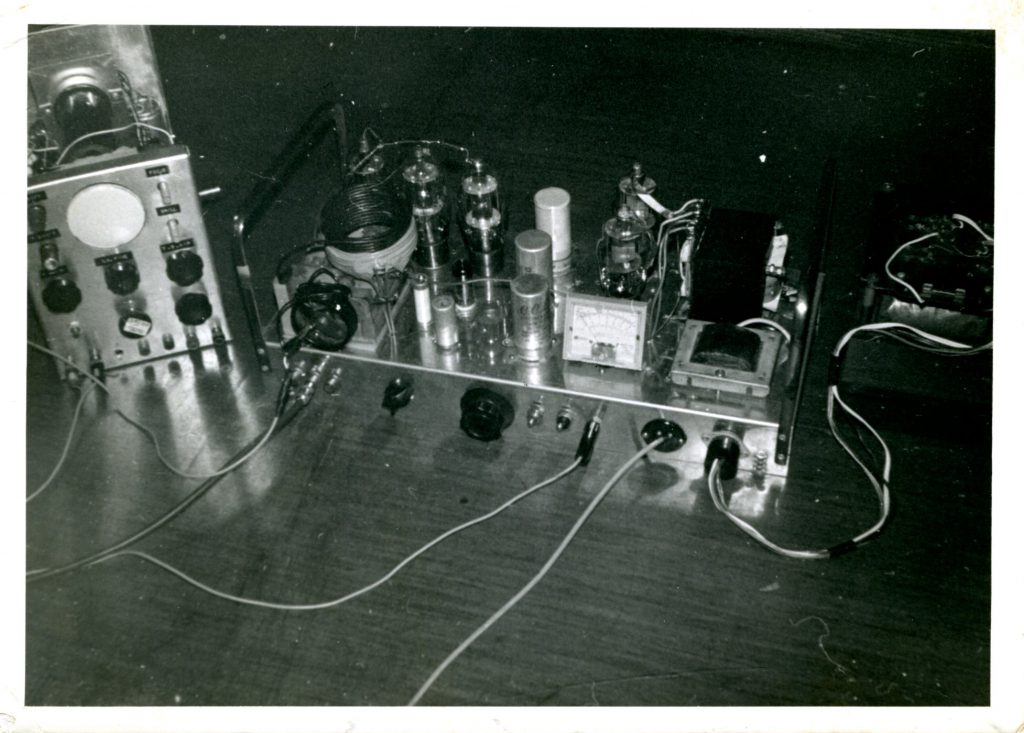 In late 1972 transmissions became more sporadic due to increased activity from the Department of Posts and Telegraphs and the raid on Radio Milinda just before Christmas. Late night broadcasts were suspended but the station did continue on Sunday afternoons. These continued until summer 1973 when Radio Caroline Dublin disappeared from the air.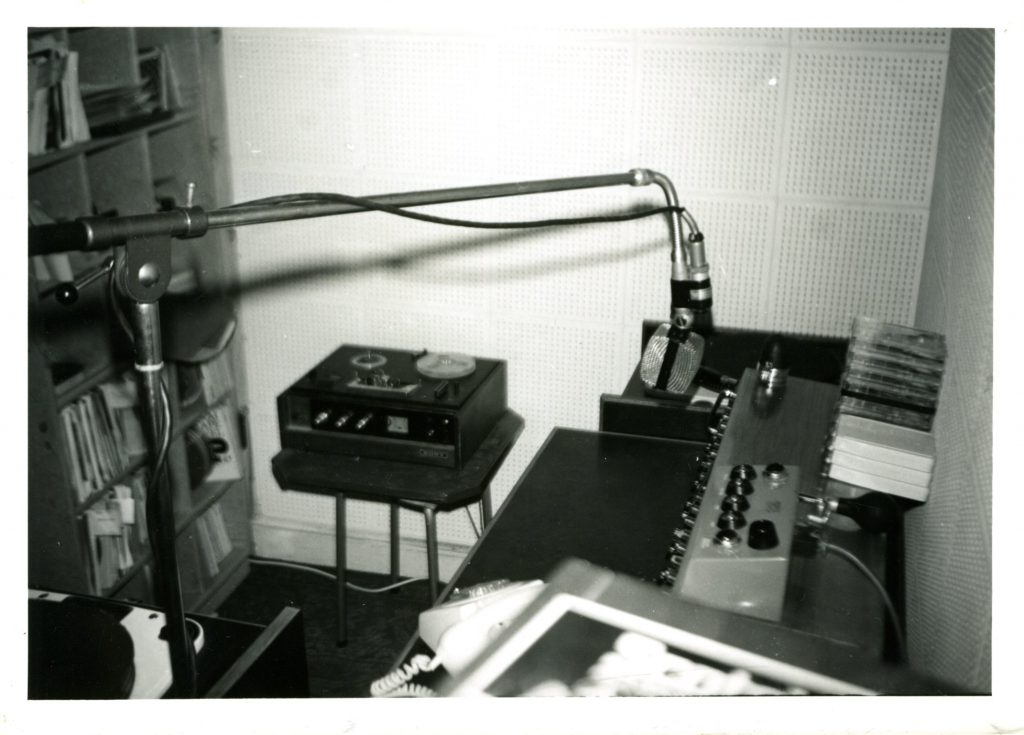 The recording above is undated but is probably from November 1970. It features a professional sounding Mike Walker on a late night transmission followed by the Caroline theme tune before closedown. The studio picture was supplied to the DX Archive by Bill Ebrill and the recording was supplied by Roger Lloyd (Prince Terry). The short recording below is also undated and again features Mike Walker.
Thanks to Ian Biggar and Bill Ebrill for text, images and recordings. You can listen here to an interview with Bill about his pirate memories.