Podcast: Play in new window | Download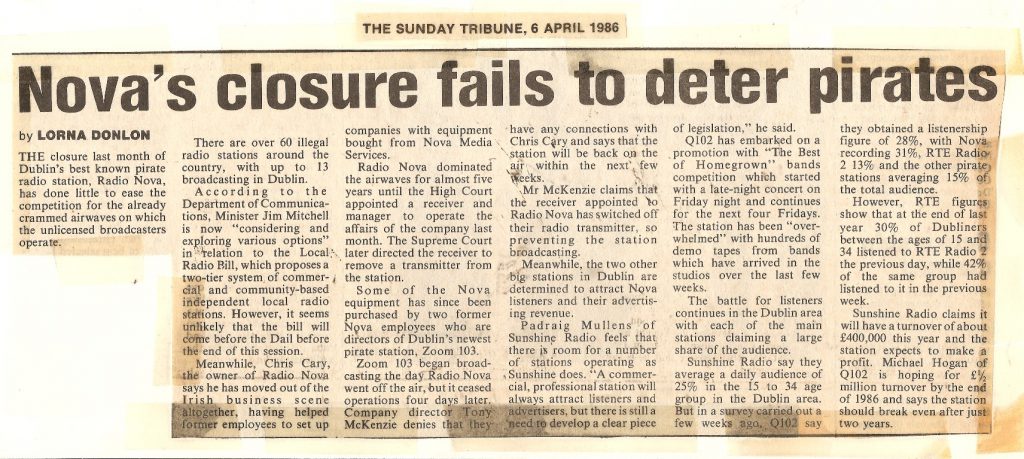 Zoom 103 was a short-lived replacement for Dublin super-pirate Radio Nova after it went into receivership and closed on 19th March 1986. Zoom began identifying itself shortly after 10pm that evening and the following day's programming featured the normal Nova presenters but without an AM service. Nova founder Chris Cary denied any involvement in the new station and said he was leaving Ireland. Zoom 103 was based at 144 Upper Leeson Street in the city centre but lasted only until 24th March, when the Nova receiver seized the transmitter. On 28th March, a new station called Energy 103 began broadcasting from the same location, continuing until 11th March 1988.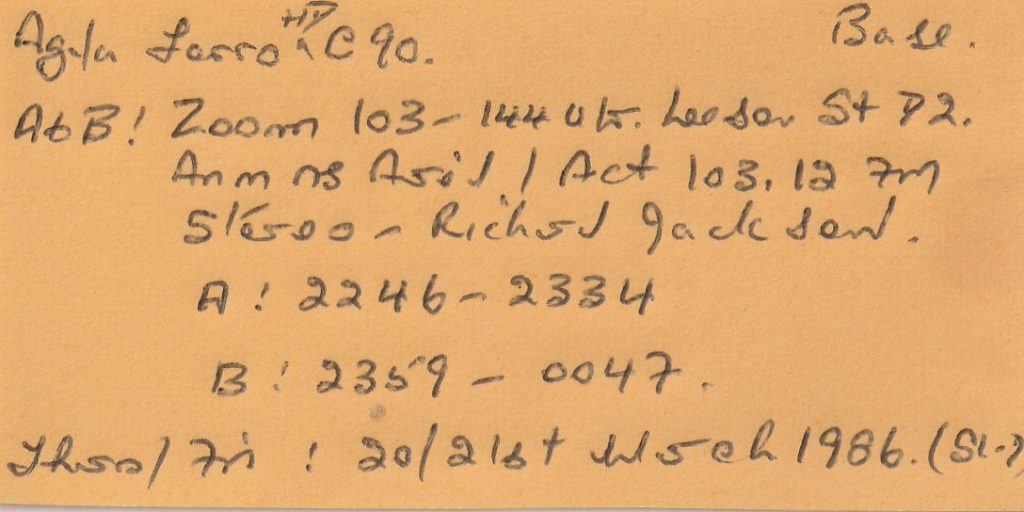 This recording of Zoom 103 features Richard Jackson with a late night show on the second day of the station. There are very few commercials and no jingles or idents, but listeners are reportedly hearing the station as far away as Belfast and Blackpool. Our tape was made on 20th and 21st March 1986 from 103.1 FM. Part 1 above is from 2246 and Part 2 below from 2359.
The recording is from the Anoraks Ireland Collection, donated to us by Paul Davidson.