Podcast: Play in new window | Download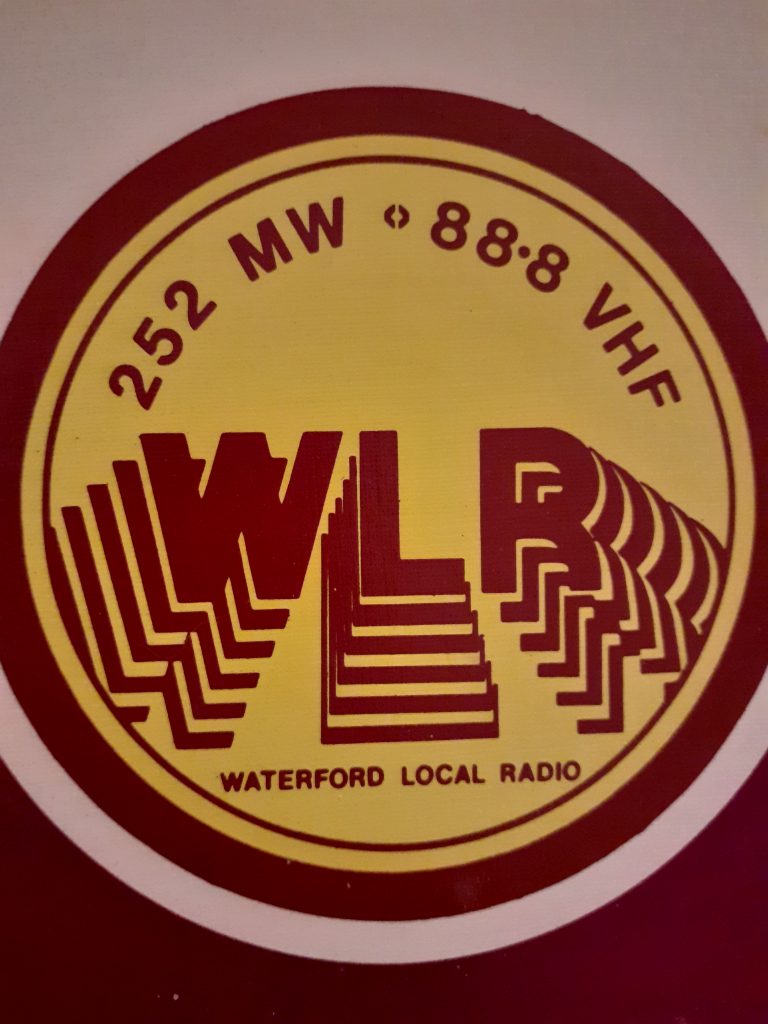 This is another recording of Waterford Local Radio (WLR) made on Saturday 18th March 1985 from 1205-1250. It begins with the end of the Weekend Sport programme presented by Martin Harte with sports headlines read by Eleanor Kirby. At 1230 Jeff Harris takes over with the WLR Top 30, promising an interview with the band The Blades and prizes of LPs in a listeners' competition. Of interest again is the large number of ads featuring businesses from Waterford City, Tipperary and Wexford, giving a sense of WLR's coverage in the southeast. There is a short break in audio at around 09:30 but we don't know if this was a problem in the transmission or a fault with the recording itself.
The recording was made from 100 FM, the link frequency to the main 88.8 FM transmitter. WLR also broadcast on 1197 kHz AM. We thank John Breslin for his donation.