Podcast: Play in new window | Download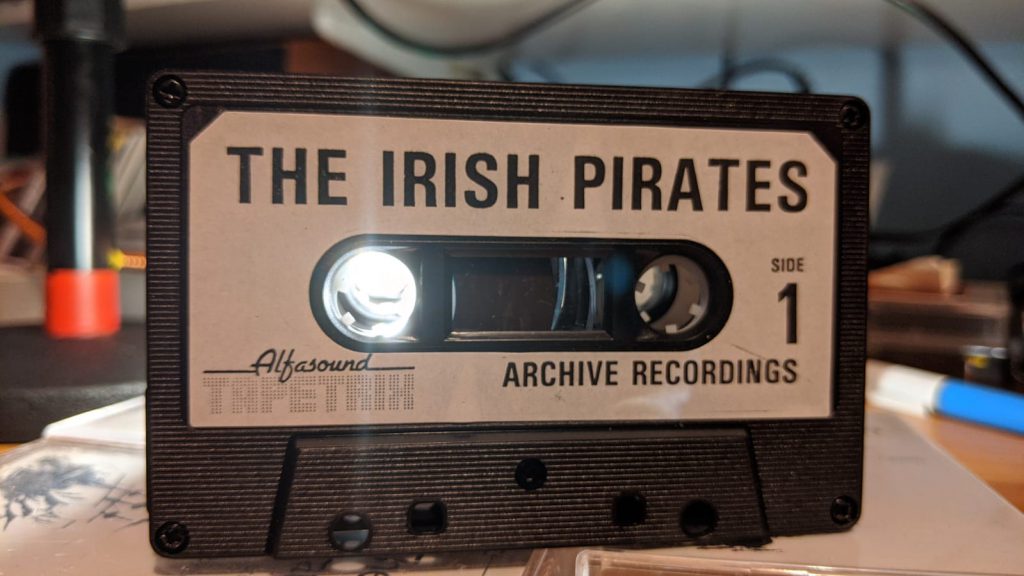 This is the final volume of Part 2 of 'The Irish Pirates', Leon Tipler's acclaimed documentary on the Irish scene of the late 1970s and early 1980s. This hour covers Sunshine Radio and Radio Nova in more detail, including a visit to the Nova transmitter site and interviews with Chris Cary and Stuart McLoughlin about the economics of radio and the ratings wars. There are also interesting clips of specialist programmes such as the current affairs show 'Dublin Today' and the religious hour 'Life is a Celebration'. Tipler discusses the local radio legislation proposed in 1981, one of the many failed attempts to legalise the sector, and offers an in-depth analysis of the state of play at the time. The hour finishes with a long and fascinating bandscan of Dublin pirate radio. Tipler refers to Part 2 of 'The Irish Pirates' being in production and we will bring you those recordings shortly.
This recording is from the Leon Tipler Tapes Collection, donated to us by Steve England.
Index to Volume 4
00:11 Dublin Today
02:12 Life is a Celebration
03:45 Trip to TX site
07:35 KISS FM promos
10:45 Chris Cary on Nova ratings
17:00 Interview with Stuart McLoughlin of Nova
27:10 1981 Local Radio Bill
31:55 Aim of the documentary
36:20 Possibility of local RTÉ opt-out for Dublin
37:00 Pirates raise money for charity
40:48 Thanks to those who appeared in Part 1
41:43 Final bandscan