Podcast: Play in new window | Download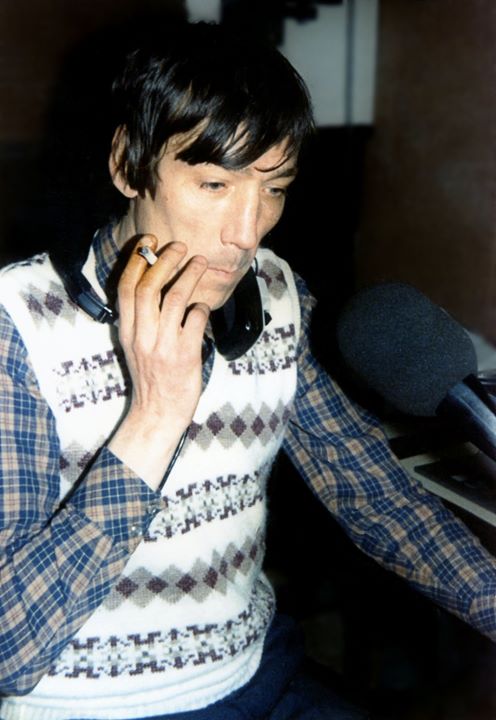 Tony Allan (1949-2004) was one of the most iconic broadcasters of the pirate era, whose distinctive voice was heard on offshore and Irish stations from the late 1960s, including Radio Caroline, Sunshine Radio and Radio Nova. This is a recording of Tony presenting a mid-morning show on Radio Nova offshoot KISS FM. The music is an eclectic mix of chart sounds, rock and even country but is linked effortlessly by the flawless presentation. Commercial breaks feature many agency adverts, reflecting the station's impact on the Dublin market. News is read by another Radio Nova veteran, the late Bob Gallico.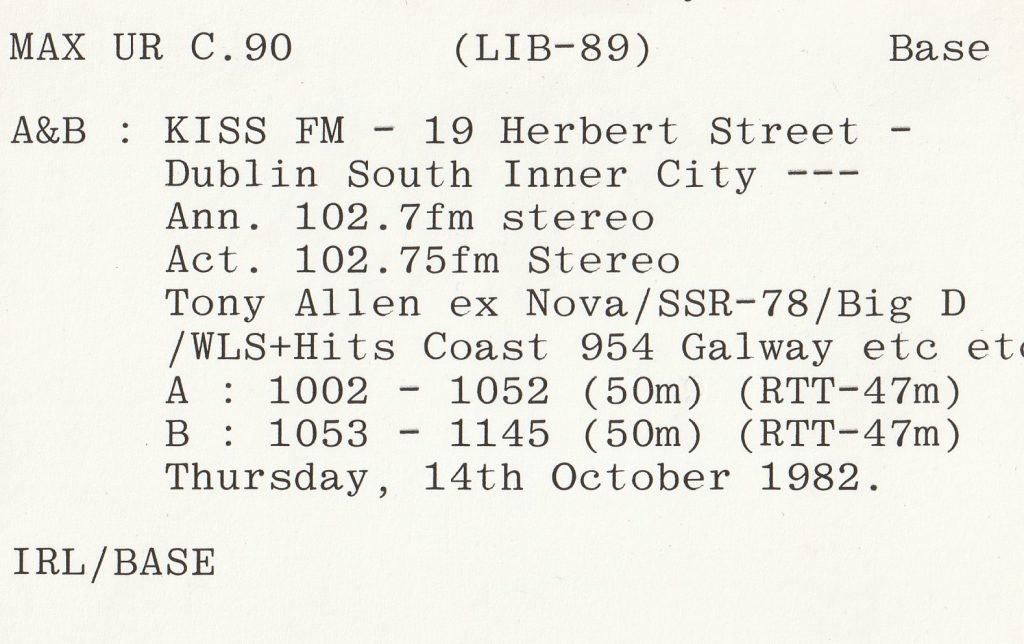 Part 1 above runs from 1002 and Part 2 below from 1053.
The recording was made from 102.7 FM on Thursday 10th October 1982 and is from the Anoraks Ireland Tapes Collection, donated to us by Paul Davidson.