Podcast: Play in new window | Download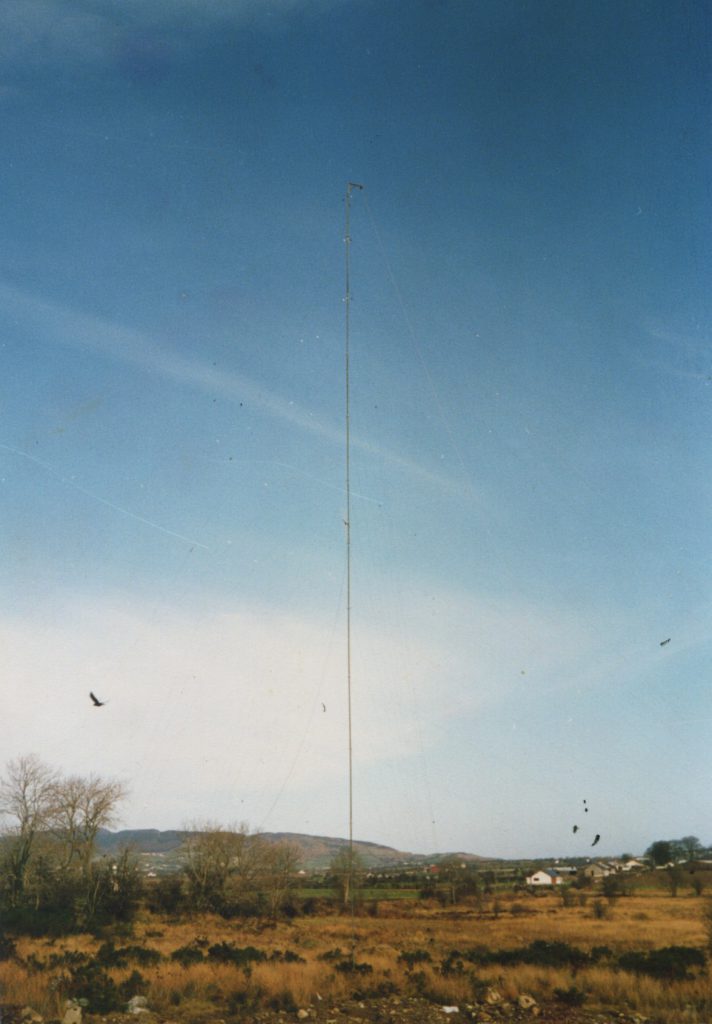 This three-minute clip includes highlights related to the transnational nature of Irish pirate radio in the late 1970s and 1980s. By accident or design, stations were heard beyond the borders of the Irish state on FM and especially on AM and there were also part-time shortwave operators aimed at international DXers.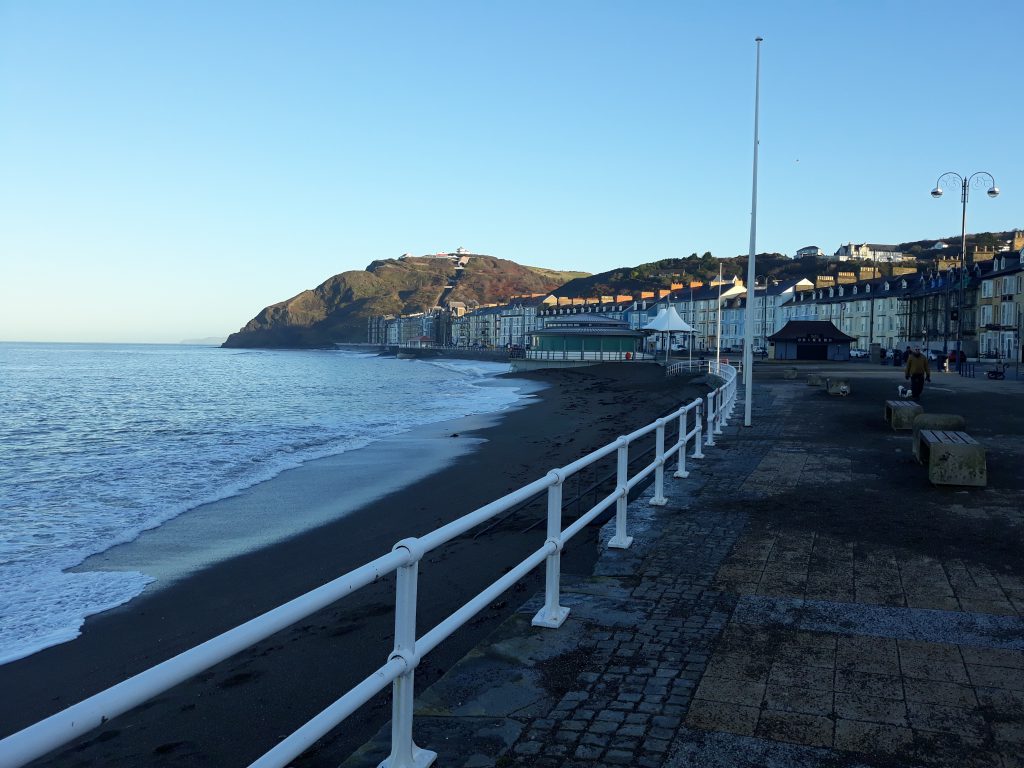 The first segment is of Arklow Community Radio as heard by the late British radio enthusiast Leon Tipler on FM in Aberystwyth on the Welsh coast on 13th August 1983. This is followed by a night-time recording of Radio Nova playing a request for Leon at his home in Kidderminster in the English midlands on 17th September 1982.

The third segment is the iconic top-of-the-hour ident of Radio Nova recorded on 17th July 1984. This is voiced by station boss Chris Cary who stresses that Nova broadcasts from and not to Dublin on 738 kHz. The AM transmitter was using 50 kW at the time in order to reach the British market.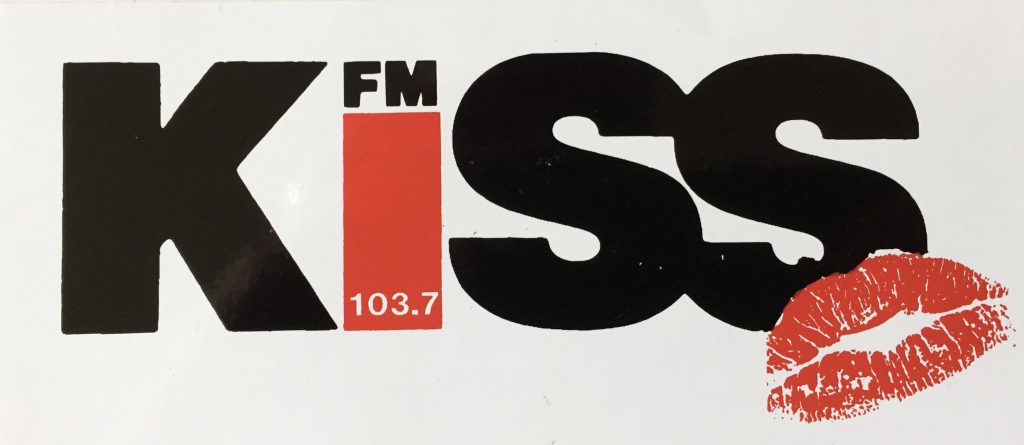 The fourth segment is of KISS FM, a high-powered FM and AM station based in Monaghan on the border and aiming its signal at the lucrative Belfast market. This was recorded in Scotland on 13th June 1988. The firth extract is an advert on the Louth station Boyneside Radio promoting a céilí in an Irish centre in Lankashire. Although recorded in Ireland, it is evidence that Boyneside had listeners across the Irish Sea. The final extract is from August 1985 and features one of the many Irish shortwave stations that aimed at international audiences. Radio Rainbow International broadcast on 6240 kHz but this is a studio recording.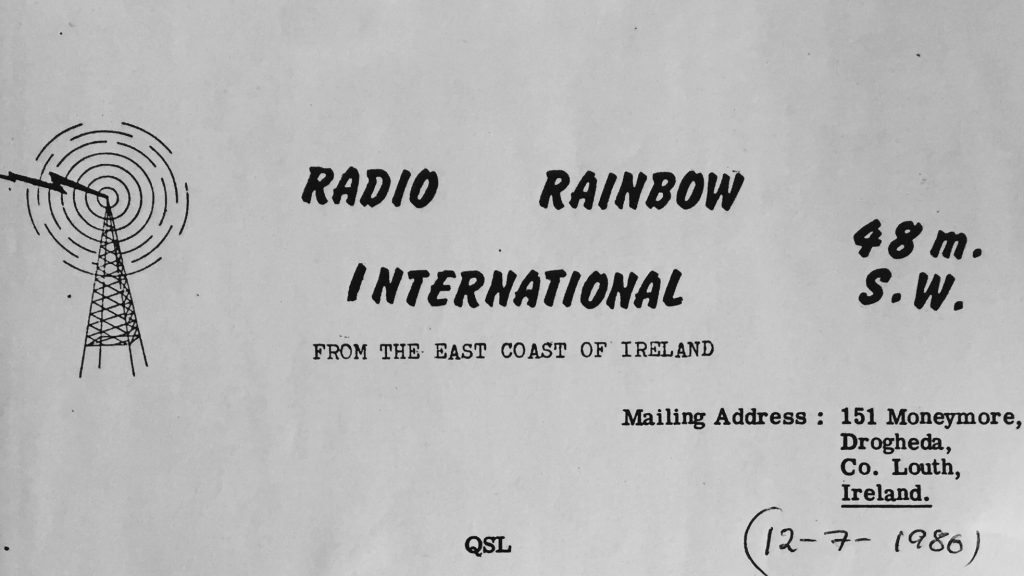 These recordings are from our various collections and are discussed in more detail in our podcast focusing on the transnational nature of Irish pirate radio.