Podcast: Play in new window | Download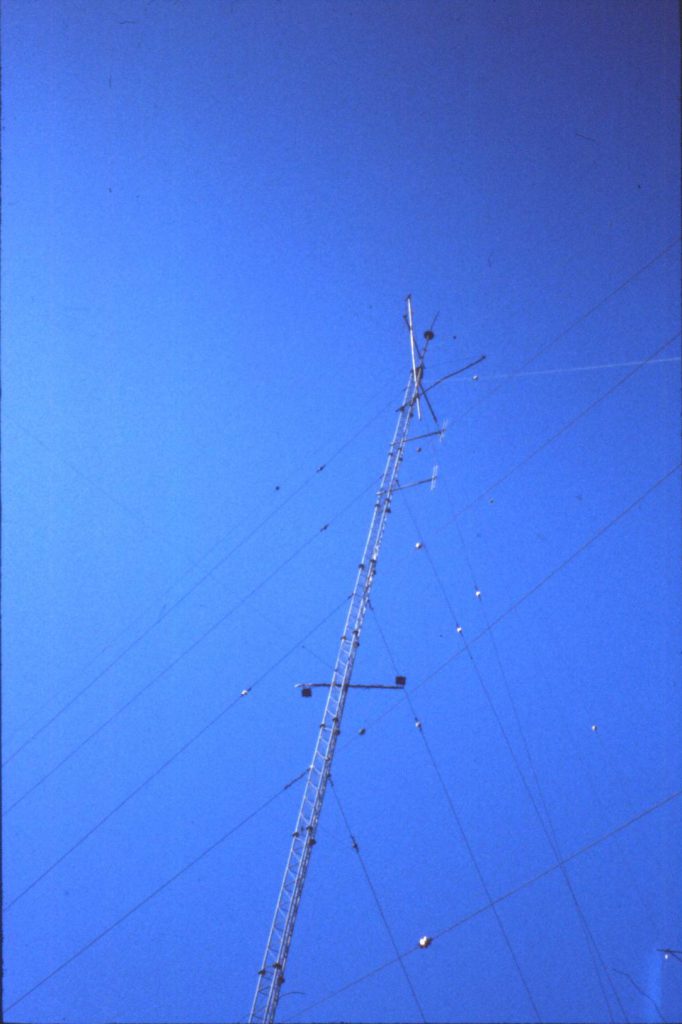 This recording of Gerard Roe's Free Radio Campaign (FRC) show on Radio Dublin Channel 2 was made on one of the most dramatic days in Irish pirate radio history, 18th May 1983. That morning, Radio Nova and KISS FM were raided and put off the air, and Sunshine Radio would be closed the following day. The rumour mill was in overdrive and as panic spread among pirate stations, many closed temporarily in case of further raids.
After starting the FRC with his customary look back at news from the same week the previous year, Gerard then notes that Channel 2 is off FM as a precaution. He plays recordings of coverage of the raid on Radio Nova as heard on RTÉ and Sunshine Radio and predicts that it was unlikely that Nova would be back for a few weeks. In, fact Nova returned the following morning on low power. The FRC also includes tapes of Big D on 14th November 1980 about interference on the AM band in Dublin and of Declan Meehan on Sunshine Radio on 5th July 1981.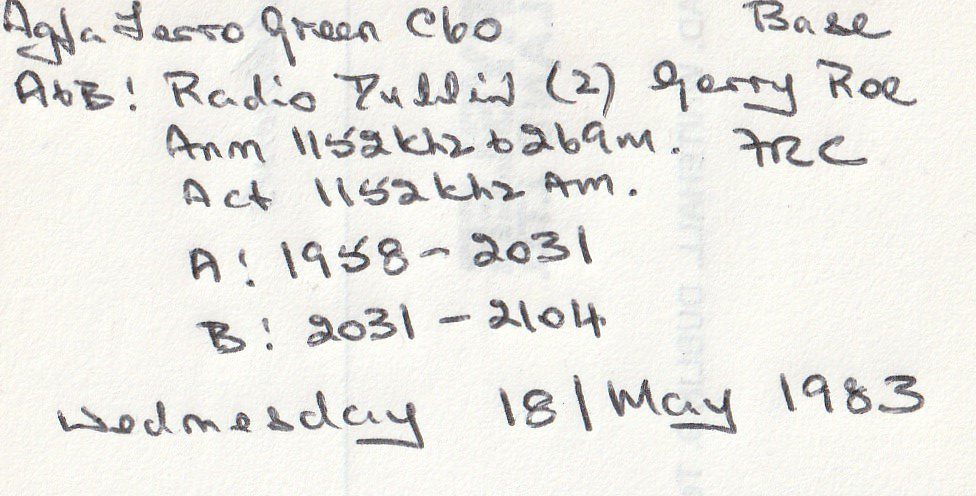 The recording was made from 1152 kHz, announcing 269 metres, from 1958-2104. It is from the Anoraks Ireland Collection, donated to us by Paul Davidson. Listen here to Pirate.ie Podcast #10 featuring our interview with Gerard Roe about his memories of pirate radio.