Podcast: Play in new window | Download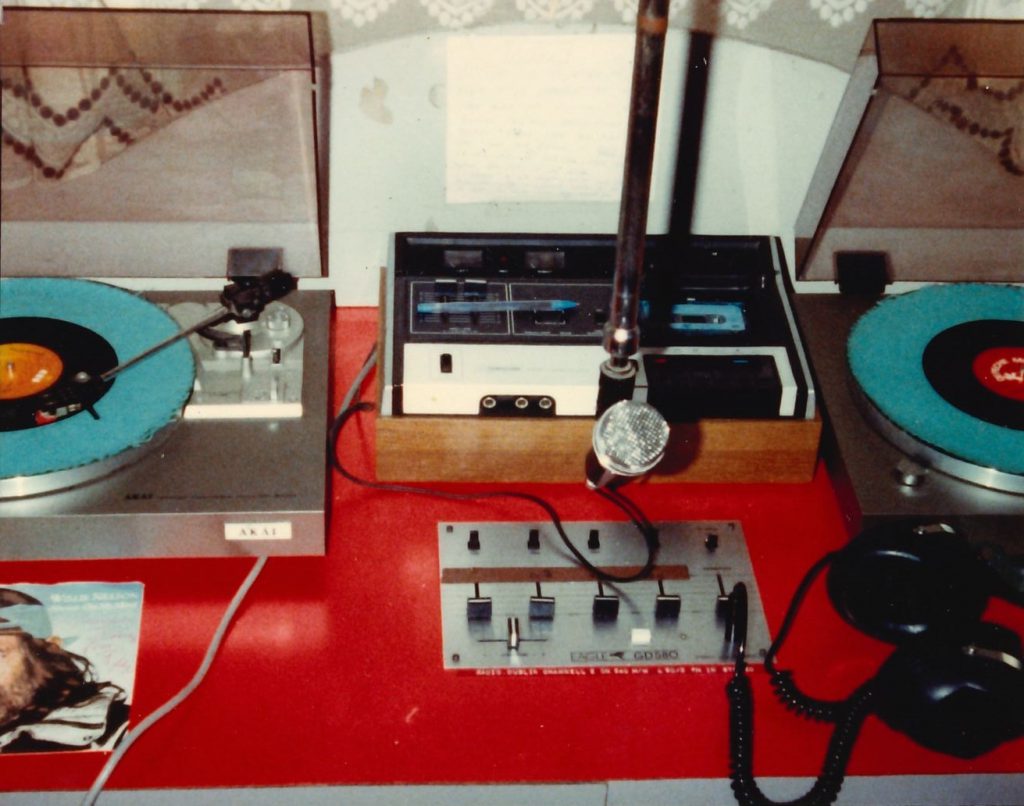 The recording of Gerard Roe's popular FRC programme on Radio Dublin Channel 2 was made at Christmas 1983, at the end of a dramatic year for Irish pirate radio due to a clampdown by the authorities. The programme includes a report about the recent raid on and closure of Community Radio 257 and the confiscation of equipment from Nova Television, Chris Cary's shortlived experiment that rocked the media world. Ger says there was no need for Nova to enter the television market and reads a letter from Sunshine Radio boss Robbie Robinson who condemned the move as irresponsible. The show also contains archive recordings of Southside Radio from 1979 and KELO from 1981. There is an advert for Anoraks Ireland voiced by Kieran Murray.
The recording was made on 14th December 1983 from 98.7 FM between 2003-2100 and contains some edits. Radio Dublin Channel 2 also broadcast on 1152 kHz AM, announcing 260 metres. The tape is from the Skywaves Collection. Radio Skywave International was a 1980s shortwave station broadcasting from Baldoyle in northeast Dublin.