Podcast: Play in new window | Download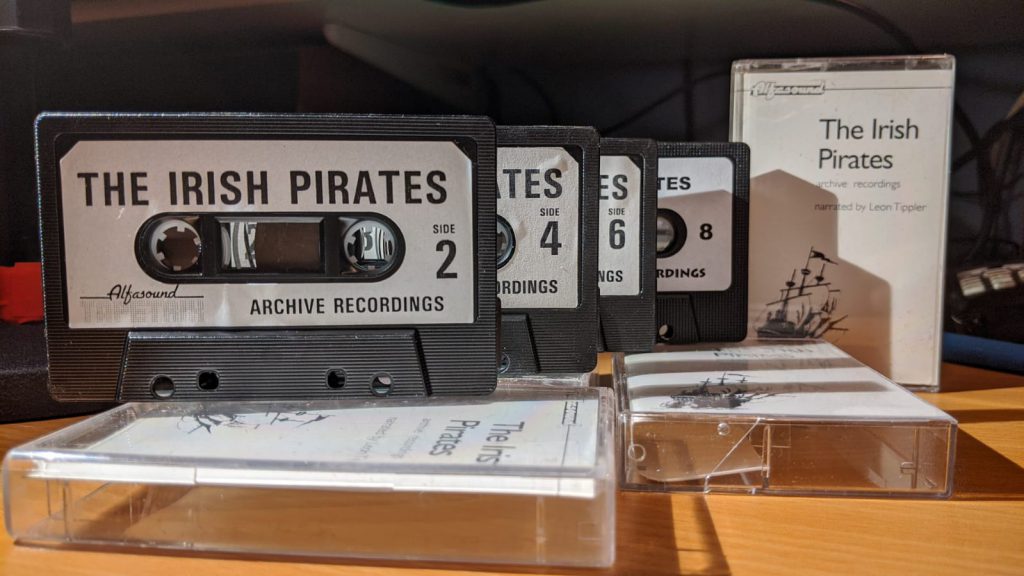 Volumes 3 and 4 of Leon Tipler's 'The Irish Pirates' make up Part 2 of the documentary. The third recording focuses mostly on Sunshine Radio and Radio Nova, the new superpirates which emerged in Dublin in the early 1980s. Tipler begins by visiting Sunshine Radio in 1981 and interviews its director Robbie Robinson. He tours the Sunshine studios in Portmarnock and hears its professional jingles produced by Alfasound. The documentary covers the controversy caused by politicians appearing on pirate radio and the coverage given by Sunshine to community events in its area. The episode also includes a feature on Community Radio Fingal in north Dublin in 1982. It ends with a visit to the Radio Nova studios at Herbert Street and a long interview with Nova boss Chris Cary.
This recording is from the Leon Tipler Tapes Collection, donated to us by Steve England.
Index of Volume 3
00:00 1981 visit to Sunshine
01.38 Interview with Robbie Robinson
07:06 Sunshine jingles
08:35 Visit to Sunshine studios
11:30 Establishment of Radio Nova
14:52 Irish Association of Independent Broadcasters
15:30 Controversy over politicians on pirate radio
18:15 Sunshine covering community events
24:40 1982 visit to Community Radio Fingal
33:15 Visit to Radio Nova in Herbert Street
34:15 Interview with John Clarke
40:55 KISS FM
43:09 Interview with Chris Cary