Podcast: Play in new window | Download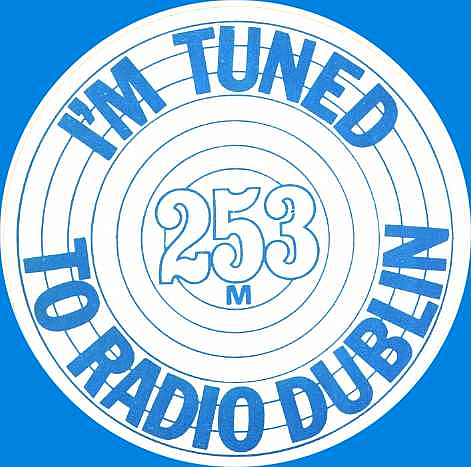 This unique recording is of an entire day's programming on Radio Dublin from Monday 20th February 1978, including some DJs who would go on to become household names on local and national radio. Starting just after 8am, DJ Sarge comments on the cold weather and heavy snow outside. He is followed at 9.30 by Gerry Campbell and at 1pm by James Dillon. DJ Sylvie takes over at 4pm and the Mike Eastwood request show begins at 6pm. Denis Murray is on from 8-10pm and the night's programming is completed by John Clarke from 10pm until midnight.
Radio Dublin had been broadcasting continuously since January 1978 and built up a loyal listenership across Dublin. This recording contains plenty of ads, some pre-recorded and some read live by DJs, and various segments of the day are sponsored by different businesses. The station's iconic '253' jingles are heard regularly also, an early branding exercise by Irish pirate radio. A separate recording of part of the James Dillon show, undated but also from February 1978, is heard below.
Two months later, James Dillon led a walk-out of most Radio Dublin staff following allegations that station owner Eamonn Cooke was involved in child abuse. Dillon formed a breakaway station, the Big D, which lasted until 1982. Radio Dublin closed down permanently in 2002 following Cooke's conviction for sexually abusing children. He was jailed in 2003 and again in 2007 and died in 2016 while on temporary release. If you require support with this issue, you can contact the organisation One in Four.
This recording is from the Anoraks Ireland Tapes Collection, donated to us by Paul Davidson.