Podcast: Play in new window | Download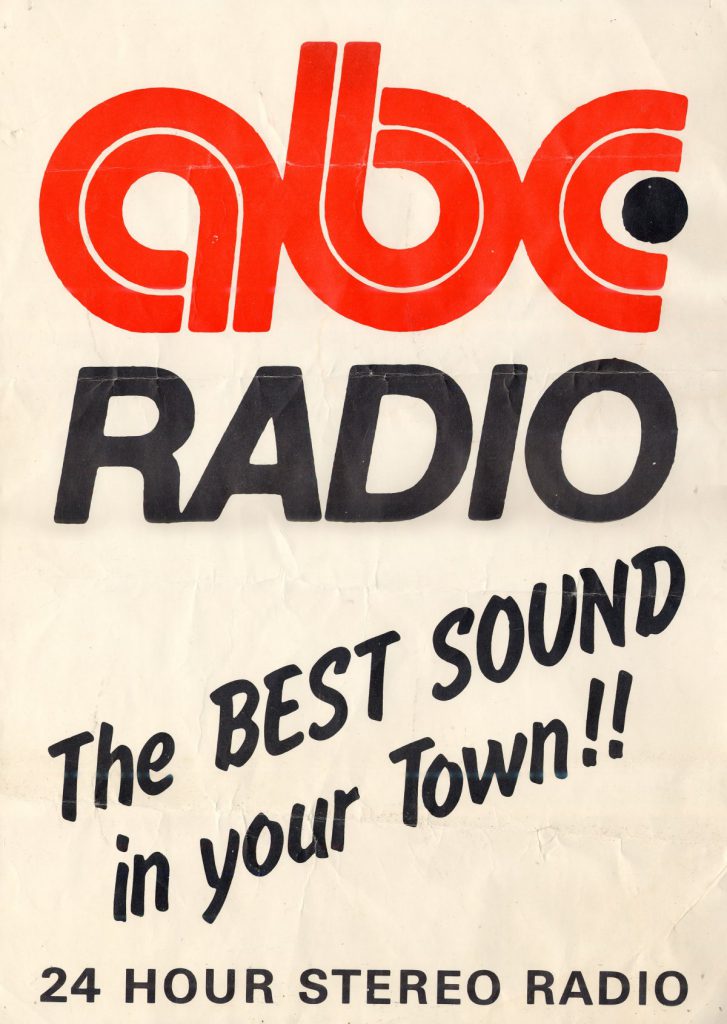 ABC Radio broadcast from 1982 to 1988 from Tramore near Waterford and was one of the southeast's most popular pirates. It began broadcasting on 729 kHz and later moved to 1026 kHz, using a 1 kW transmitter. This recording was made from 1715-1749 on 26 March 1986 and recorded from AM. The presenter is Tony Morrell and the segment includes news, ad breaks and weather.
This recording is from the Skywave Tapes Collection. Skywave Radio International broadcast a shortwave station in the 1980s from Baldoyle in northeast Dublin.