Podcast: Play in new window | Download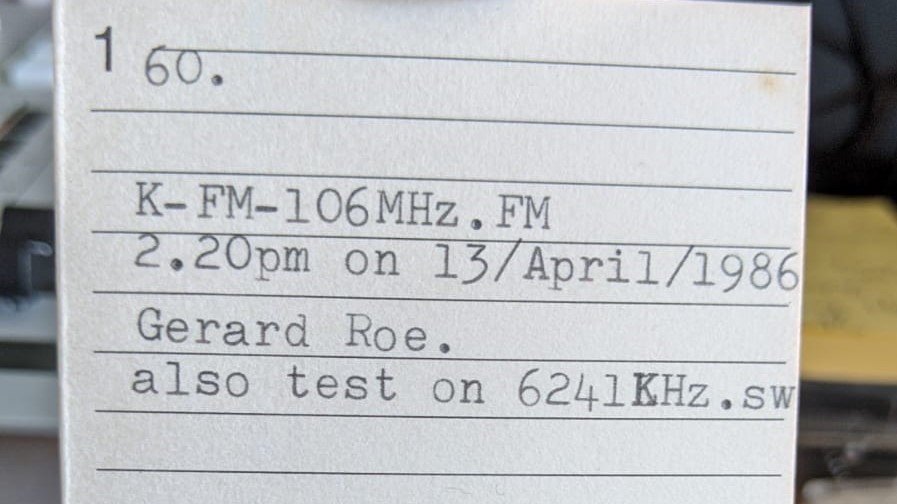 KFM was a part-time hobby station broadcasting from Sandyford in south Dublin in 1986. It was run by well-known anorak Gerard Roe who had previously hosted a popular Free Radio Show on Radio Annabel. This recording is from the 13th of April 1986 from 1420-1505 and features Gerard Roe on air. There is an advert for Anoraks UK and KFM jingles. Frequencies announced are 106 FM and a test transmission on shortwave on 6240 kHz in the 48 metre band.
This recording is from the Skywave Tapes Collection. Skywave Radio International broadcast a shortwave station in the 1980s from Baldoyle in northeast Dublin.