Podcast: Play in new window | Download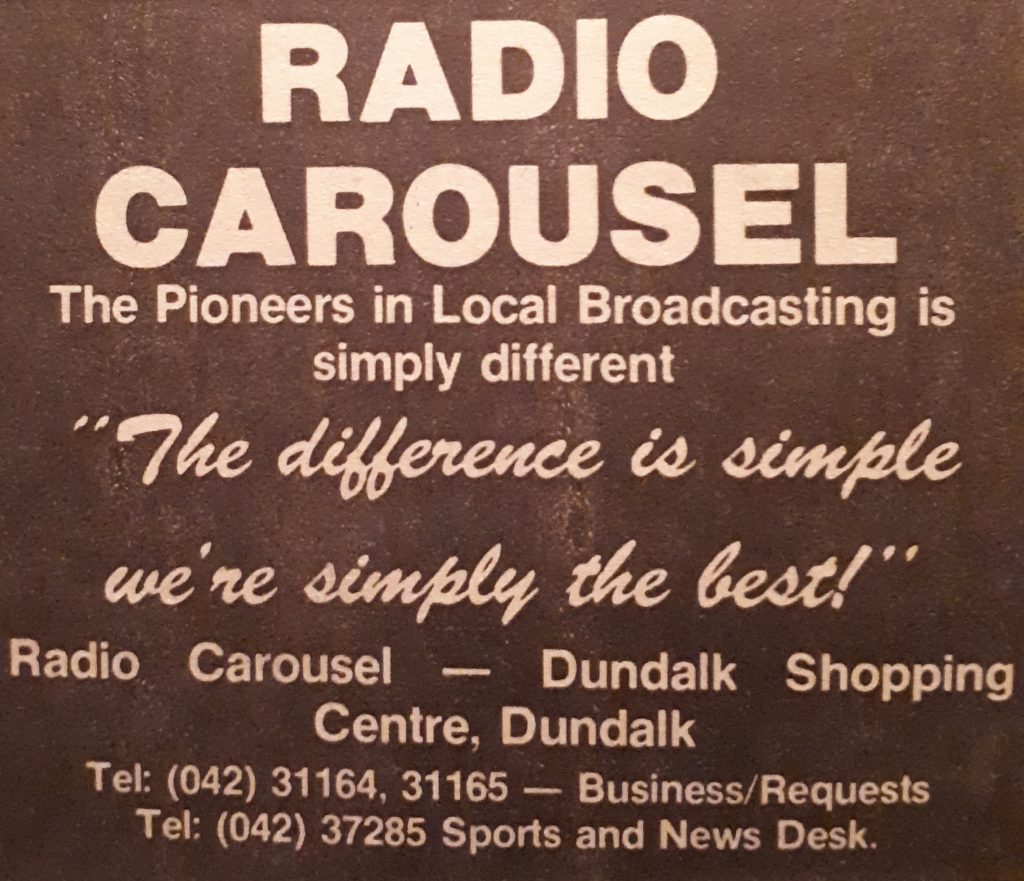 Here is a selection of jingles for the Radio Carousel network. The package begins with jingles announcing 'Radio 265', referring to the frequency announced, but we are not aware that these were ever used on air. Another refers to 'Southern Ireland' but this would have been a controversial term to use, particularly in the border area served by Carousel, and we are not aware that it was used either. The sonovox cuts are a Steve England production.
There are also the more familiar cuts from jingle company CPMG (PAMS) featuring the line 'with music, news and information, this is your station – Radio Carousel' and a few jingles from Alfasound with the slogan 'we belong together…'. The sample finishes with an ident for the well-known Carousel presenter Kieran Murray. Separately below is a message from Waterford Local Radio (WLR) wishing Carousel a happy 5th birthday on May 20th 1983. We thank Eddie Caffrey for sharing these recordings.