Podcast: Play in new window | Download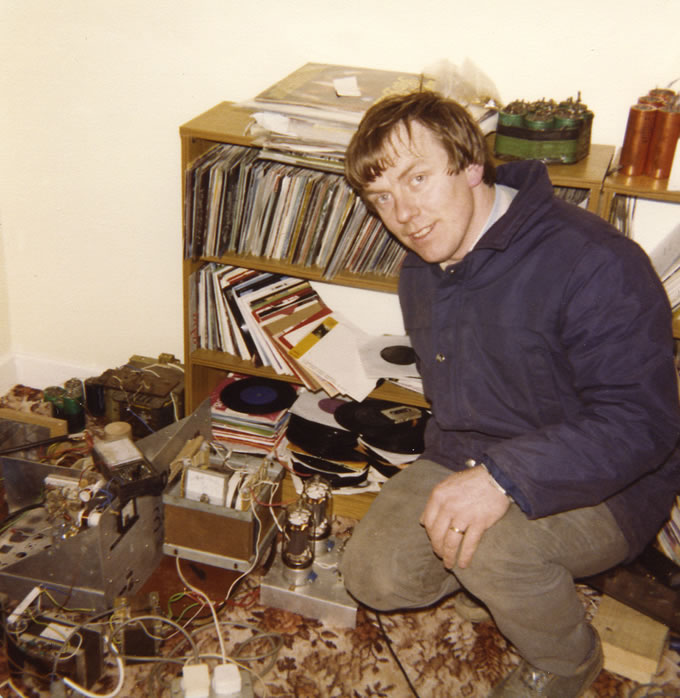 Radio Rainbow International was a high-powered shortwave pirate operated by Boyneside Radio DJ and engineer Eddie Caffrey from the summer of 1985 until the end of 1988. It was first logged by Anoraks UK in the west midlands on 21st July 1985 on 6240 kHz with a strong signal and continued to be heard regularly on Sunday mornings from 1000-1300 for the next three and a half years. In contrast with other shortwave pirates from Ireland operating on low power, Radio Rainbow International put on a transmitter of more than 1 kW with plenty of compression and modulation. Reception reports were received from all over Europe and from as far away as Russia. As well as Eddie Caffrey, other Boyneside DJs Jim Agnew and Kieran Murray were also involved, with Kieran presenting a popular weekly FRC show giving the latest news about the Irish radio scene. In an interview with Pirate.ie, Kieran described Radio Rainbow as the 'Radio Nova of shortwave', such was its large coverage area.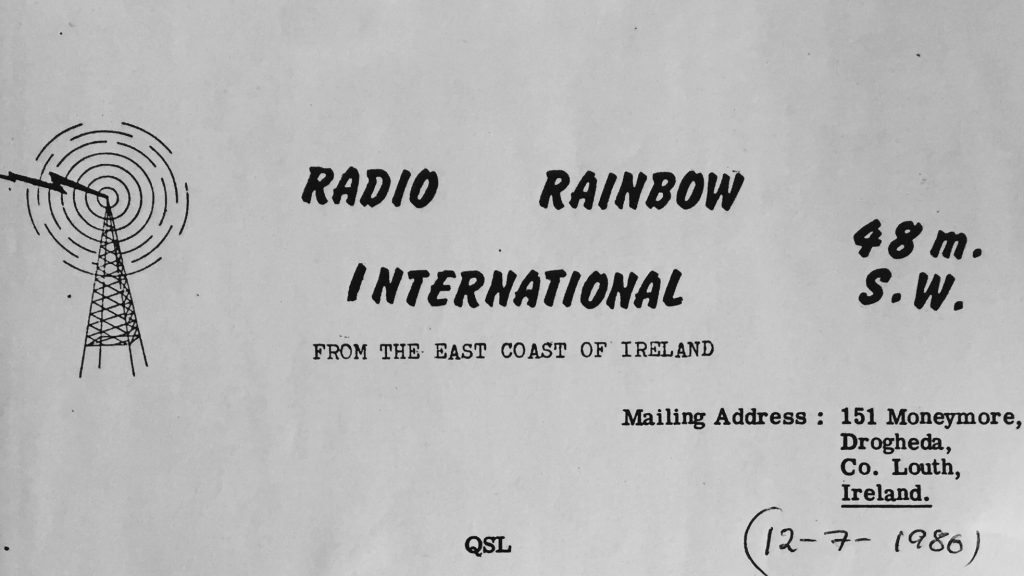 As well as shortwave, Radio Rainbow broadcast on 1521 kHz AM with up to 1 kW output and there were also local FM broadcasts. From 1987 onwards, the station relayed the output of other pirates such as WLR in Scotland and Radio Sovereign in London. In 1988, Eddie Caffrey also relayed another UK station, Radio Fax, on 6220 kHz by day and 1611 kHz by night from another transmitter in the Drogheda area. You can hear an interview with Eddie about his involvement with shortwave stations here.
The recording above is part of Kieran Murray's FRC show from 6th April 1986. Below is a recording of Jim Agnew from August 1985 reading out a reception report from West Berlin.
The second clip below is of a Radio Rainbow jingle and multilingual station idents in French and German.
We thank Eddie Caffrey for sharing these recordings.