Podcast: Play in new window | Download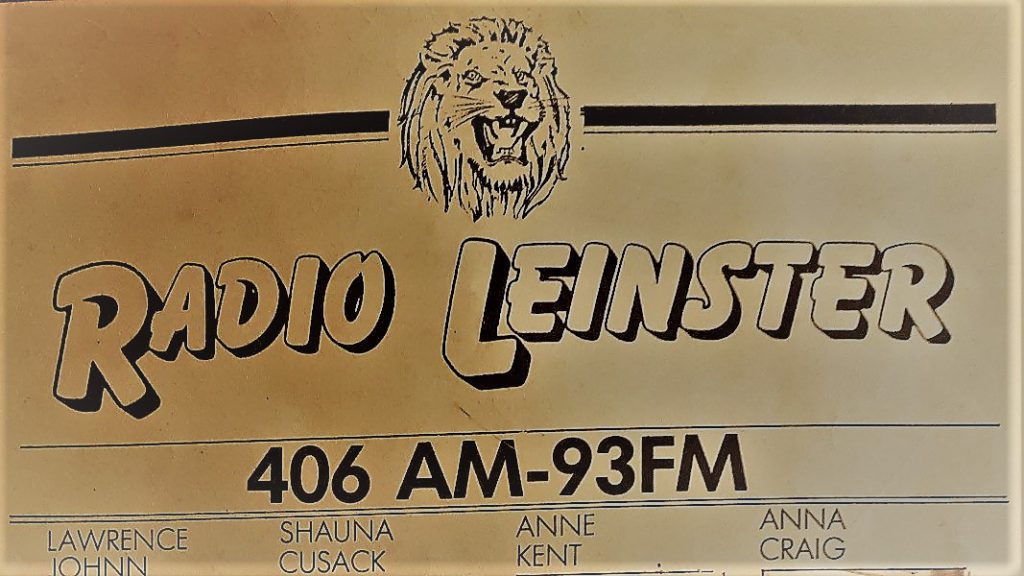 Radio Leinster closed unexpectedly just after 1pm on the 19th of May 1983, following the raid on Sunshine Radio that morning and on Radio Nova the previous day. Although almost all stations in Dublin switched off their transmitters on the 19th as fears about raids spread, most were back on air within days but Radio Leinster was never to return. Anna Craig (Chisnall) read the lunchtime news at 1pm and said there would be another bulletin at 3pm but within minutes the closure of the station was announced suddenly by managing director Justin James. The station closed with its signature tune, Seán Ó Riada's 'Mise Éire'.
Radio Leinster was an innovative and unique station which aimed at the RTÉ Radio 1 listenership with a mixture of musical styles, talk programmes and specialist shows. It broadcast on 738 kHz am (406 metres) and 93 FM, the signal benefiting considerably from a high site in Sandyford overlooking Dublin. You can hear a recording of Radio Leinster from the morning of the 19th of May here.
This recording is courtesy of one of the Radio Leinster presenters, Al Dunne who was on air for the closedown. A tribute Radio Leinster was set up by another former presenter David Baker in 2020.