Podcast: Play in new window | Download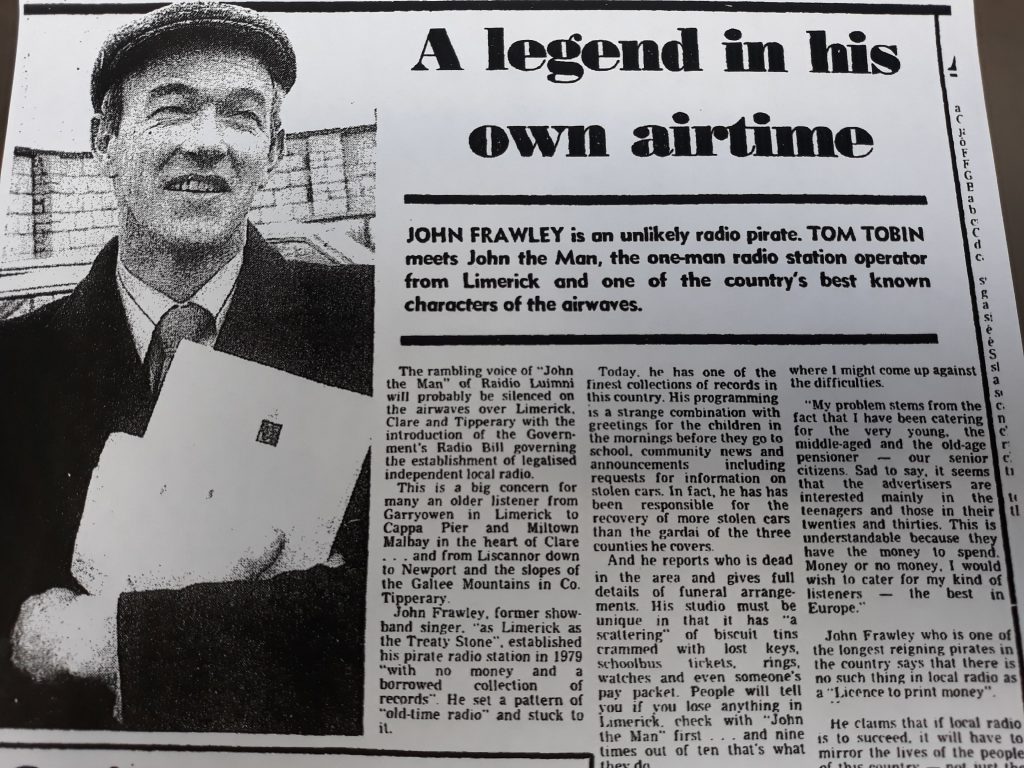 We've covered the Limerick pirate scene regularly in this archive and there's no doubt that despite its size, Limerick punched above its weight in radio terms during the pirate era. We're delighted to bring you an interview with Ger Sweeney who worked in many of the city's stations from the early 1980s.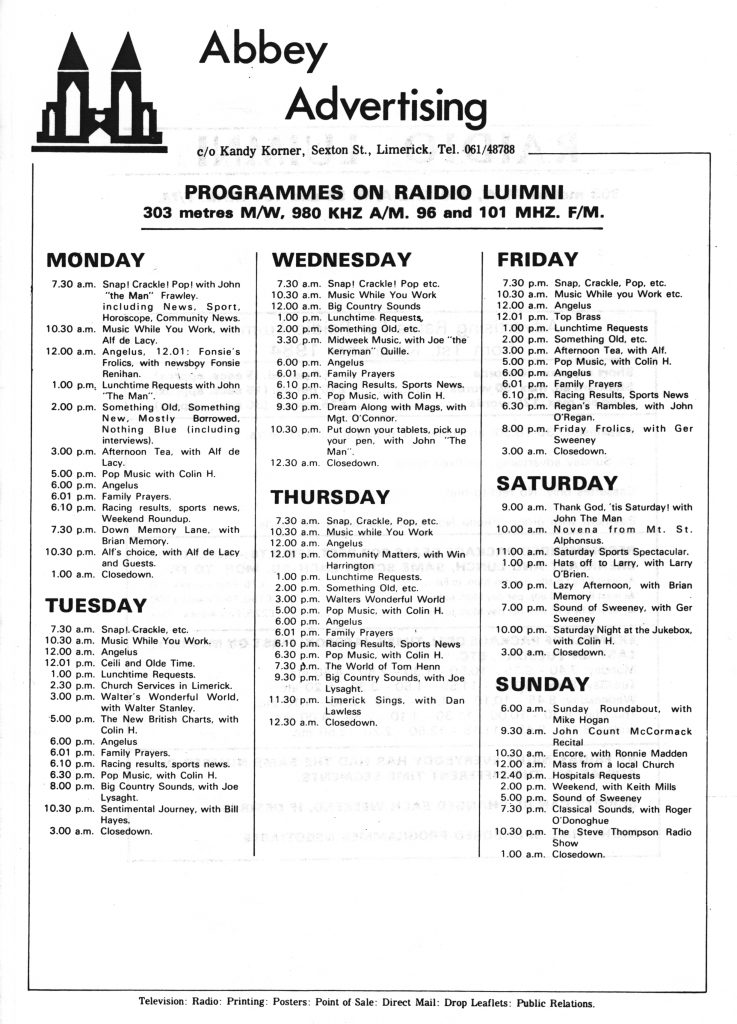 Ger began broadcasting when only 13 years old on Raidió Luimní run by the popular character John 'The Man' Frawley from 1978 to 1988. Raidió Luimní was a community station with a difference featuring local characters, death notices and all sorts of eclectic programming.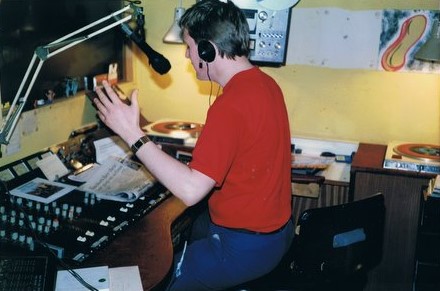 Ger moved to City Centre Radio (CCR) in 1985 where production standards were higher and the emphasis was on pop music. He switched to Hits 954 in 1987, a slicker station featuring many former Radio Caroline presenters. His final stint with pirate radio was with Coast 103 in Galway up to the closedown at the end of 1988. The interviewer is John Walsh.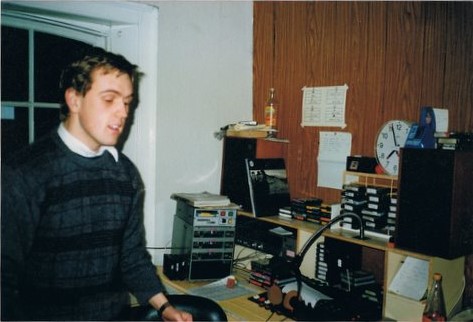 Ger went on to work in licensed local stations Clare FM and Radio Limerick One. You can hear a documentary about the Limerick pirates here and another interview about Limerick pirate history here.