Podcast: Play in new window | Download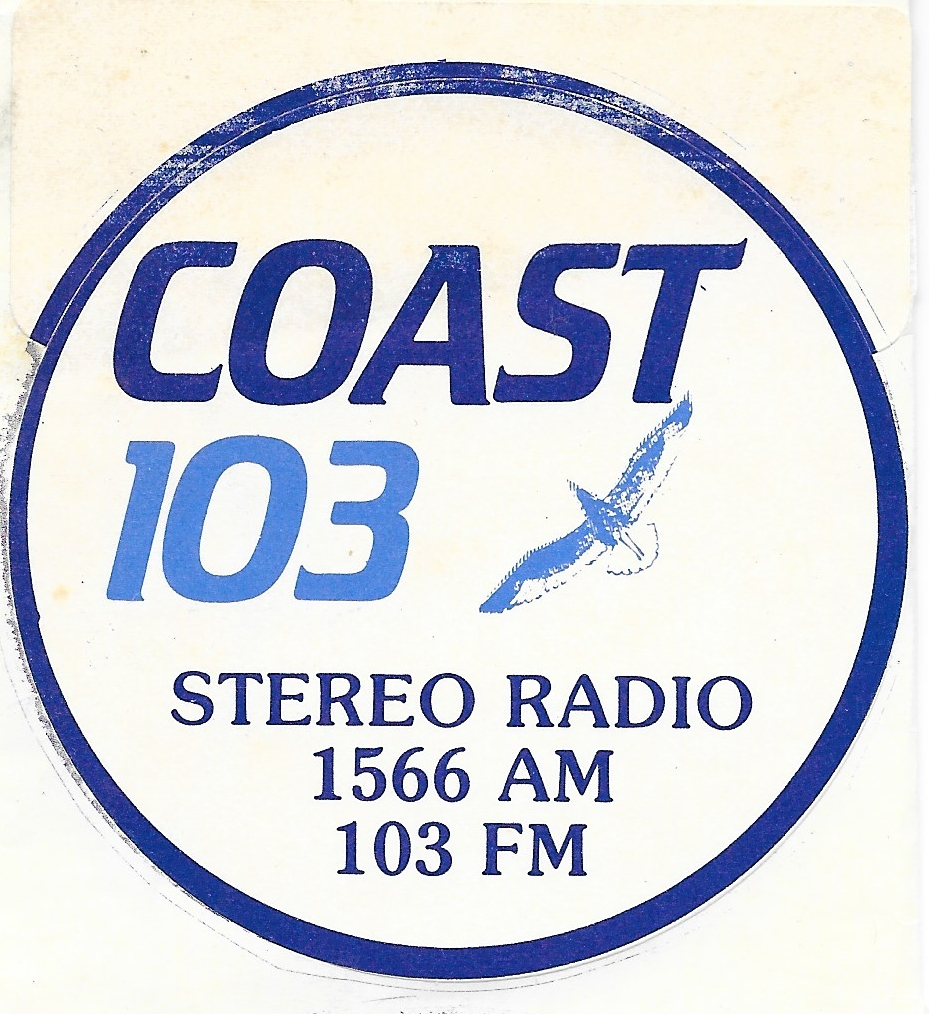 Coast 103 was a popular Galway station broadcasting from the middle of 1987 until the end of 1988. Run by Keith York and Steve Marshall who had been involved with previous Galway stations Atlantic Sound and WLS, Coast later merged with Limerick station Hits 954 and eventually claimed to cover a large area from Galway to the outskirts of Cork City. This recording was made towards the end of Coast's run and features Ger Sweeney's upbeat breakfast show, sponsored by the Happy Spud. A promo refers to Coast being heard in Limerick, Tipperary, Kerry and Cork but all of the adverts are from Galway. Ger must have been in a rush to leave as there is continuous music at the end of his show before Shane Martin takes over.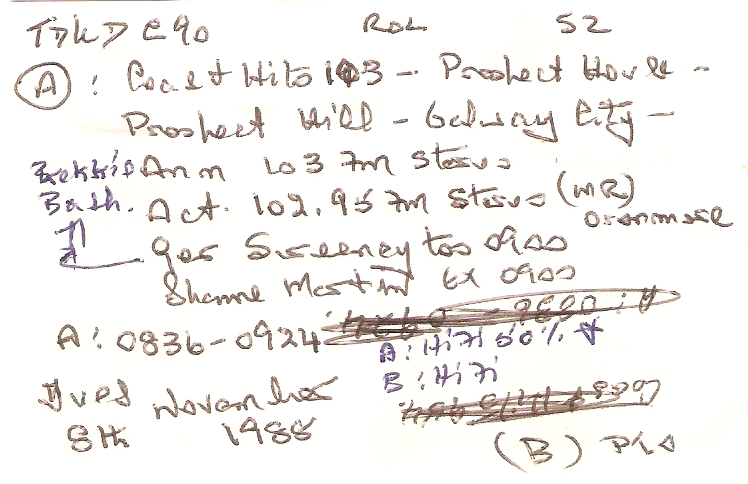 The recording was made from 102.95 FM on 8th November 1988 from 0836-0924. It is from the Anoraks Ireland Tapes Collection, donated to us by Paul Davidson.