Podcast: Play in new window | Download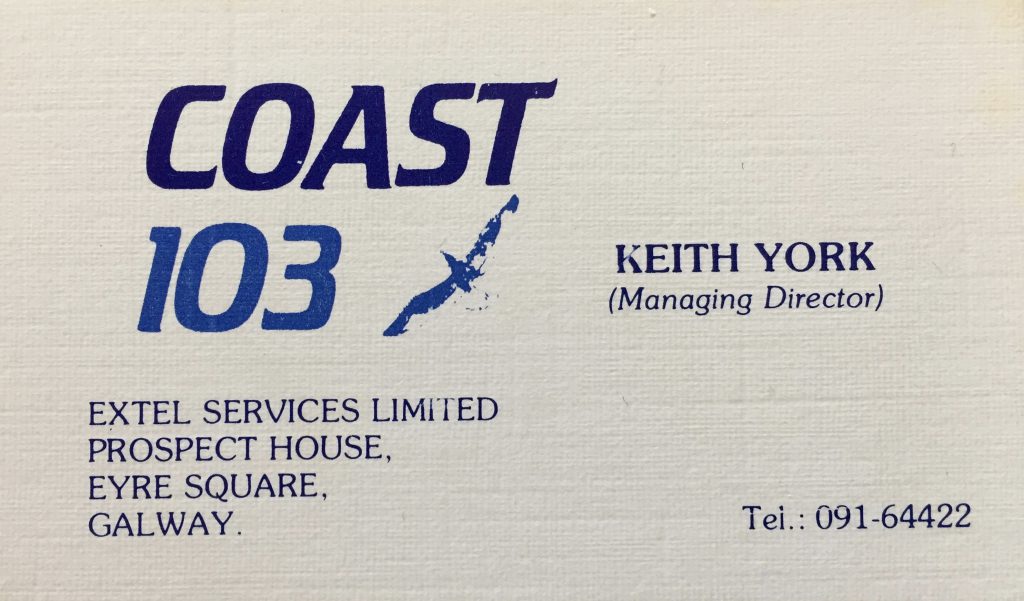 Coast 103 (also Coast Hot Hits and Coast Power FM) was on the air for 18 months from mid-1987 until the end of 1988 and was one of Galway's bigger pirate stations. Based on Prospect Hill just off Eyre Square, it was set up by Steve Marshall and the late Keith York. The station broadcast on 1566 kHz AM and on 103 and other FM frequencies. In April 1988 it merged with the Limerick station Hits 954 and became known as Coast Hot Hits. 954 kHz was used for a while and there was a chain of FM transmitters covering an area from Mayo to Limerick and even Cork City. In the summer of 1988 Coast had outside broadcasts from Galway and an official launch in Limerick City was planned.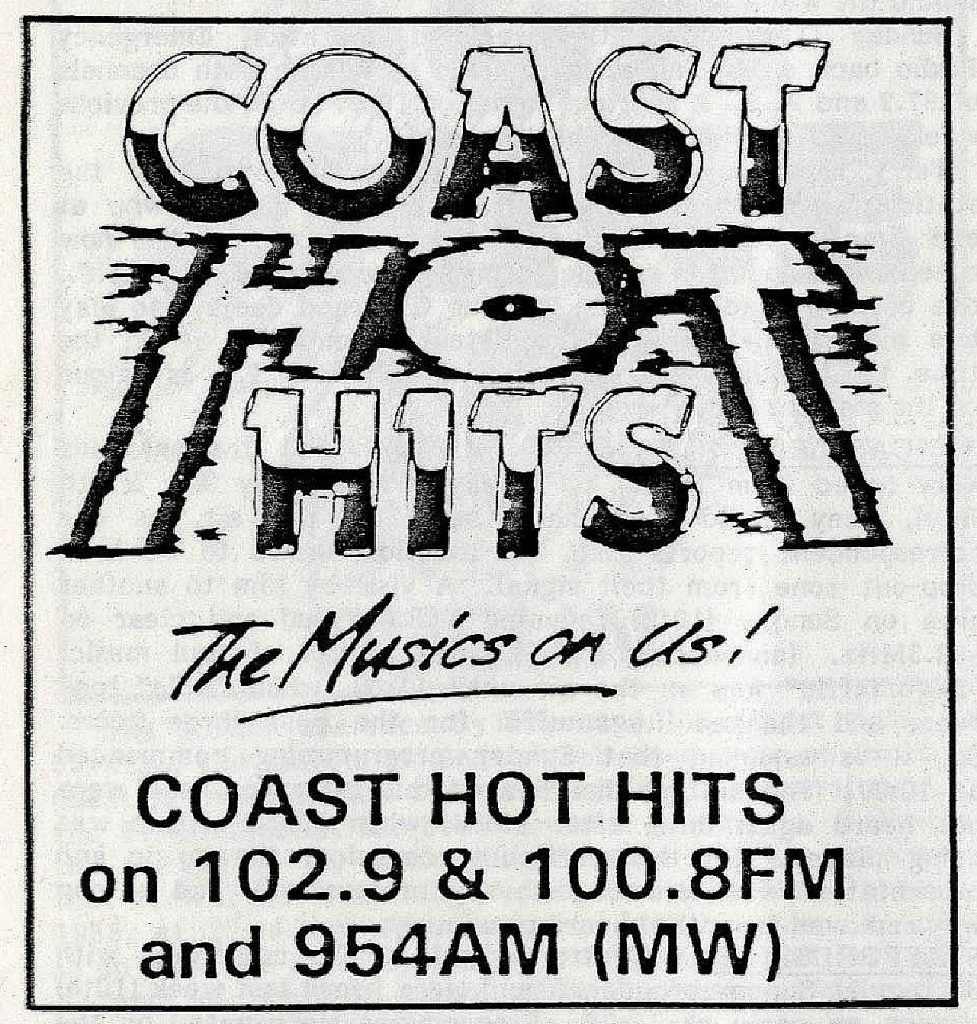 This recording is of Brian Davis from 1956-2045 on 9th December 1988, with pop hits and plenty of requests. It was made from 102.5 FM and is kindly donated by John Breslin. There are requests from Galway and Clare and the voice of Tony Allan is heard on sweepers and ads. A promotion worth £200 in association with local shops is also heard.