Podcast: Play in new window | Download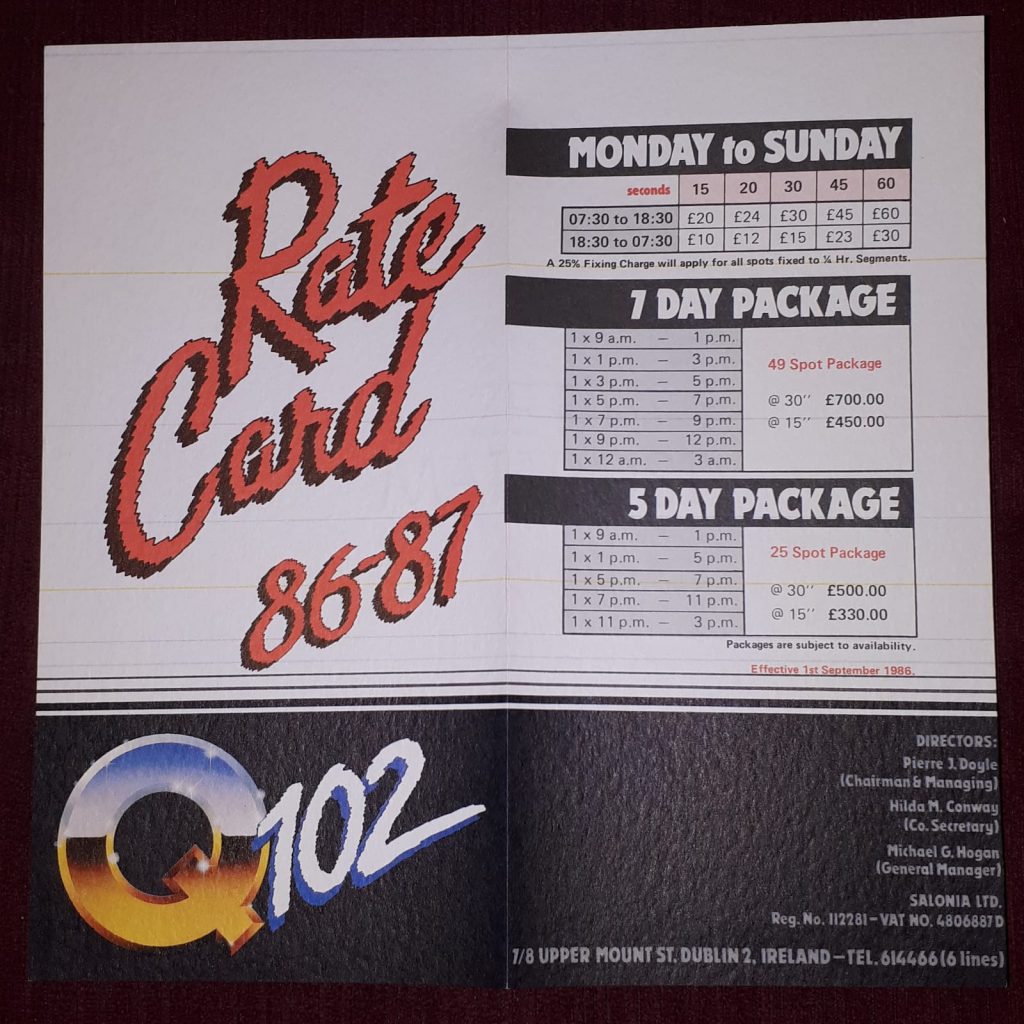 Q102 shook up the Dublin scene when it came on the air on the 23rd of January 1985. In contrast to Radio Nova which had been plagued by union problems for some time, Q102 marketed itself as 'Irish owned and operated' in the early years. The station attracted big names or launched many radio careers and was one of Dublin's most successful pirates of the 1980s. It broadcast initially on 828 kHz AM and 102 FM, later adding 103.5. In October 1985 it moved to the clearer channel of 819 kHz, causing problems for Cavan Community Radio which was on the same frequency.
Among the successful initiatives was the 'Eye in the Sky' traffic news service, broadcast by station manager Mike Hogan from a helicopter circling Dublin. The helicopter was piloted by Ciaran Haughey, son of the Fianna Fáil leader and future Taoiseach Charles Haughey. 'Eye in the Sky' was sponsored by Fiat Ireland, and gave commuters an up-to-the-minute morning traffic report four years ahead of a similar service on RTÉ. This recording from 0815-0900 on the 23rd of January 1986 (the station's first birthday) is of the breakfast programme presented by Greg Gaughran with traffic reports from Mike Hogan and Gary Hamill (Seán McCarthy) on news.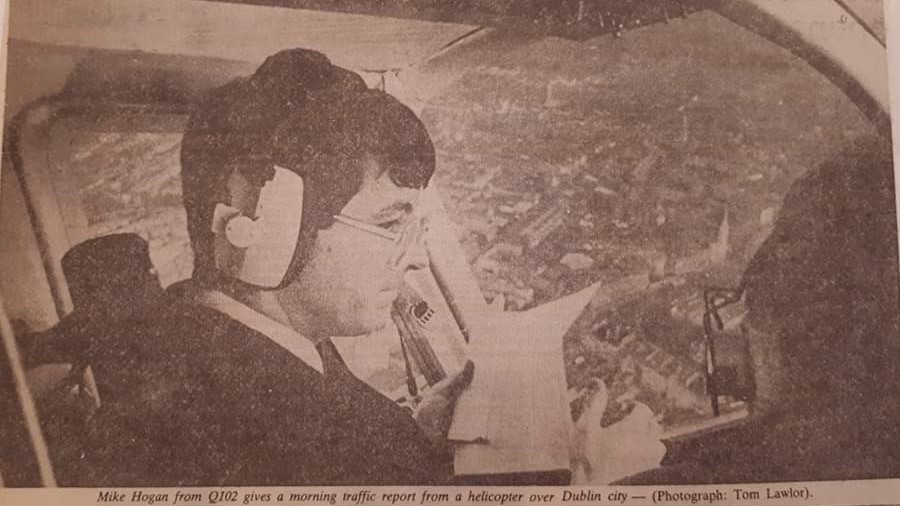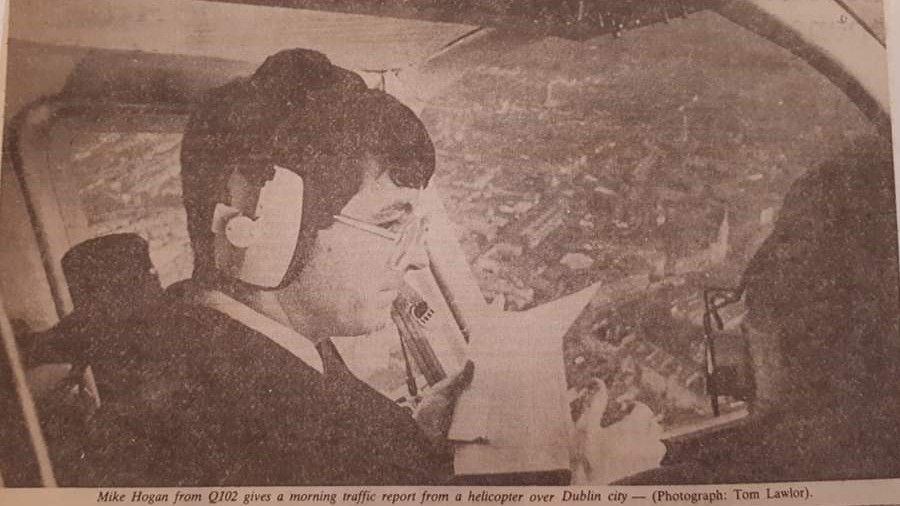 In March 1988, Q102 bought the equipment of its rival Energy 103 after its sudden closure and took over all its frequencies, giving it prominence on the AM and FM bands. In June 1988, the station was relaunched as 'Super Q' by the American radio consultant Bill Cunningham who had transformed the sound of Sunshine previously. It broadcast until the 30th of December 1988. You can read more about the history of Q102 and hear further recordings here.
This recording is from the Skywave Tapes Collection. Skywave Radio International broadcast a shortwave station in the 1980s from Baldoyle in northeast Dublin.