Podcast: Play in new window | Download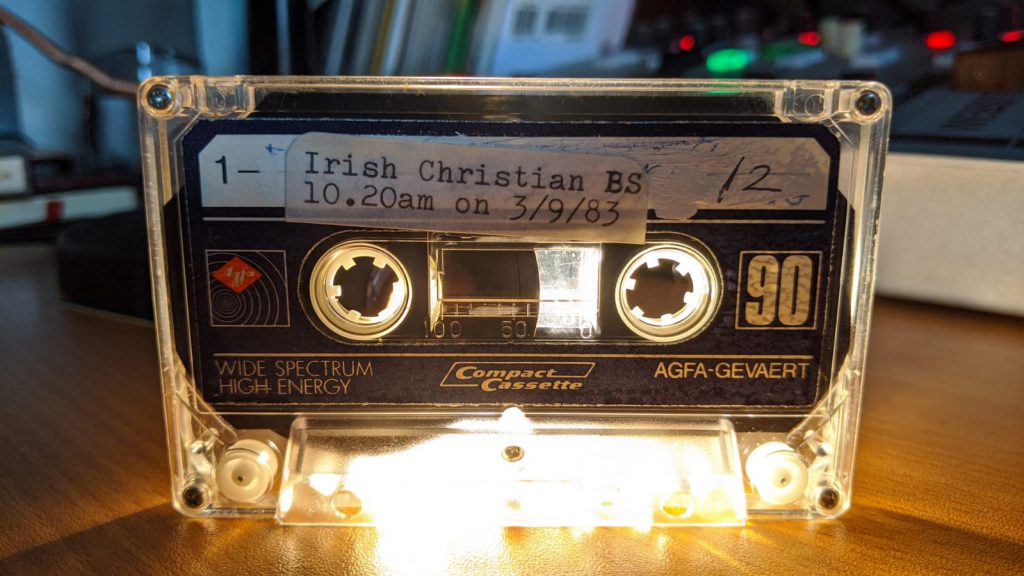 The Irish Christian Broadcasting Service (ICBS) was one of a number of Christian/Catholic pirate stations operating in the 1980s. We've featured Christian Community Radio here before but ICBS operated for a longer period and continued until 1988. This recording is historically interesting because it was made four days before the 1983 referendum known as the '8th amendment' to the Irish Constitution. The referendum, held on the 7th of September, proposed to recognise the equal right to life of the pregnant woman and the unborn, prohibiting abortion in almost all cases. It was passed by a large majority and led to decades of bitter campaigning by pro-choice and pro-life advocates. It was repealed, also by a large majority, on the 25th of May 2018 in a referendum on the 36th amendment to the Constitution. ICBS covered the 1983 referendum extensively and this recording refers to interviews to be broadcast on the eve of the poll.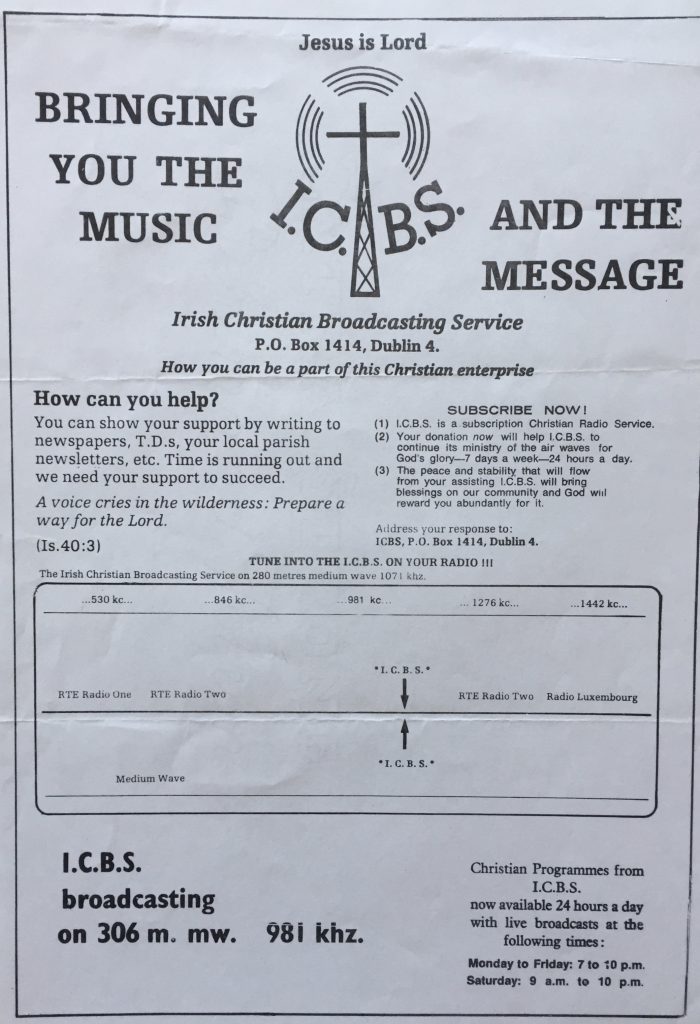 The recording was made from 1020-1105 on the 3rd of September 1983 from 1070 kHz/280 metres. By 1985 ICBS had moved to 981 kHz/306 metres as in the flyer. This recording is from the Skywave Tapes Collection. Skywave Radio International broadcast a shortwave station in the 1980s from Baldoyle in northeast Dublin. The second short recording below from 1985 seeks listeners' financial support for the station in order to get a licence.