Podcast: Play in new window | Download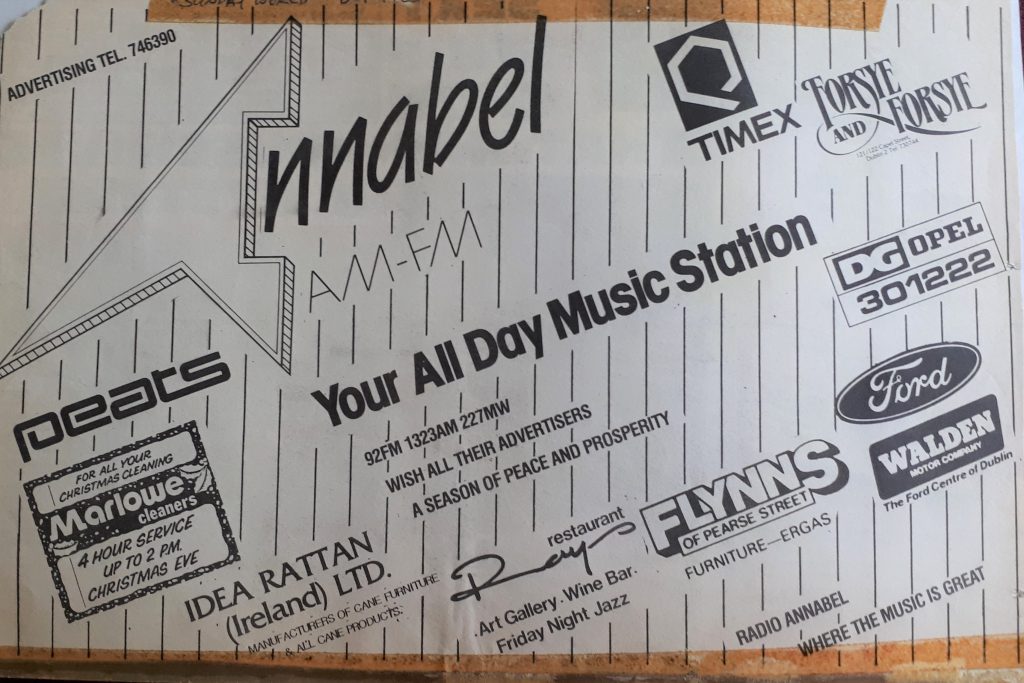 Here are some jingles and idents for Radio Annabel, recorded from a scratchy 1323 kHz AM in 1984. They include a characteristically dramatic advertising promo voiced by the great Tony Allan. Radio Annabel ran into financial problems in early 1985 and was unable to compete in the tighter market brought about by the arrival of another super-pirate Q102. You can hear more from Radio Annabel here.
This recording is from the Skywave Tapes Collection. Skywave Radio International broadcast a shortwave station in the 1980s from Baldoyle in northeast Dublin.