Podcast: Play in new window | Download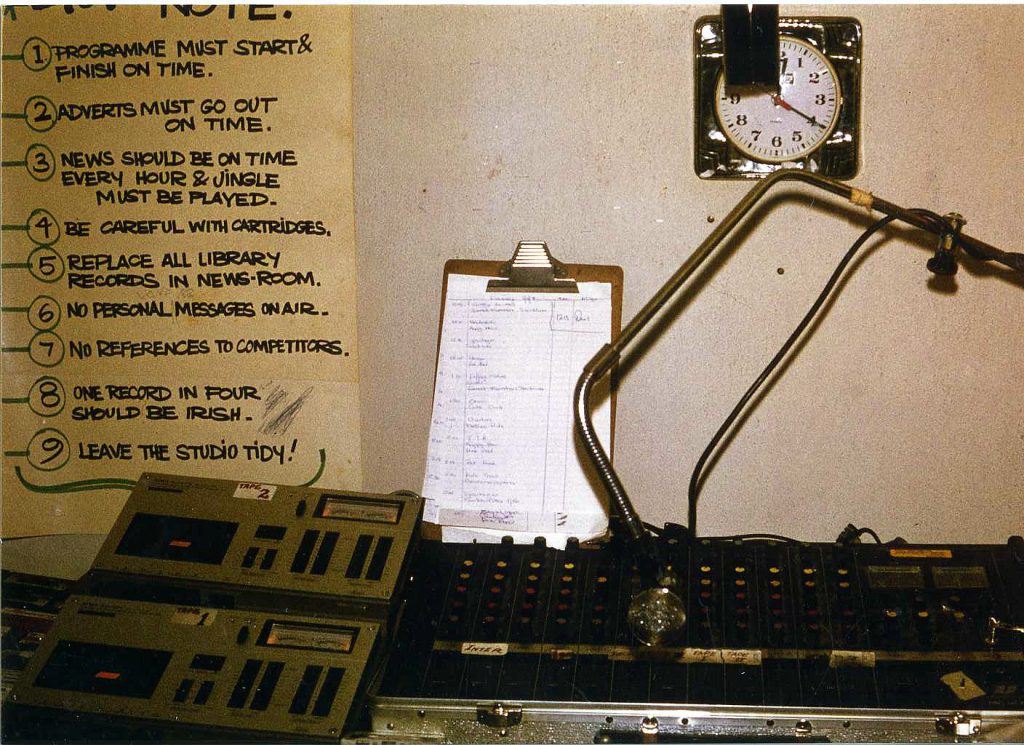 ARD (Alternative Radio Dublin) was an important station in the history of Irish pirate radio, introducing professionalism and diversity to the Dublin radio scene. It was set up by Mark Story, Declan Meehan and Davitt Kelly (RIP) and made its first test broadcast on July 31st 1976 on 217 metres. Rivalry grew between the station and the original Radio Dublin but in his book Radio Radio (1988), Peter Mulryan writes that ARD was separated from the rest of the herd by its professionalism. In 1977, Radio Dublin changed its format and began experimenting with round-the-clock broadcasting, upping the ante further. A split at Radio Dublin caused Dr. Don (Moore) to join ARD and the station moved to 1161 kHz (announced as 257 metres), right next to its rival on 253 metres. Although additional advertising revenue was coming to ARD by the end of 1977, a key boost for the station was commercial backing from businessman Bernard Llewellyn who ran an electrical shop in Phibsboro on Dublin's northside. In January 1978, ARD moved into a Georgian building in Belvedere Place in the city centre and the station held an official launch on January 23rd.
Following the investment, ARD became more professional and introduced specialist programmes, including a respected news service. According to Peter Mulryan, these shows were expensive and Llewellyn reverted to a more music-based policy in the first half of 1978. Two of the original station founders, Davitt Kelly and Declan Meehan also left around this time. Other frequencies used by ARD were 1152, 1143 and 1134 kHz and the station was an early FM pioneer among the Dublin pirates. It closed down on New Year's Eve 1979 only to return as Radio 257 on New Year's Day 1980 from the Crofton Hotel in north Dublin. By autumn that year, the station had reverted to the original ARD name. ARD closed for good in mid-1982 in the face of increased competition in the Dublin radio market.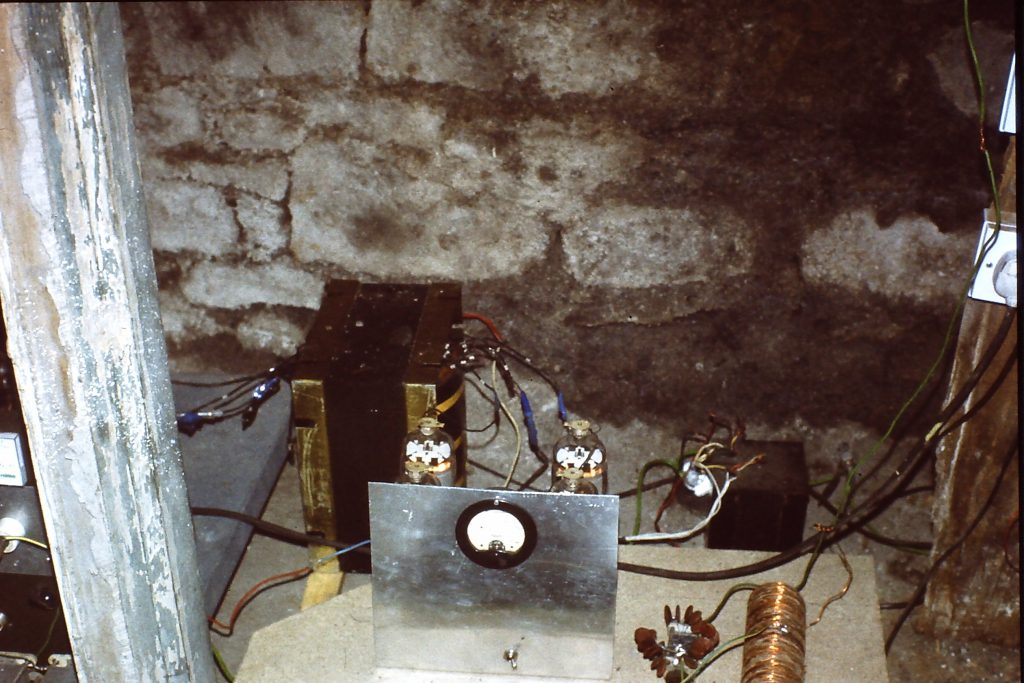 In addition to the station's founders, many talented broadcasters were heard on ARD/Radio 257, including John Clarke, Ronan Collins, Gerry Ryan, Mike Moran, Tony Allan, Paul Vincent, Ian Dempsey, Dave Kelly, Cathy Cregan and David Baker. The station also employed journalists such as Gene Kerrigan and Pat Brennan, both of whom went on to become established names. This airchecked recording of ARD was made between 1215 and 1522 on 23rd April 1978 and features Dave C (Cunningham) and Paul Downey with a lunchtime requests show, followed by Arno St. Jude (Declan Meehan), who announces that the station has to close down temporarily due to technical issues. We thank Eddie Caffrey for the donation of this recording, which was made in Co. Louth.