Podcast: Play in new window | Download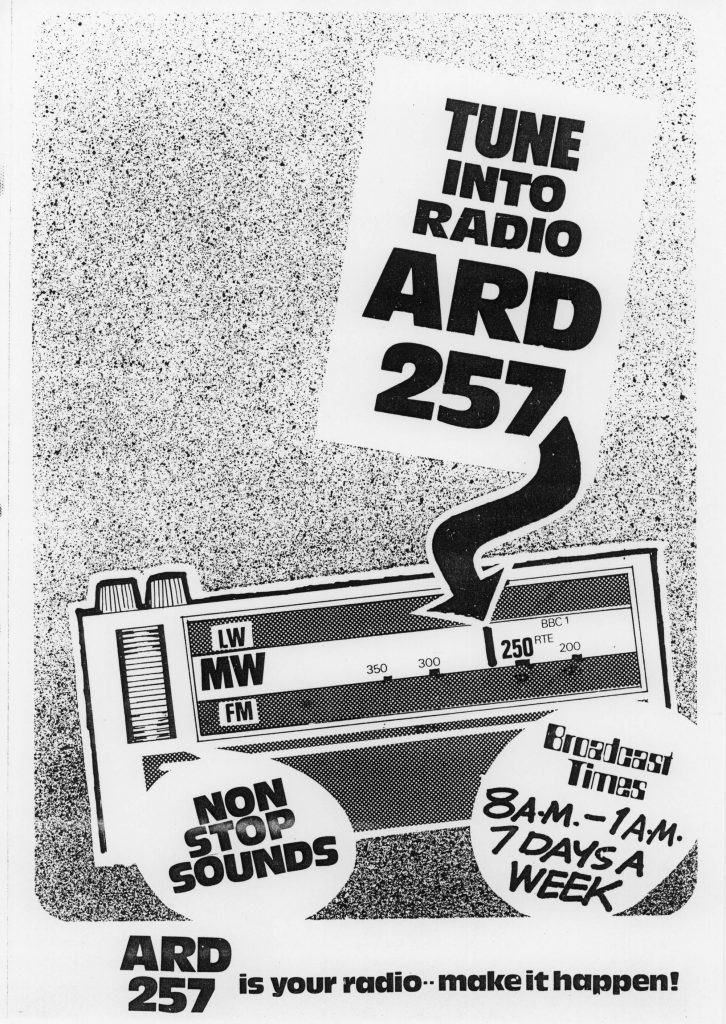 This is a selection of the first cut of ARD jingles from 1978 and 1979. Many include reference to the station's announced wavelength of 257 metres, which was equivalent to frequencies between 1134 and 1161 kHz during ARD/Radio 257's existence. In the days before digital read-outs, the precise frequency was less important. Some jingles are generic and idents for ARD news, weather, sports and traffic are also heard. The set finishes with the original '24 hours a day' jingle from KACY 1520 in California that was re-cut by ARD and voiced by Tony Allan.
The recording was made originally by Kieran Murray and is from the Anoraks Ireland Tapes Collection, donated to us by Paul Davidson.