Podcast: Play in new window | Download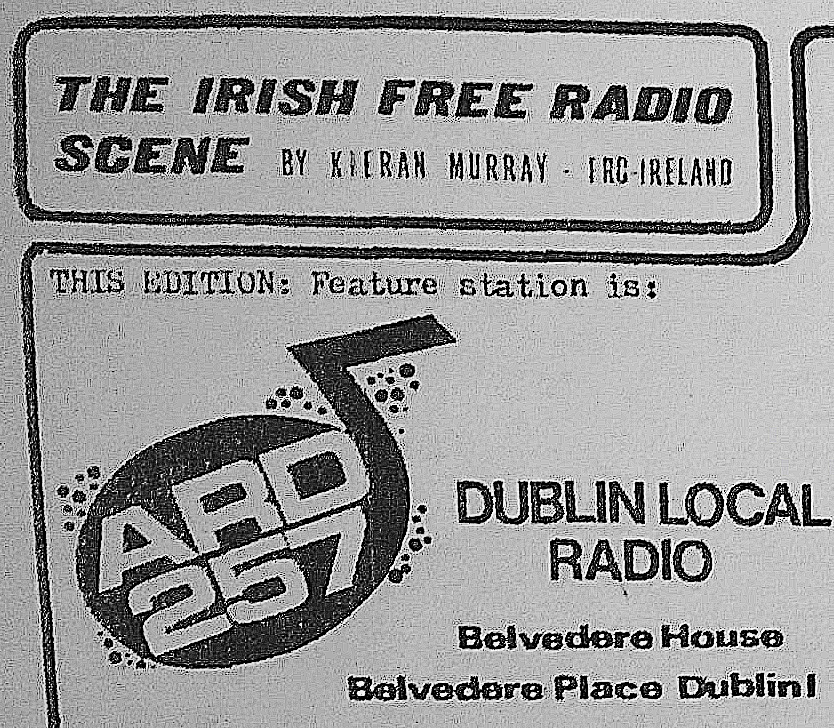 Many of Ireland's broadcasters of the future cut their teeth in ARD and Radio 257. This is a recording of longtime RTÉ presenter Ronan Collins, reading the 4pm news on ARD on 7th May 1979. Ronan presented a show every afternoon from 2-4pm, as the daytime schedule below shows.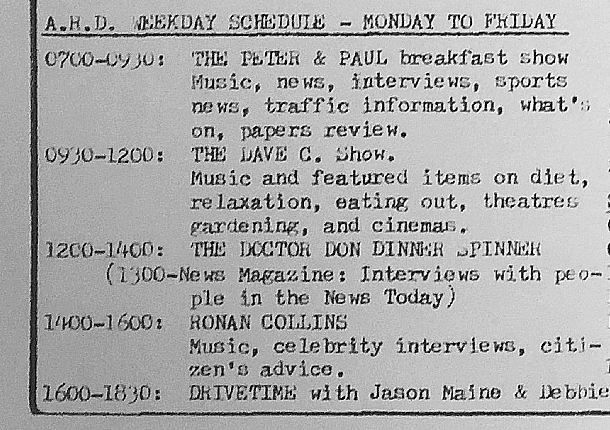 The station was still located at Belvedere Place at this stage. It moved to the Crofton Airport Hotel and relaunched as Radio 257 on New Years' Day 1980 but reverted to the ARD name later that year. We thank Dave Reddy for his donation of this recording.