Podcast: Play in new window | Download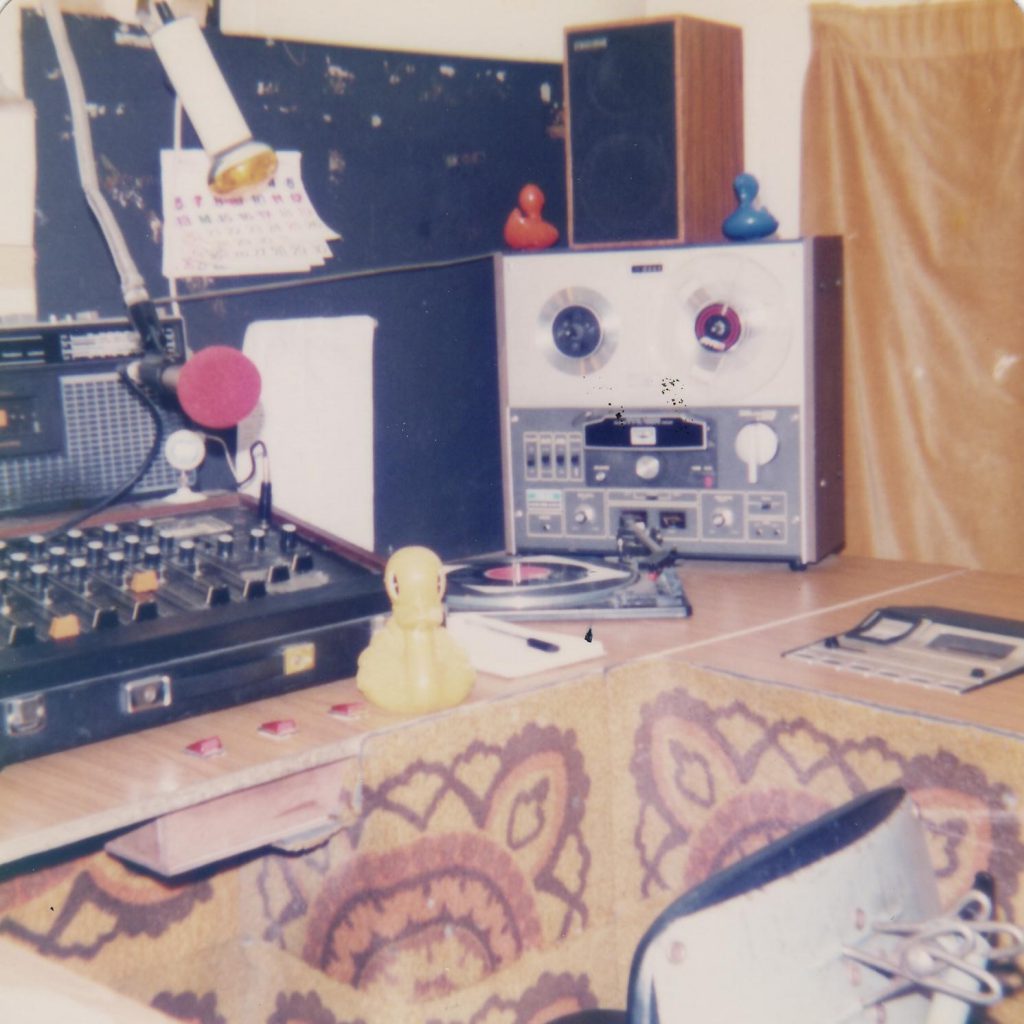 ABC Radio was one of the smaller Dublin stations in the early 1980s, on air from November 1st 1981 until the end of May 1984. It was an offshoot of Radio Dublin Channel 2 and began broadcasting from the Ivy Rooms Hotel (now the Gate Hotel) on Parnell Street. The frequency was 1386 kHz (announced as 1385 or 217 metres) but there were problems with another pirate on the same frequency. In April 1982, ABC moved to 963 kHz (312 metres) but was again jammed by another pirate operator, causing a further move to 981 kHz although 963 continued to be announced. ABC was one of only two stations to remain on air following the raids on Radio Nova and Sunshine Radio in May 1983 when it began 24-hour broadcasting in response to listener demand. Anoraks UK reported that it was raided itself in June 1983 due to a harmonic signal in the marine band.
There is a tribute site to ABC with more history and some images but lacking in audio. Recordings of the station are not widely available so we're glad to bring you a selection of station IDs and promos from 1981-3. Sound quality isn't great, reflecting poor AM transmitters and old cassettes, but the IDs feature the voice of Tony Allan and the aircheck includes Radio Nova's news bulletin which was being rebroadcast by ABC for a while – a pirate pirating news from another pirate! ABC closed in May 1984 following an unsuccessful move to the disused State Cinema in Phibsboro. The station merged with another small station Westside Radio to become Radio Annabel, which also broadcast from the Ivy Rooms Hotel.
This recording is from the Skywave Tapes Collection. Skywave Radio International broadcast a shortwave station in the 1980s from Baldoyle in northeast Dublin.