Podcast: Play in new window | Download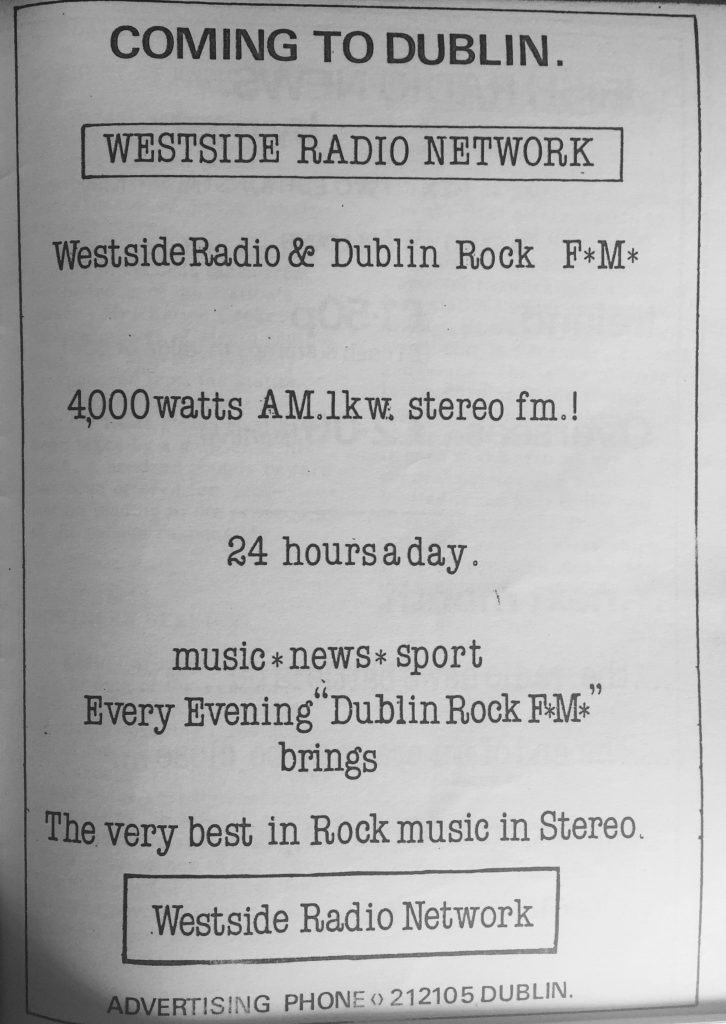 Following the raids on Sunshine Radio and Radio Nova, the pirate airwaves of Dublin fell largely silent. Only three stations remained on air: Radio Dublin from Inchicore, ABC Radio from the city centre and Westside Radio from Mulhuddart in the west of the city. This recording is of Westside Radio from the morning of 20th May 1983, the day after Radio Nova's official closedown. DJ John Martin says that no pirates remain on FM in the city, with just three on AM, including Westside. Listeners are invited to complete a petition in favour of the pirates and send it to Westside or Radio Nova itself in advance of a court hearing the following week.
The recording was made from 1035 kHz, announcing 290 metres. Westside went on the air in early 1983 and later merged with ABC Radio to become Radio Annabel, which began testing in September 1983.
This recording is from the Skywave Tapes Collection. Radio Skywave International was a shortwave station broadcasting from Baldoyle in northeast Dublin in the 1980s.