Podcast: Play in new window | Download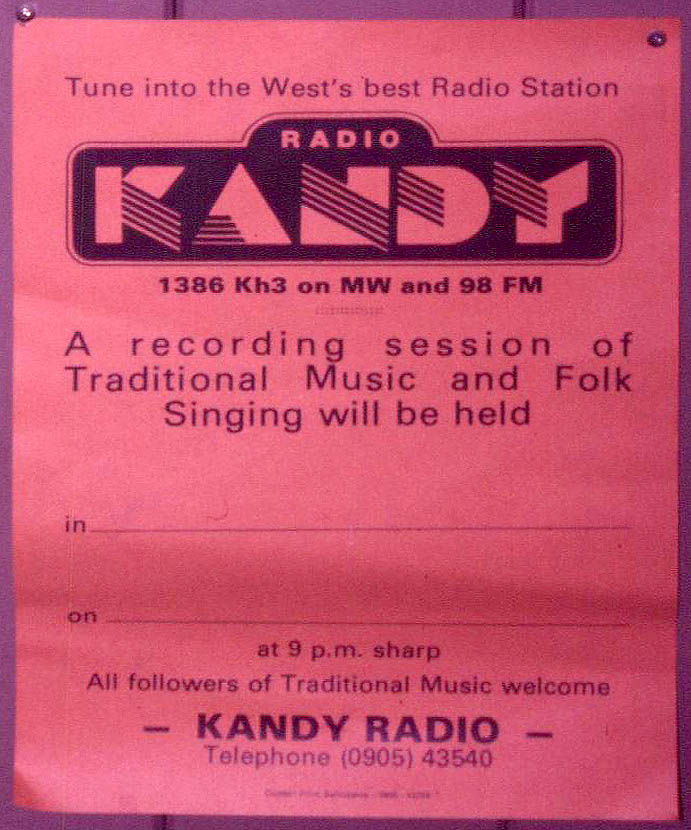 This recording of Kandy Radio from Ballinasloe in east Galway was made on 27th December 1986 from 1510-1556. An unidentified DJ holds a phone-in competition but there are technical issues with the line and some callers are barely audible. Adverts feature small businesses from around east Galway, giving the station a distinctive local sound. The recording was made from 1386, a frequency that suffered congestion and there is co-channel interference. Kandy Radio also broadcast on 98.2 FM in Ballinasloe. It closed in April 1988.
This recording is from the Anoraks Ireland Tapes Collection, donated to us by Paul Davidson.