Podcast: Play in new window | Download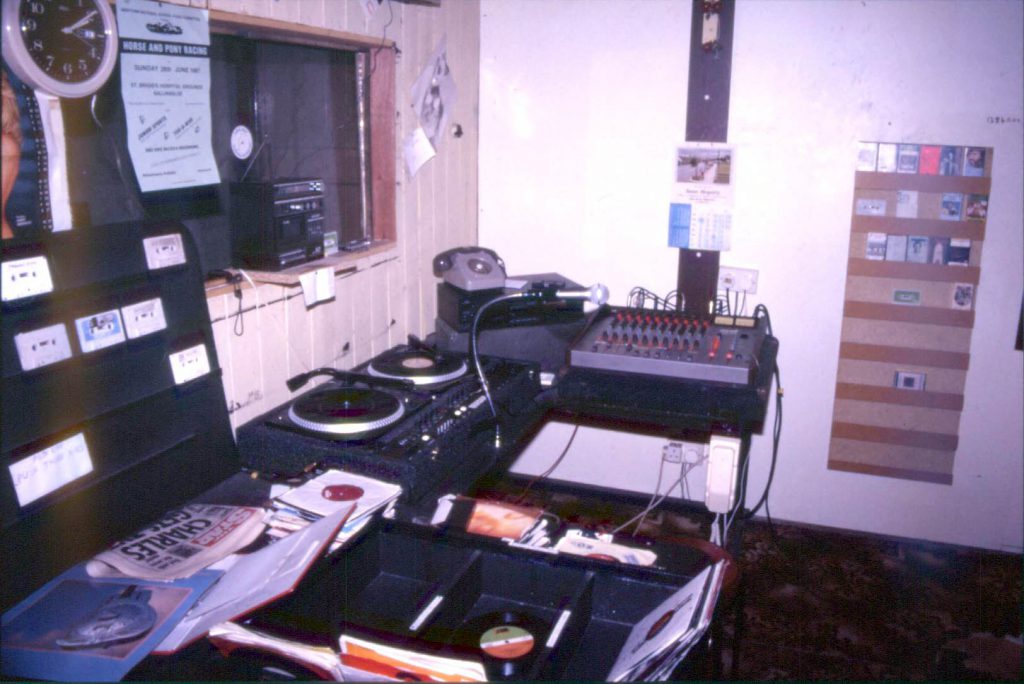 Kandy Radio broadcast from the town of Ballinasloe in east Galway from the middle of 1986 until spring 1988. Serving the town and its rural hinterland, Kandy sounded very different to the slicker Galway City stations that aped the 'hot hits' format of the super-pirates in other cities. Kandy Radio was initially logged by Anoraks Ireland on 1386 kHz AM and 98.2 FM and although manager John McGrath said it had a radius of 30 miles, he also reported reception reports from Norway and Sweden. An Anoraks Ireland survey from November 1987 recorded a move to 1404 kHz and both 98.5 and 100.9 FM. Hours of broadcasting were 0800-1900 and there were plans for programmes 24 hours a day. A log from April 1988 recorded Kandy on 103.5 FM only and the station closed down that month.
This recording of Kandy Radio was made from 1386 kHz from 1636-1721 on Saturday 11th October 1986, country fair day in Ballinasloe. Paul Davis is on air until 5pm and says that he will be gigging later that night in Hayden's Hotel where Irish Eurovision star Johnny Logan will also be performing. News at 5pm is read by Tara and she is followed by Steve Jones with more requests and a mix of music. There are plenty of ads for small businesses in Ballinasloe and surrounding areas and the Top 30 is donated by a local record shop. Complete with uneven audio and technical glitches, this is the authentic sound of a small town radio station from the height of the pirate era.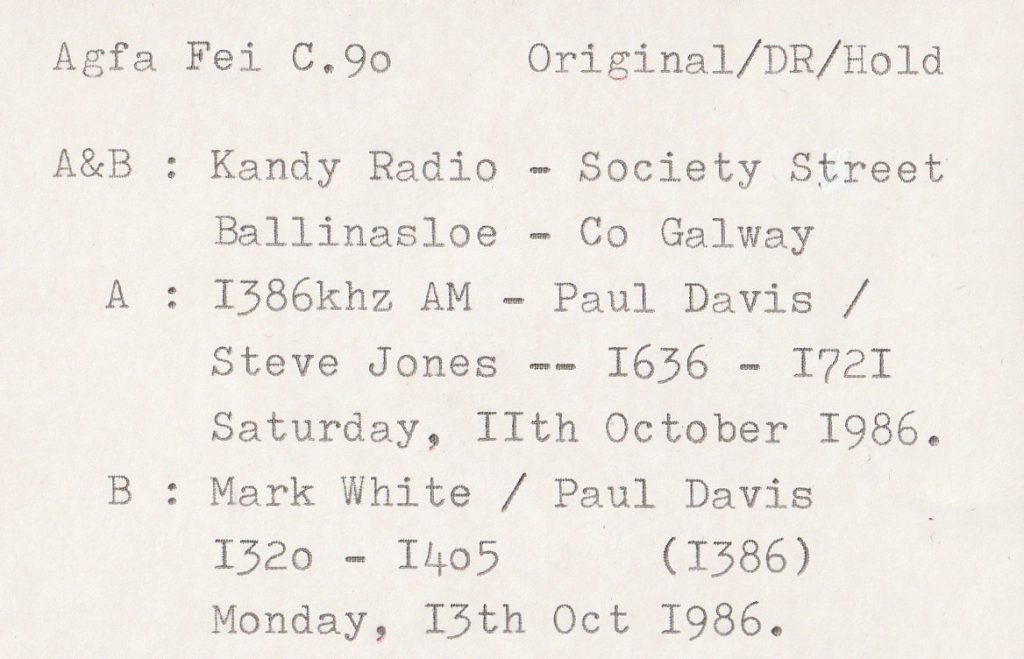 The recording may have been made some distance from Ballinasloe because it suffers from co-channel interference due to congestion on 1386 kHz by both Irish and British stations. It is from the Anoraks Ireland Tapes Collection, donated to us by Paul Davidson.