Podcast: Play in new window | Download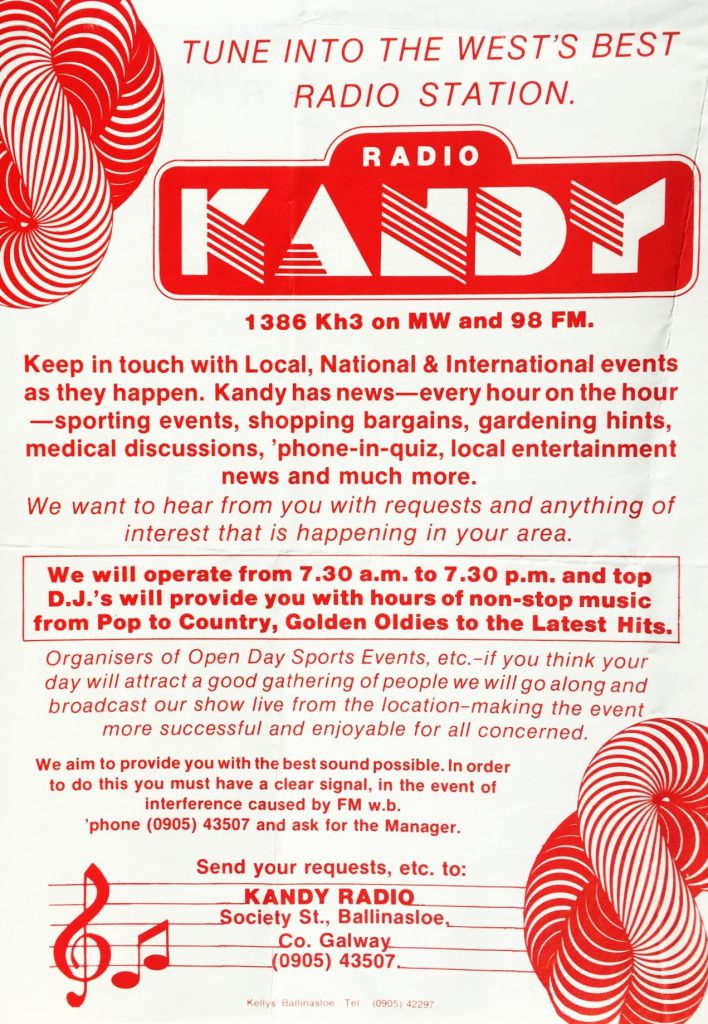 Kandy Radio broadcast from Ballinasloe in east Galway from 1986 to 1988. This recording was made on Monday 13th October 1986 from 1320-1405 from the station's AM frequency, 1386 kHz. Mark White is on air until 1330 and is followed by Paul Davis for the afternoon show. News is read by Tara and adverts feature local businesses in east Galway, south Roscommon and west Offaly. The music is a mixture of middle-of-the-road, country and chart hits. There is co-channel interference due to congestion on the frequency, suggesting that the recording was made outside Kandy's core area of east Galway.
This recording is from the Anoraks Ireland Tapes Collection, donated to us by Paul Davidson.