Podcast: Play in new window | Download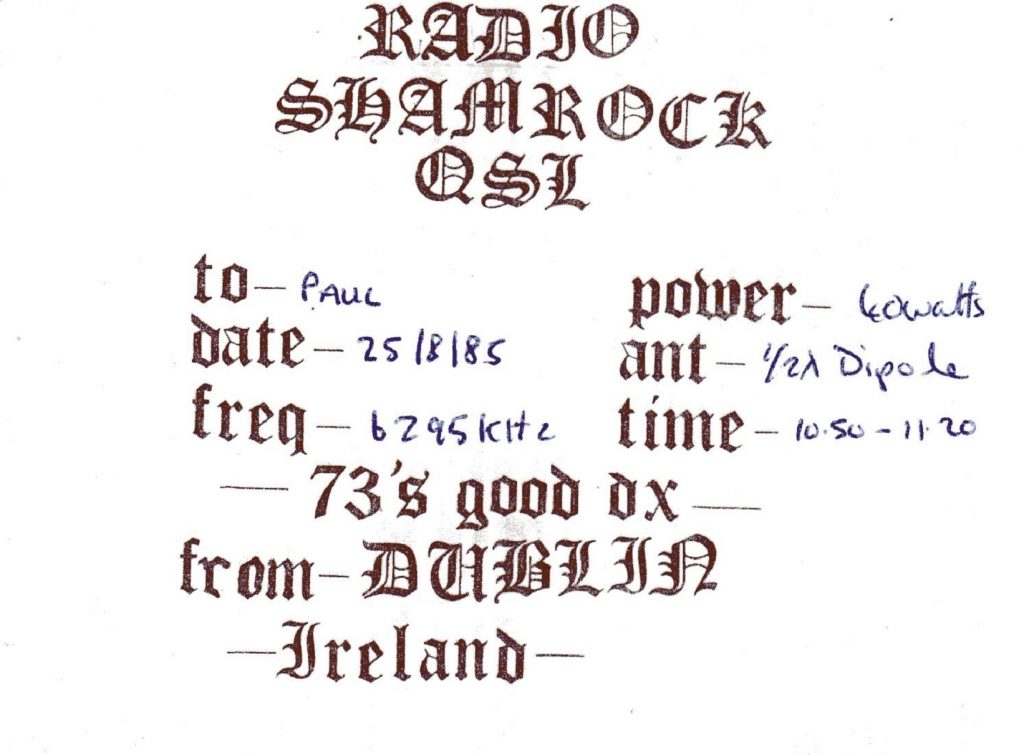 Continuing with our mini-series of pirate shortwave stations of the 1980s, today is the turn of Shamrock Radio International from the southside of Dublin. Shamrock was a sporadic operator, most active on Sunday mornings in 1985. Anoraks UK first logged the station on 6293 kHz (later 6245 kHz) on 7th October 1984 but there was no mention of the station again until the summer of 1985. It was logged most weeks from June to September 1985 on 6295 kHz and again on 2nd March 1986 on 6300 kHz but there is no sign of it after that.
This recording was made from 6295 kHz from 0900-0945 on 18th August 1985. The unidentified presenter plays music and says that Shamrock are on a test transmission. He asks for reception reports to be sent to 136 Sandyford Road, Dublin 16.
For more information about the shortwave pirates see the DX Archive and Pirate Memories websites. This recording is from the Skywave Tapes Collection. Skywave Radio International broadcast a shortwave station in the 1980s from Baldoyle in northeast Dublin.