Podcast: Play in new window | Download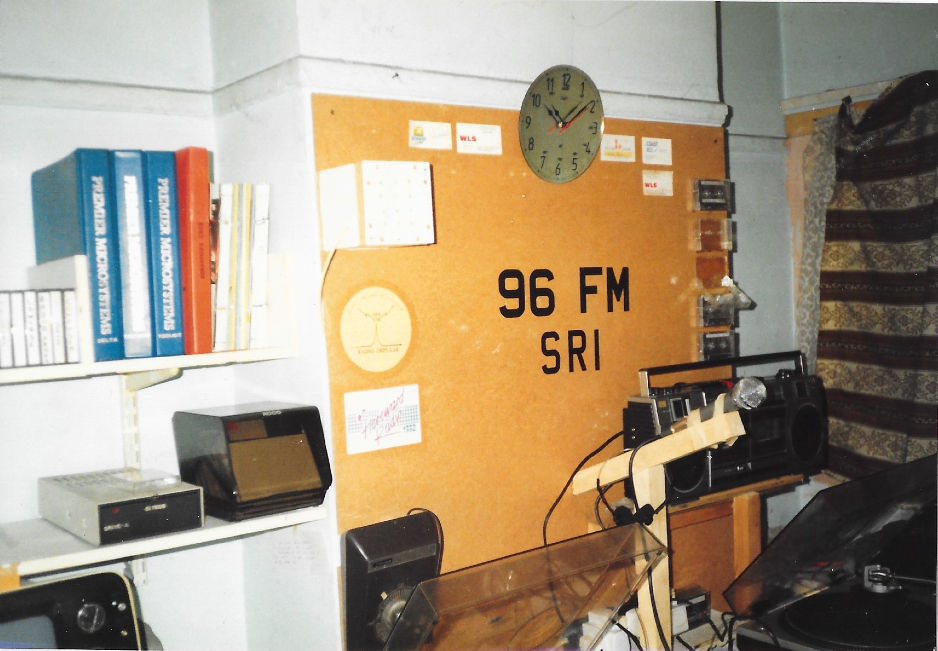 Swinging Radio Impulse (SRI) was a small hobby pirate station broadcasting from Galway city centre in 1987 and 1988. It was run by the late John Steele (on-air name Carl Turner), who had a large vinyl collection and was something of an authority on various musical styles from the 1950s on. SRI dubbed itself 'Ireland's only oldies station' and was on air mostly in the evenings and at weekends. Precise dates are unknown, but in July 1987 Anoraks Ireland listed a 'Radio Impulse' on 95.3 or 96.1 FM in Galway and Swinging Radio Impulse was logged in an Anoraks UK Weekly Report in November that year. It's not clear when the station closed down. An Anoraks Ireland survey from November 1987 recorded that SRI broadcast on 95.89 FM in mono, announcing 96, with a power of just 5 watts from a house in Bohermore, Galway city centre. Broadcasting hours were 2100-0100 during the week, 0900-1500 on Saturday and 1100-1700 on Sunday.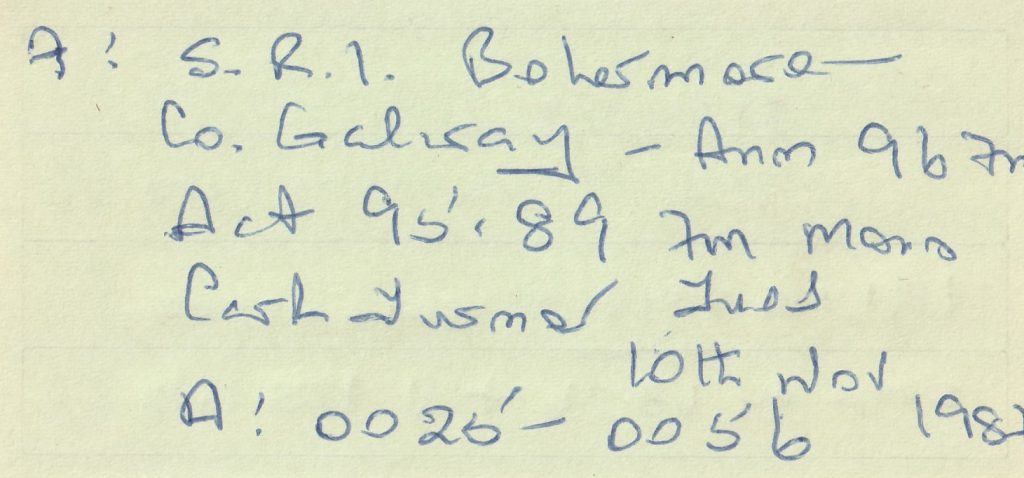 This recording was made on 10th November 1987 from 0026-0100 and features Carl Turner with what appears to be a pre-recorded programme for the first half-hour. Audio quality is poor with a lot of hiss but improves when programming goes live. There is an American advert for Old Spice shampoo from the 1960s and music is interspersed with home-made and generic station idents. A promo for Anoraks Ireland is voiced by a young John Walsh, co-founder of Pirate.ie.
Carl Turner also presented an oldies programme on Sunday mornings on commercial Galway station Coast 103. He was also an active member of Galway Radio Club. Thanks to Ciaran McCarthy and Shane Martin for background information. This recording is from the Anoraks Ireland Tapes Collection, donated to us by Paul Davidson.