Podcast: Play in new window | Download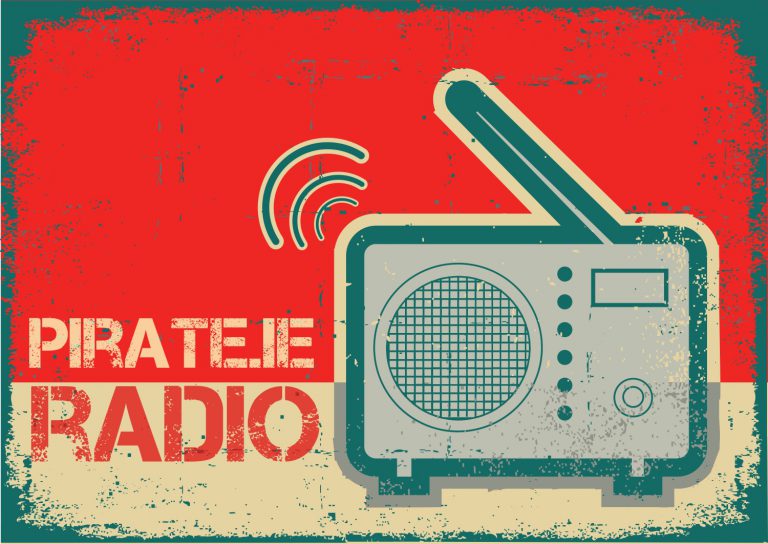 Radio Skywave International was a shortwave station that broadcast from Baldoyle in northeast Dublin on Sunday mornings from 1985 to 1988. Skywave was one of many hobby shortwave stations broadcasting from Ireland during the pirate era. It was heard on 6260 kHz in the 48-metre band for the first two years or so and later moved to 6850 kHz.
These recordings were made on Sunday 1st December 1985. The first hour above runs from 1100-1200 and is an edition of the Free Radio Programme presented by Dominic Dillon and Fergal. The show includes historical recordings including Radio Leinster on its final day, 19th May 1983, a Christmas Day pantomime from Sunshine Radio (undated but possibly 1984) and Radio Dublin from Christmas Day 1984. There are the usual features on the medium wave, FM and shortwave bands. Free radio news includes mention of a test broadcast by Skywave later in the month on 7475 kHz. The address of PO Box 1686, Dublin 1 is given and there is a promo for Anoraks Ireland.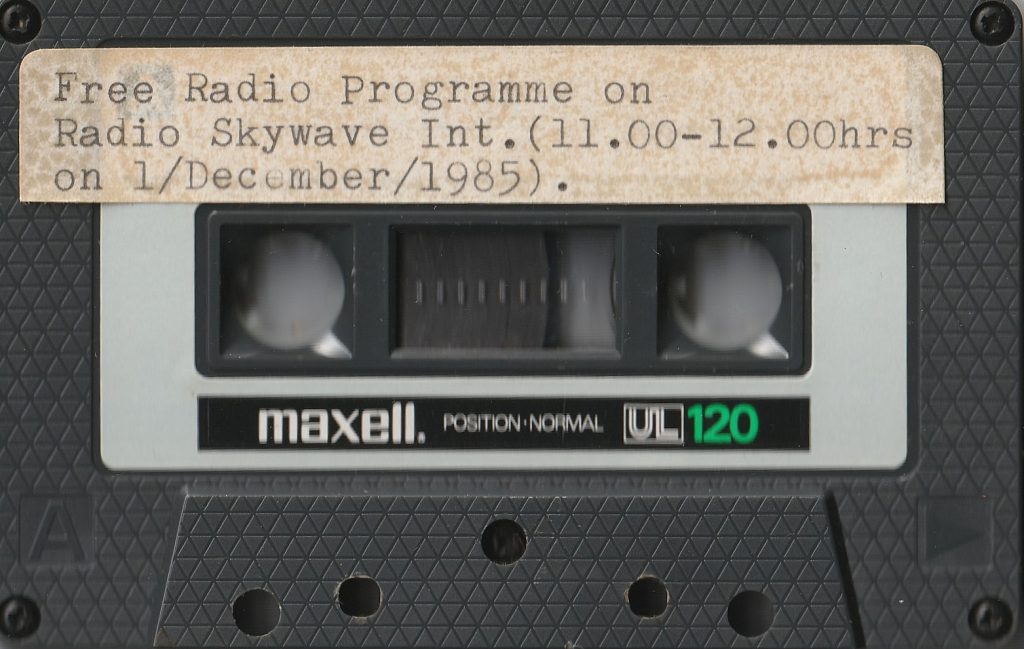 The second hour below consists of the Mailbag Show presented by station operator Michael Caine (Hegarty) from 1200-1300. He reads out letters and reception reports from Sweden, England and several from East Germany. There are more promos for Anoraks Ireland and Wavelength magazine.  
Radio Skywave International began broadcasting on 29th July 1985 and continued intermittently on Sunday mornings until 12th June 1988. Both recordings are studio copies and are from the Anoraks Ireland Tapes Collection, donated to us by Paul Davidson. Radio Skywave International itself donated a large collection of recordings to Pirate.ie.