Podcast: Play in new window | Download

This recording of Gerard Roe's Free Radio Campaign (FRC) show was made from Radio Dublin Channel 2 in the autumn of 1983. As usual, the FRC starts with news from the same week the previous year and there are archive recordings of KELO, Capitol Radio and Radio Dublin itself. A promo for Anoraks Ireland is voiced by Kieran Murray. Interestingly, Gerard refers to the newly launched Radio Annabel on 1035 kHz, which began regular programmes the previous weekend. He would soon move to Radio Annabel and bring his FRC to a bigger audience because of the superior signal to Channel 2.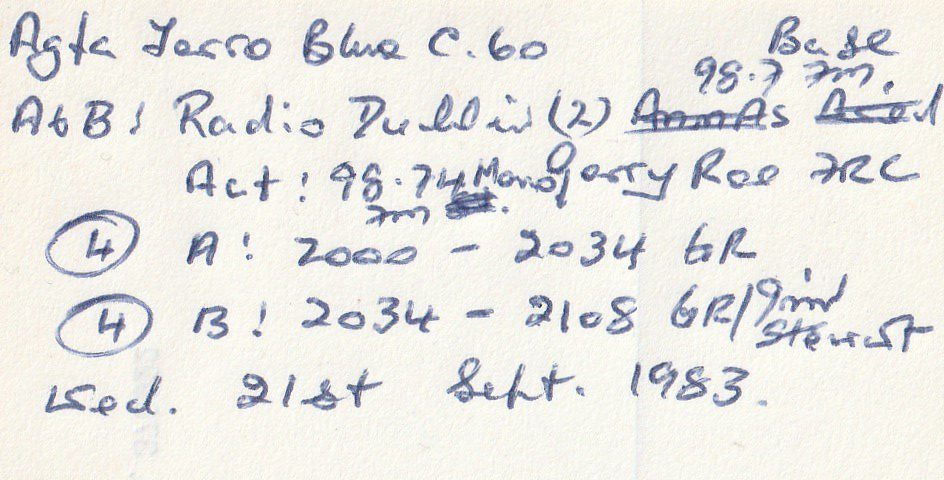 The tape was made from 98.7 FM on 21st September 1983 from 2000-2108. There is some bleedthrough from the main Radio Dublin transmitter and audio levels are variable. The recording is from the Anoraks Ireland Tapes Collection, donated to us by Paul Davidson. Listen here to Pirate.ie Podcast #10 featuring our interview with Gerard Roe about his memories of pirate radio.