Podcast: Play in new window | Download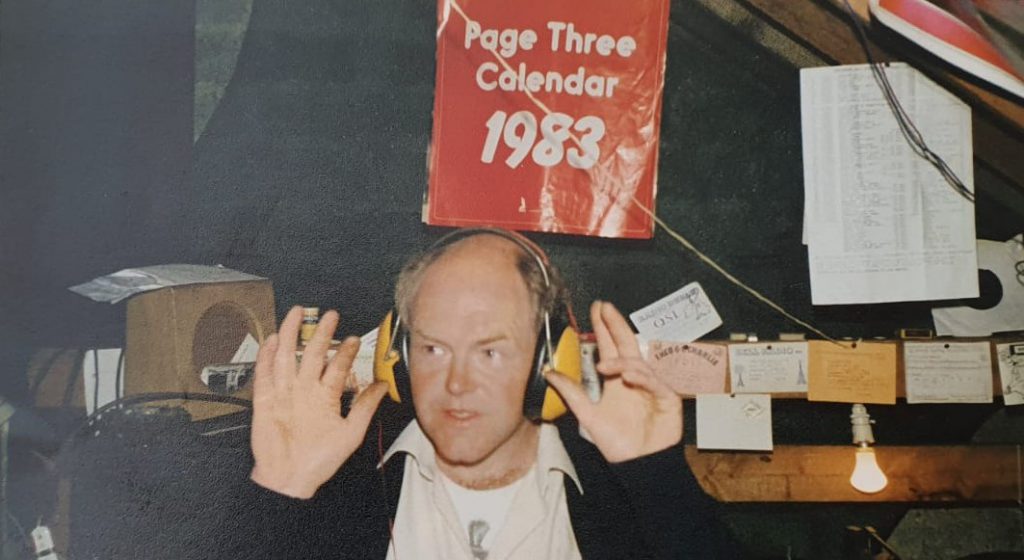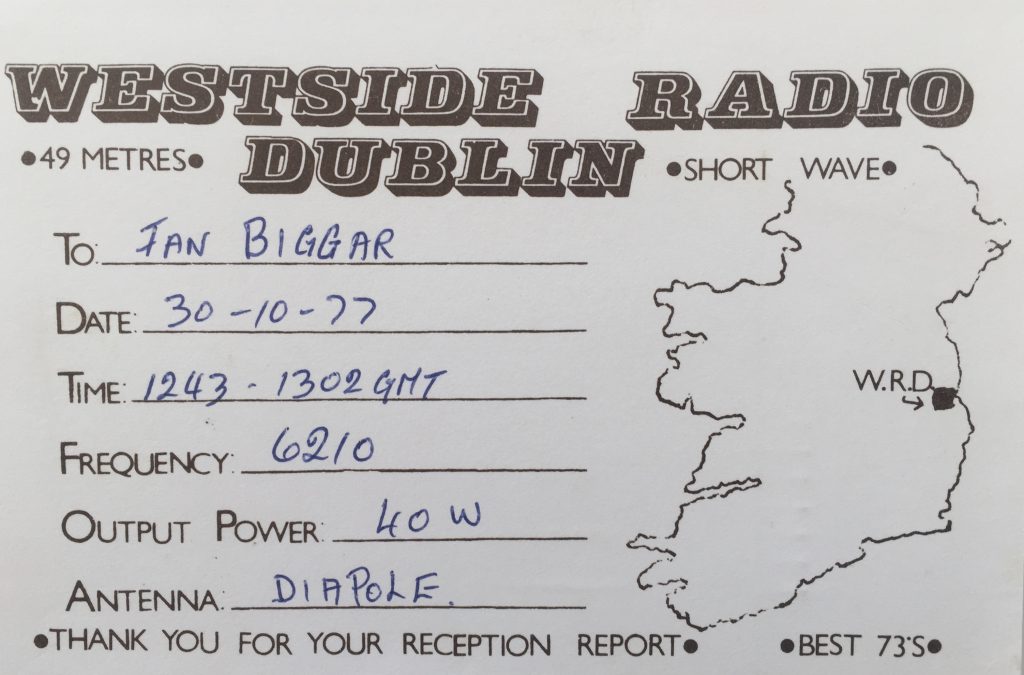 Westside Radio International was one of the longest-running shortwave stations from Dublin in the pirate era. Westside was originally operated by Dr. Don (Don Moore) in 1975 and 1976 at a time when he and Prince Terry (Roger Lloyd) were also involved with Radio Dublin on medium wave. Westside returned to the air on 25th September 1977 on 6210 kHz, this time operated by Prince Terry. It moved to 6280 kHz where it was a permanent feature on Sunday mornings until the end of 1988 when the new radio legislation came into force.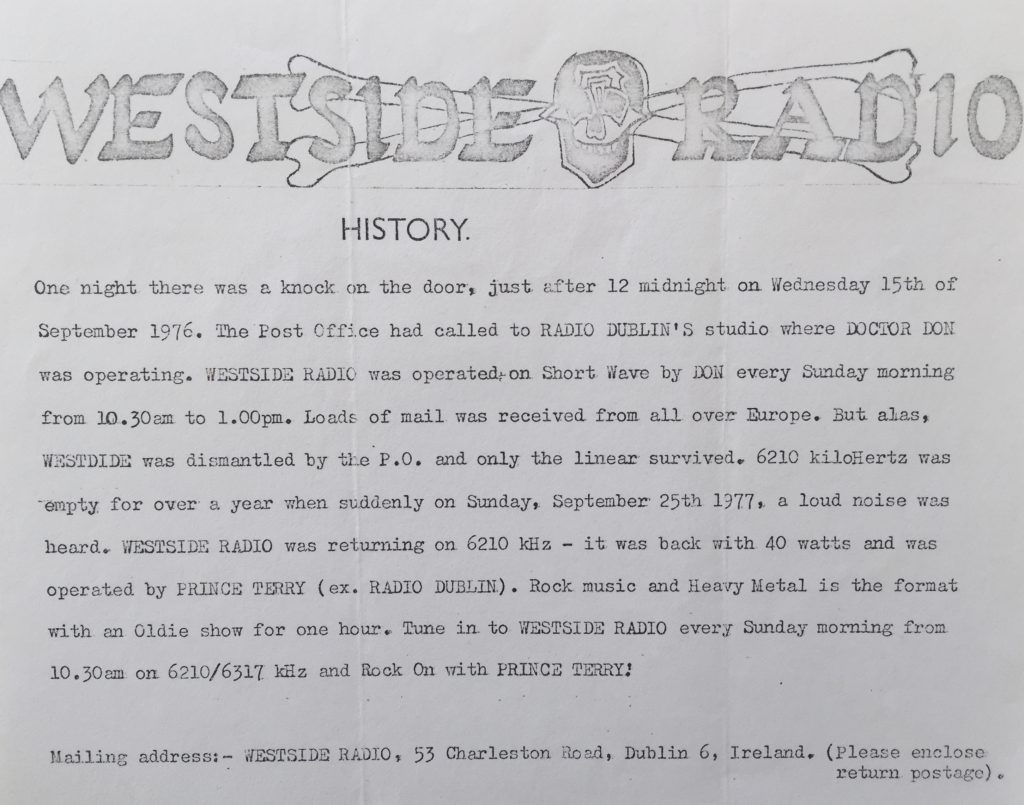 Our recording was made on Sunday 21st July 1985 from 1140-1225 and features part of Prince Terry's FRC programme with his trademark rock music and news about the free radio scene. The programme gives a great sense of pirate radio on both sides of the Irish Sea at the time, delivered through the unique audio experience of shortwave. A panel discussion involving both Prince Terry and Dr. Don can be heard here.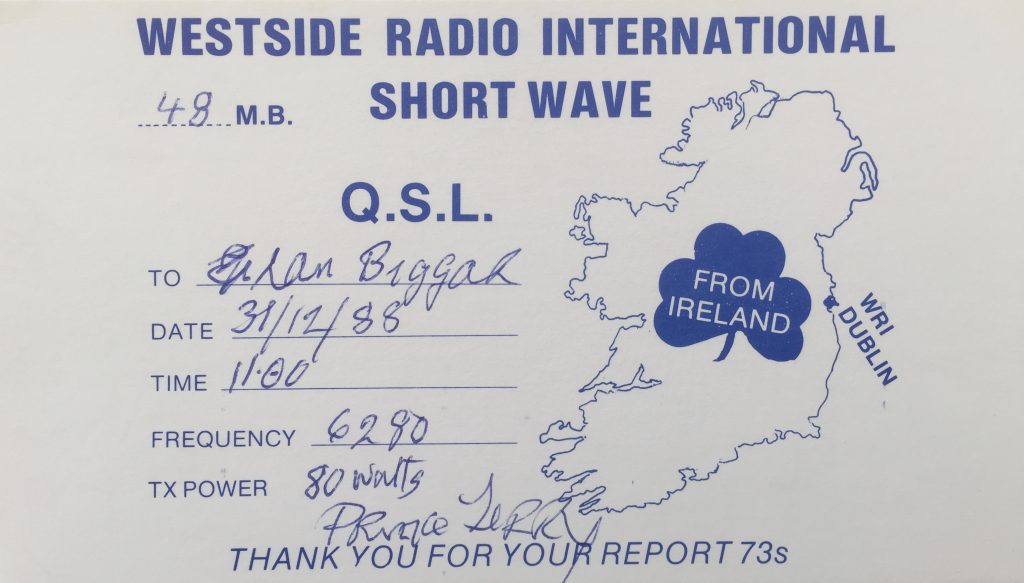 For more information about the shortwave pirates see the DX Archive and Pirate Memories websites. This recording is from the Skywave Tapes Collection. Skywave Radio International broadcast a shortwave station in the 1980s from Baldoyle in northeast Dublin.