Podcast: Play in new window | Download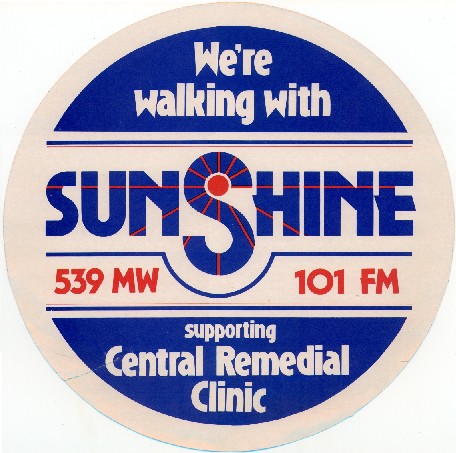 The third Sunshine Radio charity auction for the Central Remedial Clinic (CRC) was held in 1983 and continued to build on the success of earlier years. This is the final part of the first day's 12-hour auction programme, presented by the late Robbie Robinson. There is live on-air bidding for the Sunshine Extravaganza, an evening gala concert with music, food and drink, all profits from which went to the CRC. News is read by Emer Dolan (Woodfull). Within a month, Sunshine would be put off the air when the station was raided by the authorities in a crackdown on pirate radio.
The recording was made from 2053-2139 on 9th April 1983. It is from the Leon Tipler Tapes Collection, donated to us by Steve England.