Podcast: Play in new window | Download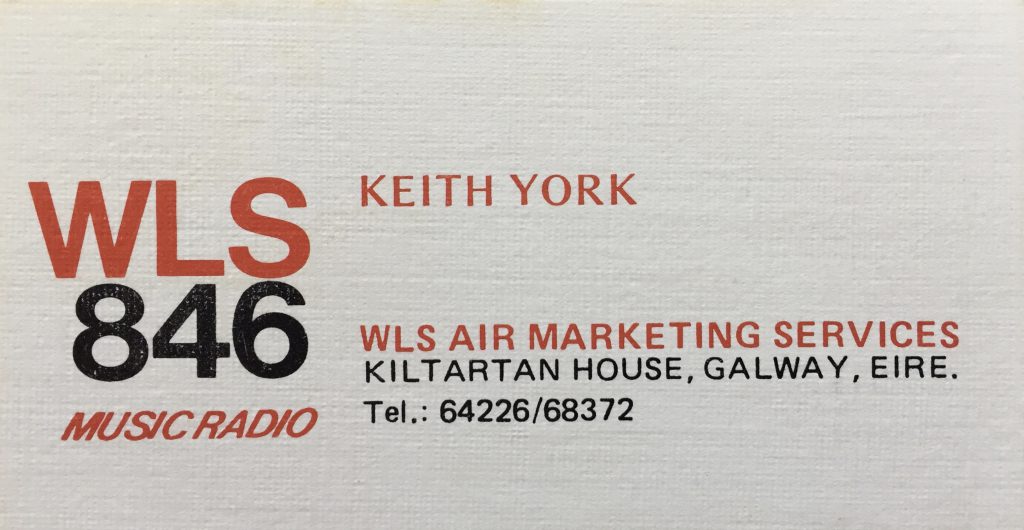 These recordings of Galway station WLS Music Radio were made in the summer of 1986, when the station was well established as the leading pirate in Galway. Part 1 above was made on 1st May 1986 from 2143-2228 and features Barry Williams with a requests show. Among the adverts is one for Supermac's, now a highly successful fast-food company.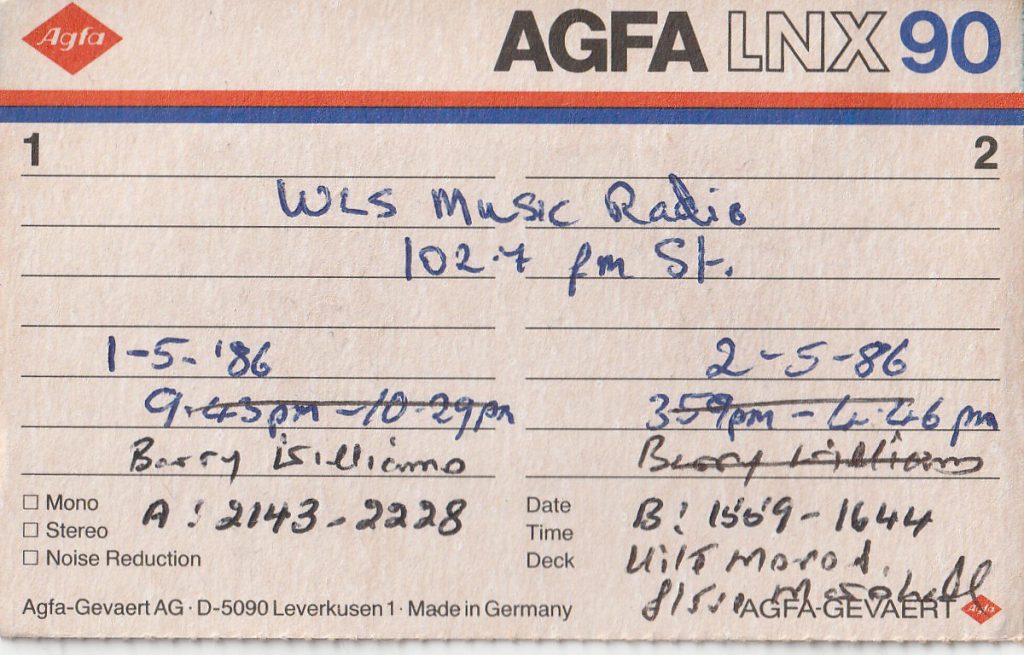 Part 2 below was made from 1559-1644 on 2nd May 1986 and features news with an unidentified presenter followed by Steve Marshall, one of the station's founders.
Both recordings were made from 102.7 FM and are from the Anoraks Ireland Collection, donated to us by Paul Davidson.