Podcast: Play in new window | Download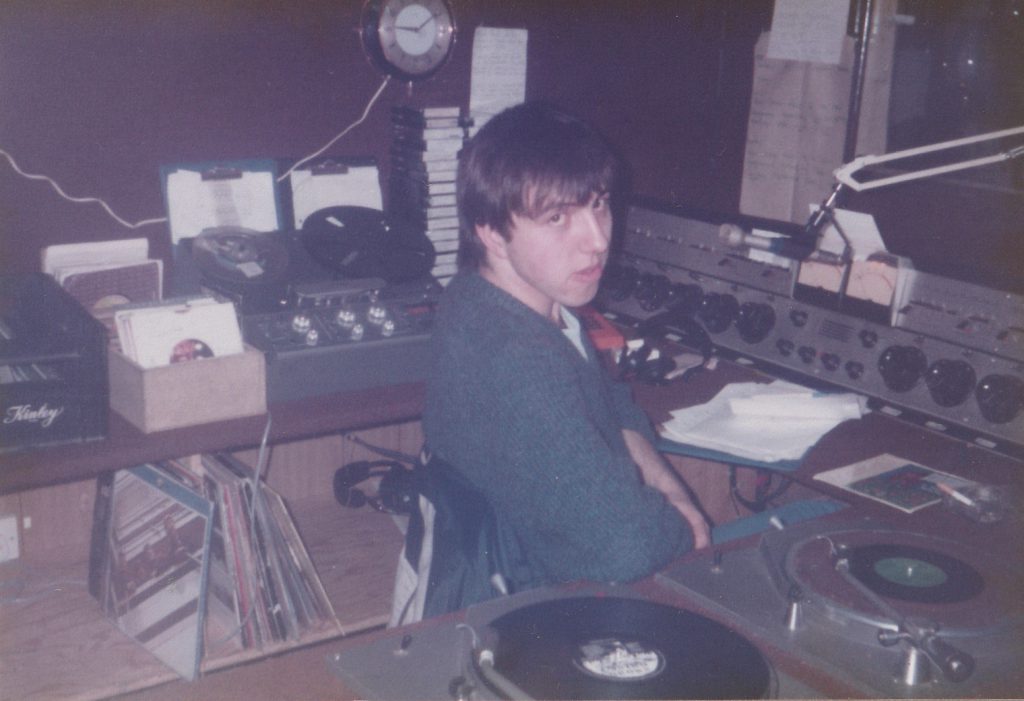 This recording of commercial Galway pirate WLS Music Radio (1985-1987) features the Solid Gold Sunday programme presented by one of the station founders, former offshore DJ Steve Marshall. Steve worked in Cork pirates such as South Coast Radio, ERI and WKLR before coming to Galway. Today's tape was recorded on 22nd September 1985 from 102.7 FM and includes a promo for the station at the top of the hour. Audio quality is fair to poor in places and it is not clear if this is due to a degraded cassette or a problem with the receiver or recorder.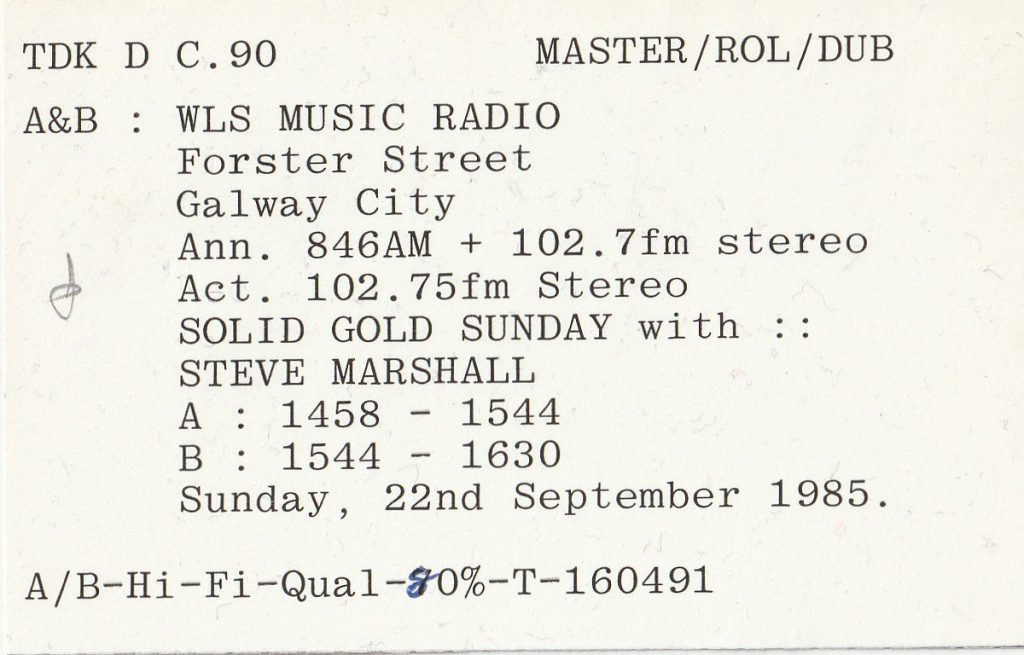 Part 1 above runs from 1458-1544 and part 2 below from 1544-1630.
The recording is from the Anoraks Ireland Tapes Collection, donated to us by Paul Davidson.