Podcast: Play in new window | Download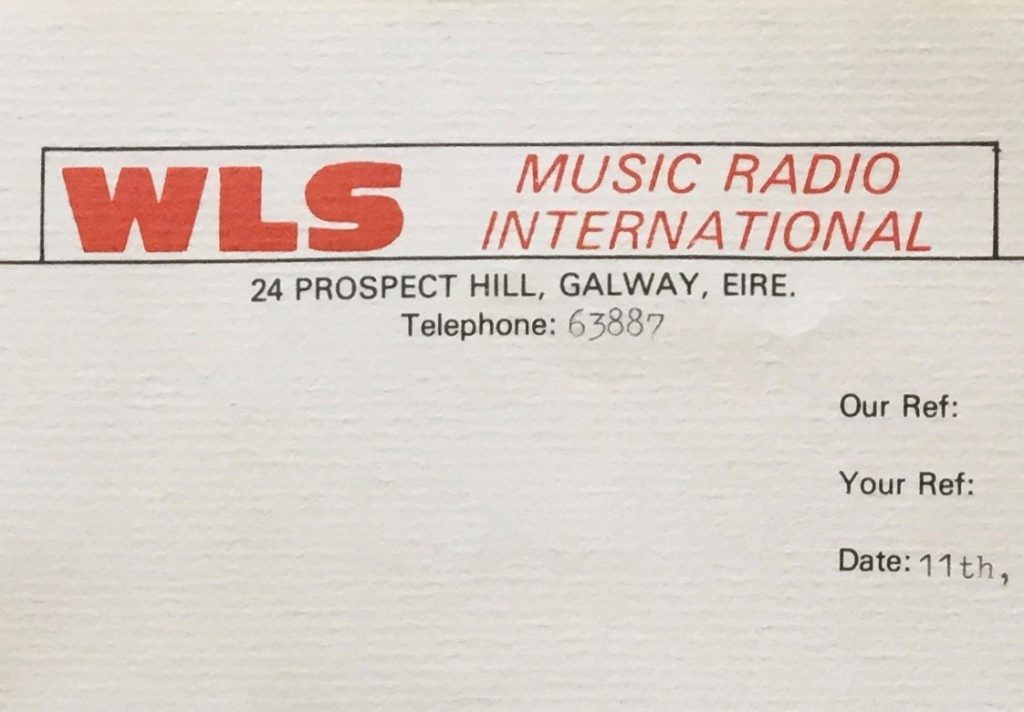 This is another recording of Galway pirate WLS Music Radio from 1985. Tony Henry is on air with laid-back music until midnight and is followed by Richie O'Shea with a more upbeat offering. There are few adverts given the time of night but one business featured is Supermac's, now a successful west of Ireland fast-food company. The weather forecast contains a reference to 'the bay area', which was clearly based on the style of Radio Nova in Dublin.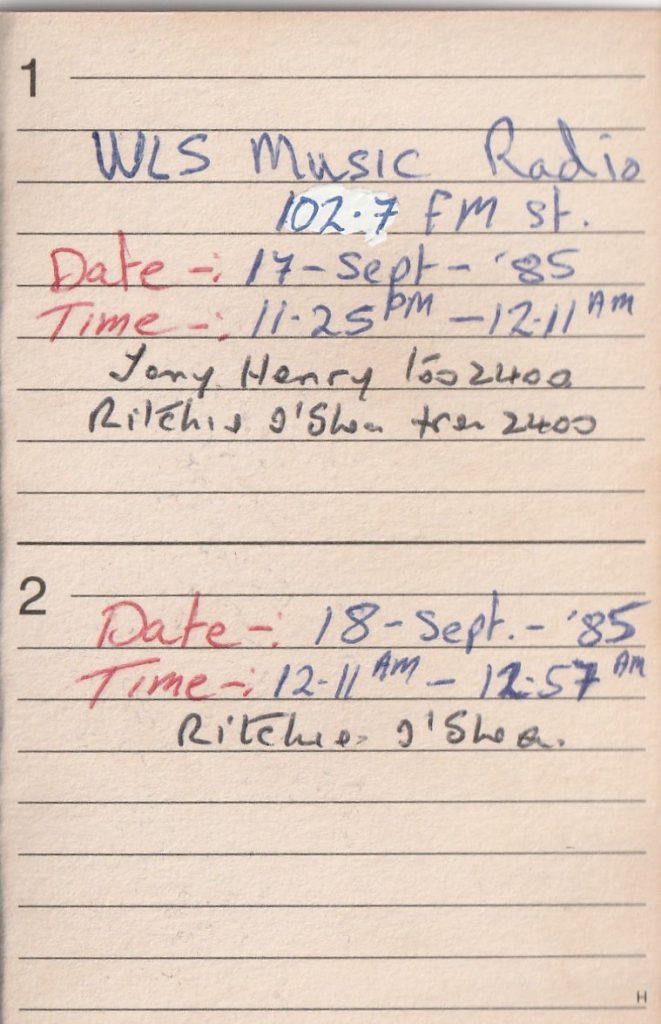 The recording was made from 102.7 FM on 17th September 1985 and audio quality is fair with some distortion and hiss, so it is possible that the receiver was slightly off channel. Part 1 above runs from 2325-0011 and part 2 below from 0011-0057.
This recording is from the Anoraks Ireland Tapes Collection, donated to us by Paul Davidson.